Mark Ruffalo Accidentally Live-Streamed the First 10 Minutes of 'Thor: Ragnarok'
Published on October 11th, 2017 | Updated on October 12th, 2017 | By FanFest
Followers of Mark Ruffalo were blessed last night when he accidentally live-streamed the first 10 minutes of Thor: Ragnarok at the film's premiere.
Mark Ruffalo leaked a sneak peek of #ThorRagnarok from yesterday's premiere! pic.twitter.com/JE5VfmQMPY

— Best of Marvel (@thbestofmarvel) October 11, 2017
Thor Fans:
Marvel: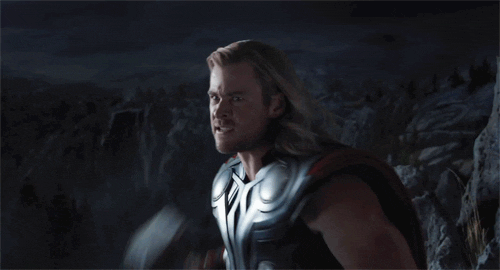 Mark Ruffalo:
After having live-streamed from the Red Carpet he forgot to turn off the feature before heading into the theater, giving about 2000 people the opportunity to listen to the first 10 minutes of Thor from his pocket.
Fortunately, he eventually realized what he had been doing, which resulted in these two hilarious photos where he most likely saw his career, and let's face it – his life probably, flashing before his eyes.
mark ruffalo realizing he forgot to turn off the livestream and accidentally leaked the first 10 min of thor ragnarok audio IM DEAD KSHSKS pic.twitter.com/xREI2yXXQM

— sue (@spideywomaw) October 11, 2017
Here's a close up:
Fans know that when it comes to their films Marvel is a stickler for secrecy and confidentiality to avoid leaks, just ask Tom Holland.
theory: tom holland and mark ruffalo are in competition to get fired from marvel first pic.twitter.com/wu8AbgtUs9

— beth👻 (@midtownhoIIand) October 11, 2017
mcu cast: you can't say or do that it's a secret
mark ruffalo and tom holland:
… anyways so we're here at-

— caitlin 🕷 (@marveljedi) October 7, 2017
So, the fact that one of the film's stars was responsible for it naturally made them very worried for Mark's well being.
MARK RUFFALO ACCIDENTALLY LIVE STREAMED THE FIRST 10 MINUTES OF THOR RAGNAROK (AUDIO ONLY) IS MY MAN DEAD RN DID MARVEL PULL THE TRIGGER YET

— mar (@tjhmmnd) October 11, 2017
I can't believe mark ruffalo live streamed the beginning fo thor:ragnarok he is truly marvel's worst nightmare I'm livin lmao

— spooky heather 👻 (@deviIflames) October 11, 2017
LOVE AND PROTECT MARK RUFFALO AT ALL COST pic.twitter.com/bzNydToYyG

— ᴇʟᴀ (@SPIDERH0LLAND) October 11, 2017
Neither Marvel or Mark has yet to make any comments on the situation but if this has taught us anything it's that A) We don't deserve Mark Ruffalo and his inability to work technology B) We should all probably go follow him immediately on all platforms and C) We should definitely go see Thor: Ragnarok!
Related Articles:
'Thor: Ragnarok': Chris Hemsworth Shares Clip of Taika Waititi's New Character
Early Reviews for 'Thor: Ragnarok' call the film Magnificent and Fun
Marvel Releases a New Behind-The-Scenes Look at 'Thor: Ragnarok'
Prepare to Kneel for your Queen in the new 'Thor: Ragnarok' Teaser
Having studied Media & Writing at James Madison University, I always knew that I wanted to do some type of creative writing, but being able to write about zombies, Starks, and superheroes on a daily basis for Fan Fest is my actual dream. While I probably shouldn't be as proud as I am to be so similar to Nick Miller, I do hope to one day write my own "Pepperwood Chronicles'.