Mandy Moore Takes 'This Is Us' Fans Way Back In Latest Instagram
Published on August 6th, 2018 | Updated on August 6th, 2018 | By FanFest
For only having been on the air for two seasons, This Is Us has taken fans on quite the extensive journey. We've gotten to dive into so many different chapters and decades of the Pearson family, yet we are only just getting started! This past week, Mandy Moore treated fans to a Flashback Friday that brought Rebecca Pearson all the way back to the beginning. It was Moore's first day on the set of "The Untitled Dan Fogelman" project and she's rocking that Big Three tummy fans will remember from that iconic opening scene.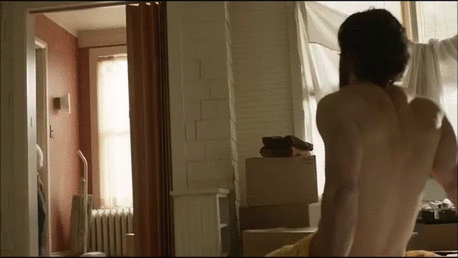 Check out the photo below!
There was always a lot of mystery surrounding This Is Us. The show was originally marketed as a series that followed a group of people who share the same birthday, and while that still is the case, the pilot's closing moments revealed that the series was actually following one family and taking place in two decades. Fans had no idea that those two characters in the series' opening moments would go on to be the parents of Randall, Kate, and Kevin. It was a brilliant move and made everyone instantly fall in love with the show. Since then, the series has prided itself on mysteries such as Jack's Death and now the new question of "her", but it's really fun to see Moore on set before all of the This Is Us magic even began.
This Is Us will be premiering its third season later this fall where it will dive much deeper into stories of the past and future that fans have been waiting for such as Toby's origin story, Jack's days in Vietnam, the early days of Jack and Rebecca and more about that mysterious "her" scene between old Randall and Tess. The series' intricate and profound way of telling stories through the decades has led This Is Us to be nominated for multiple Emmy awards with a win going to Sterling K. Brown for his role as Randall last year. The series also won the SAG Award for Best Drama series last year as well.
This Is Us returns for season 3 on NBC Tuesday, Sept. 25 at 9/8c!
Having studied Media & Writing at James Madison University, I always knew that I wanted to do some type of creative writing, but being able to write about zombies, Starks, and superheroes on a daily basis for Fan Fest is my actual dream. While I probably shouldn't be as proud as I am to be so similar to Nick Miller, I do hope to one day write my own "Pepperwood Chronicles'.