Maisie Williams Warned Us a Year Ago About the Epic 'Game of Thrones' Finale
Published on August 28th, 2017 | Updated on August 31st, 2017 | By FanFest
*Just kidding! There are spoilers ahead so read at your own risk.*
I know that my friends and I couldn't have been the only ones to totally freak out when we realized that Arya and Sansa Stark had pulled the ultimate bait and switch on Littlefinger. The two had been playing him (and us) the whole time by pretending to be on the outs so that they could have the pull of the ultimate play that would send the puppet master to his knees.
Every Game of Thrones fan during this scene: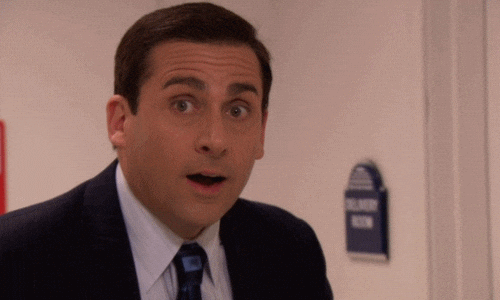 Shortly after the moment, Maisie Williams, who plays Arya Stark, took to Twitter to give her thoughts on the episode, or more so, pat herself on the back for a tweet she has posted almost exactly a year ago. The young star also added a gif of America's Next Top Model judge J. Alexander.
i'd start preparing yourselves now

— Maisie Williams (@Maisie_Williams) August 22, 2016
U we're so right. #WinterIsHere pic.twitter.com/CBBsJX7bgp

— Maisie Williams (@Maisie_Williams) August 28, 2017
Back in 2016, Maisie had tweeted out "I'd start preparing yourselves now", which would lead any fan into a tailspin, but then to see her circle back to it almost a year later with "U were so right" after such an epic Arya/Sansa moment was even better.
That wasn't all she had tweeted either. Before the episode even started she tweeted out this telling gif.
#GameOfThronesFinale #WinterIsHere pic.twitter.com/vbDOU0lv4s

— Maisie Williams (@Maisie_Williams) August 27, 2017
Do yourself a favor and go follow her now!
~More Game of Thrones ~
'Game of Thrones' Review- The Lone Wolf Dies But the Pack Survives
Did Littlefinger's Risky Plan Pay Off? Aidan Gillen Reflects on the Master Manipulator's Recent Gamble
'Game of Thrones' Showrunners Breakdown That Shocking Finale Death Scene
Having studied Media & Writing at James Madison University, I always knew that I wanted to do some type of creative writing, but being able to write about zombies, Starks, and superheroes on a daily basis for Fan Fest is my actual dream. While I probably shouldn't be as proud as I am to be so similar to Nick Miller, I do hope to one day write my own "Pepperwood Chronicles'.