Looking Back at the 'Teen Wolf' Pilot 7 Years Later
Published on June 5th, 2018 | Updated on June 5th, 2018 | By FanFest
First things first – let's set the scene:
Stiles: Two joggers found a body in the woods.
Scott: A dead body?
Stiles: No, a body of water. Yes, dumb ass, a dead body.
That fateful night when a dead body was found in the woods would be the night that changed everything for Scott McCall, Stiles, Derek Hale, and so many more residents of Beacon Hills – and for Teen Wolf fans that night occurred seven years ago today.
Teen Wolf first premiered on MTV on June 5, 2011, amongst a slew of skeptics who were wary about the Music Network's edgy scripted drama based on the 1985 Michael J. Fox film of the same name. That being said, the series quickly established itself as its own entity with a young, talented, and largely unknown cast including Tyler Posey, Dylan O'Brien, Tyler Hoechlin and Colton Haynes. Over Teen Wolf's seven-season run, the series would go on to become one of the most beloved teen dramas on social media, at conventions, and of course, on TV at the time.
The premise of the series is familiar – a teenage boy gets bit by a werewolf and has to learn to live with the curse while trying to balance the pressures of high school, young love, and family. The pilot does a fair job of introducing all of that as Scott and Stiles begin to learn more about that bite he received. We meet Scott's kind-hearted mother Melissa (The Walking Dead's Melissa Ponzio) who is thankfully a nurse, which was sure to come in handy, as well as the new girl in town named Allison, played by Crystal Reed, who piques Scott's interest. The only problem? Her father was the newest werewolf hunter in town. GASP.
Much like The Vampire Diaries' Mystic Falls, Beacon Hills is flush with supernatural history and lore, literally becoming a beacon to the supernatural. Much of it traces back to the prominent Hale family, survived by the mysterious Derek Hale played by Tyler Hoechlin.
Looking back at the pilot, it's safe to say that a lot has changed for not only Scott & Co. but the show itself since it first hit screens. Let's take a look back at some of the standouts!
Of course, we first meet Scott shirtless, which immediately set the tone for the series. According to IMDB trivia, during one of Posey's "shirtless nighttime scenes in the woods, creator, and writer Jeff Davis wanted to show solidarity with his young star in the freezing temperatures and removed his shirt too, but only lasted all of 14 seconds."
Any character who is introduced upside down has got to be iconic, right? Enter Dylan O'Brien and Stiles to prove this theory absolutely true.
It's important that we met Scott and Stiles right off the bat (there is literally a bat involved!), as it marked the beginning of a fun and significant bromance that fans would obsess over both on screen and off.
Long before Allison, Malia and Kira there was Scott's first love – his inhaler:
All aboard Teen Wolf's greatest ship:
Look at these lil' babies! Flashback to before Colton Haynes's Jackson Whitmore became a villain turned good guy kanima and Holland Roden discovered Lydia's banshee abilities, the duo were just the power couple of Beacon Hills. And can we mention just how amazing Lydia's character arc was? By the end of the series you know she was one of your favorite characters, which seems insane looking back at the pilot.
Who is this beardless man?! Speaking of character development, you have to hand it to the show for always finding a way to keep JR Bourne around. Sure, we all hated him in the beginning but by the end of the show, you were rooting so hard for him to find happiness and you know it. Teen Wolf never overdid it with the adult storylines, which is what made them all so likable to watch throughout it's run.
I would have seriously started a riot if the show ever did anything to the perfect Sheriff Noah Stilinski. The guy was putting up with Scott and Stiles' antics long before werewolves – he's the true hero.
The pilot definitely went a little overkill when it came to Derek Hale's mysterious vibe. A la Damon Salvatore, the dude would just randomly appear in all black looking all creepy and ominous…handsome…but still creepy and ominous.
MTV
And again! Thankfully, Hale became quite the mentor for Scott, and while they often times didn't know what to do with his character throughout the seasons, Derek Hale will always be one of the most important aspects of the Teen Wolf story. It really all did start with him.
MTV
Here we have the pilot episode's werewolf. Perhaps the Beacon Hills police should have been looking into the biggest crime of all – this hilarious CGI attempt.
MTV
Let's not forget just how serious Beacon Hills took lacrosse, especially Coach Finstock who was by far the best recurring guest star on the show.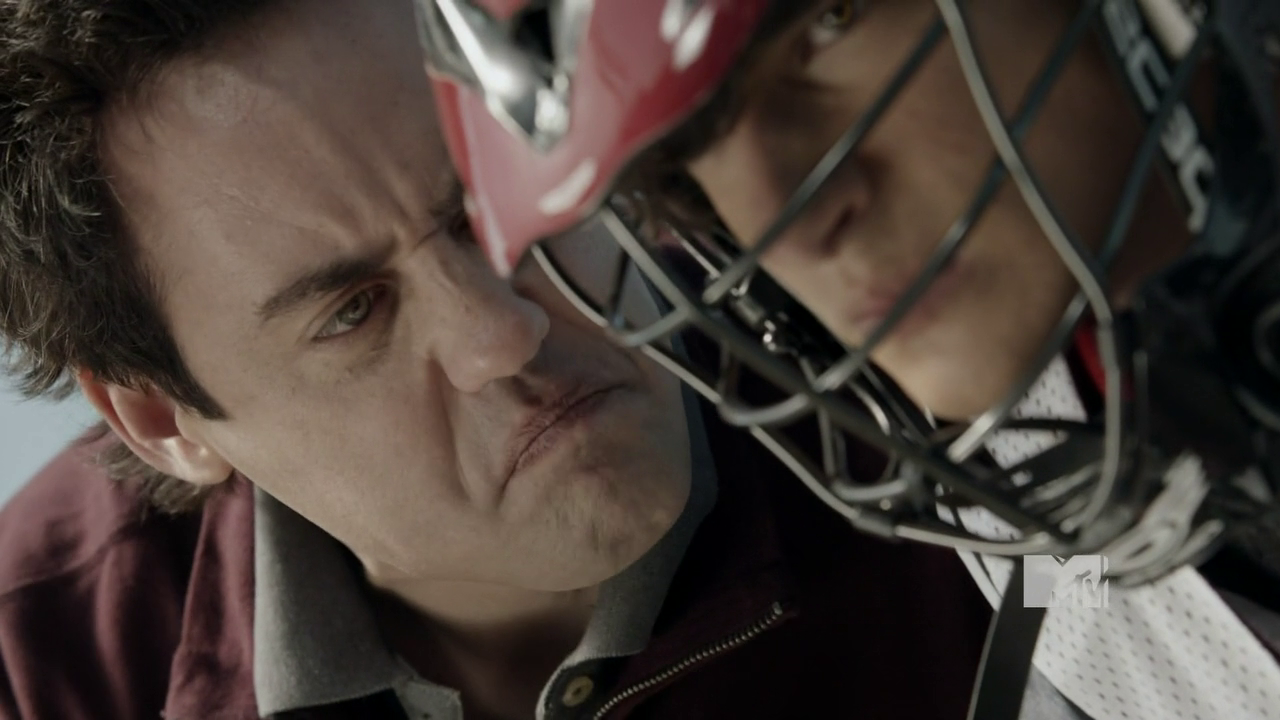 And of course, a round of applause for the full moon that started it all.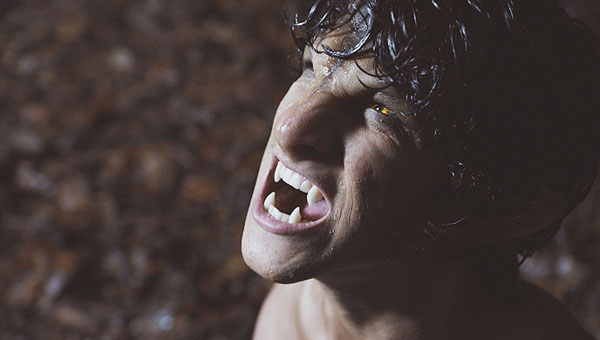 Posey took to Instagram today to recognize the anniversary:
And of course, the fans came out in droves on Twitter:
I miss #TeenWolf so much pic.twitter.com/PcHFsGO8sF

— READ PINNED🌻I miss Newt (@marvelismybae) June 5, 2018
Seven years old today and I still can't believe they took such an important place in my life. I love them from the bottom of my heart💗 #HappyBirthdayTeenWolf #7YearsOfTeenWolf pic.twitter.com/fFgKtyJdPU

— lise / 7 Years of TW (@bieberwolfies) June 5, 2018
from the very beginning of teen wolf, i knew this show would sprout into my life, and show not only life-lessons but make me gain a family on here.
thank you, teen wolf for making this an opportunity that will change me.#7YearsofTeenWolf

— dylan obrien supremacist 🏳️‍🌈 (@tomsbrien) June 5, 2018
I miss them so much #7YearsOfTeenWolf pic.twitter.com/dxZEmdvZqr

— Kee (@summersebtsb) June 5, 2018
Bring me back to the start of it all 💞 #7YearsofTeenWolf pic.twitter.com/XAu0OHC4n8

— Samantha Webb (@Sammyiams) June 5, 2018
7 Years ago today 2 teenage boys went looking for a dead body in the woods and changed their lives forever❤ #7YearsOfTeenWolf pic.twitter.com/v12eDRdIY9

— Heaven (@wallflowermiles) June 5, 2018
Feeling nostaglic yet? Amazon Prime users can stream all seasons of Teen Wolf! Happy 7 years fam!
Having studied Media & Writing at James Madison University, I always knew that I wanted to do some type of creative writing, but being able to write about zombies, Starks, and superheroes on a daily basis for Fan Fest is my actual dream. While I probably shouldn't be as proud as I am to be so similar to Nick Miller, I do hope to one day write my own "Pepperwood Chronicles'.