'Lethal Weapon' Season 3 Premiere Says Goodbye to Martin Riggs
Published on September 26th, 2018 | Updated on September 26th, 2018 | By FanFest
Well, Martin Riggs' story on Lethal Weapon has officially come to an end. After two seasons, Riggs has been killed off the series with newcomer Seann William Scott stepping in as Murtaugh's new partner, Wesley Cole. So, just how did the show pull it off? Well, things were actually quite easy for them seeing as the season 2 finale found Riggs' fate up in the air after he was shot.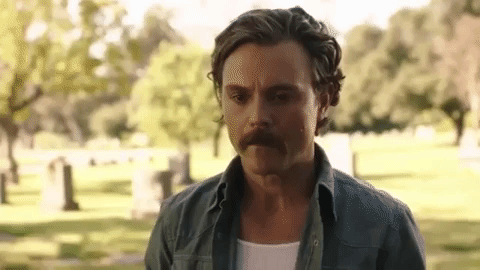 Things pick up almost immediately after as Murtaugh is seen waiting in the hospital to hear the news about whether or not Riggs' surgery is successful. It was not. Fans weren't given any sort of goodbye between the two nor were they given a funeral, but they were given a somewhat satisfying closure to his storyline, which is far more than a lot of fired actors can say for their written off characters. Of course, not everyone agreed.
#LethalWeapon You don't kill off Martin Riggs and get away with it. Shouldn't have ever named this show Lethal Weapon.

— Vaughn Fry (@VaughnFry) September 26, 2018
Just yelling f-bombs at the TV because nope, still not over it. You can write out an actor without killing the character, damn it. #LethalWeapon

— Gwendolen Crane (@GwendolenCrane) September 26, 2018
So they hated the actor who played Riggs so much that they didn't give his character a way to even make a cameo one day. #LethalWeapon

— Rich Conte (@RichWC_) September 26, 2018
Tuesday was a busy Twitter night because of #LethalWeapon but since Riggs is gone, I can't….watched the first 15 minutes to check it out, but seeing Murtagh all sad and fake crying in the hospital just pissed me off. @ClayneCrawford was the show for me. Good luck. 🍀

— M. 🇵🇭 (@gyrl7) September 26, 2018
The season then jumps forward six months and finds Murtaugh still mourning Riggs' death while trying to solve the case of who killed him. He wants to know that there was more to his case than just murder, which leads him to encounter LAPD officer Wesley Cole (Scott). While Cole is a replacement for Riggs on paper, his character doesn't feel that way in the bigger picture. He's a new chapter in Murtaugh's story, bringing in fresh energy and plot to the series. While it's always tough to watch these sorts of transitions happen on a show, a lot of fans were really digging Cole's introduction.
No tea, no shade I already like Cole a lot better than Riggs😂 #LethalWeapon pic.twitter.com/Gzk4qCNNCL

— Anthony🖤🎶✴️💎♠️🎭💫🌙⚖️☣️ (@Anthisla) September 26, 2018
First Cole is A BEAST… Second he funny as hell…THIRD I LOVE Him!!! #LethalWeapon

— Kimberly (@candypie22) September 26, 2018
Watching #LethalWeapon the rebooted version and I'm surprisingly into it. Seann WIlliam Scott is really good so far.

— SandraLynn-#PaulDeservesBetter (@WaterlilySan) September 26, 2018
If u missed #LethalWeapon tonite because of no Clayne, you really missed out. Cole is more like the movie Riggs the way he fights. I love Clayne as much as anyone, but give it a chance. It really is the movie Riggs, just with a different name. @LethalWeaponFOX #stilllethal

— Bryan Diffendal (@BravesLiferInKS) September 26, 2018
#LethalWeapon
The writers got it right. They created Cole to be effective and totally different from Riggs. He's not Riggs replacement but simply Murtaugh's new right hand man

— ChevyRyder (@ChevyRyder78) September 26, 2018
What were your thoughts on Riggs' exit and Cole's introduction? Will you stick around for season three or calling it quits? Let us know!
Lethal Weapon airs new episodes Tuesdays on Fox at 9:00 pm EST.
Having studied Media & Writing at James Madison University, I always knew that I wanted to do some type of creative writing, but being able to write about zombies, Starks, and superheroes on a daily basis for Fan Fest is my actual dream. While I probably shouldn't be as proud as I am to be so similar to Nick Miller, I do hope to one day write my own "Pepperwood Chronicles'.