Kit Harington is Ready For a New Look After 'Game of Thrones'
Published on June 19th, 2018 | Updated on June 19th, 2018 | By FanFest
Despite being extremely thankful for a role and the many opportunities a successful long-running series can open up, a lot of actors want to avoid being typecast for the rest of their careers. For many, that means picking obscure and new genre projects, but for Game of Thrones star Kit Harington a huge part of being seen as someone other than just Jon Snow, starts with his appearance.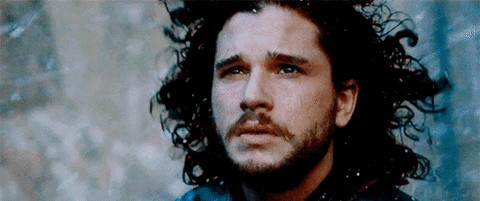 For eight seasons Harington has played Jon Snow, whose most distinctive attribute is his long black locks. So, now that it's time to start looking forward to the next phase of his career, he's excited about the prospect of taking the measures to separate himself from the character that skyrocketed him into the spotlight.
"I'd like to step away and enjoy the obscurity, cut my hair, make myself less recognizable as the character, and go do and some other things with a completely new look and tone," Harington recently told EW.
While seeing Harington without his signature locks may be a sad moment for fans – he says he's going "super-short", take solace in the fact that Harrington likes them just as much as we do.
"The beard will be harder to get rid of — I quite like the beard. I like having the long hair and beard both, but it will be like ritualistic thing. I can't go into my next role looking the same. This role was brilliant, but I'll need to get rid of Jon Snow."
Of course, fans will remember back between seasons 5 and 6 when Jon Snow was "dead" that Harington chopped off a few inches of hair in order to persuade fans and the press that his fate was actually sealed, but that didn't last long. The series is still currently filming the show's final season right now so we will still be treated to those long locks a little bit longer and as he is set to marry Game of Thrones co-star Rose Leslie this weekend, Jon Snow and Ygritte will live on forever in their wedding photos!
Having studied Media & Writing at James Madison University, I always knew that I wanted to do some type of creative writing, but being able to write about zombies, Starks, and superheroes on a daily basis for Fan Fest is my actual dream. While I probably shouldn't be as proud as I am to be so similar to Nick Miller, I do hope to one day write my own "Pepperwood Chronicles'.