'Kingsman' Prequel Cast Announced
Published on February 11th, 2019 | Updated on February 11th, 2019 | By FanFest
The next Kingsman film will be a prequel and unfortunately, that means no Eggsy or Harry.
The prequel will explore the origins of the Kingsman organization in the early 1900s and up to WWI. Dickinson will star as Conrad, a character who will resemble that of Taron Egerton's Gary "Eggsy" Unwin.
This prequel may still be untitled, but the all-star cast has been announced. It'll include Harris Dickinson (Trust), Aaron Taylor-Johnson(Kick-Ass), Gemma Arterton (Quantum of Solace), Ralph Fiennes (Schindler's List), Rhys Ifans (The Amazing Spider-Man), Matthew Goode (Downton Abbey), Charles Dance (Game of Thrones), Stanley Tucci (Spotlight), Daniel Bruhl (Rush), Tom Hollander (Bohemian Rhapsody), Robert Aramayo (Game of Thrones) and Djimon Hounsou (Blood Diamond).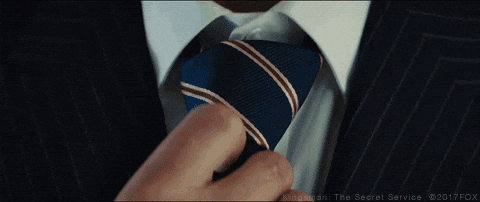 There also seems to be an official Kingsman 3 in the works as well, one with Eggsy and Harry. Both films are rumored to be filming back to back. Both will be directed by Matthew Vaughn.
The Kingsman prequel is tentatively scheduled to be released Nov. 9.
When Beth "grows up" she wants to see her creations appear on the screen and stage. In her free time, Beth blogs about her love of craft beer and writes screenplays. She received her bachelors in journalism from Youngstown State and received her masters in communication from The University of Akron. She is honored to be a part of the FanFest family.