Justin Timberlake's New Single 'Filthy' Has Fans All Kinds of Confused
Published on January 5th, 2018 | Updated on January 5th, 2018 | By FanFest
Just like he promised this past Tuesday, Justin Timberlake dropped his first single and music video off of his upcoming album Man of the Woods. The song, titled "Filthy", is an electric-funk track with some very provocative robots that literally no one was expecting. Check it out below!
"Filthy" is extremely reminiscent of Timberlake's FutureSex/Love Sounds or even The 20/20 Experience vibe, which would actually make sense for his new single if he hadn't just promised that Man of the Woods would be a Tennesee country, woodsy campfire style album. For reference here are some stills from the promo video.
Justin in a field:
Justin by a campfire: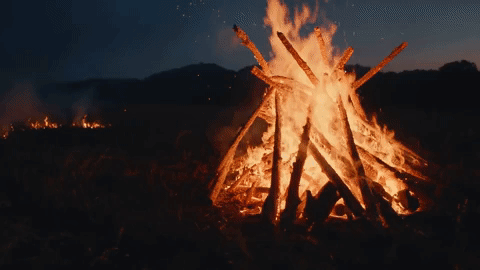 Justing galloping around with some horses: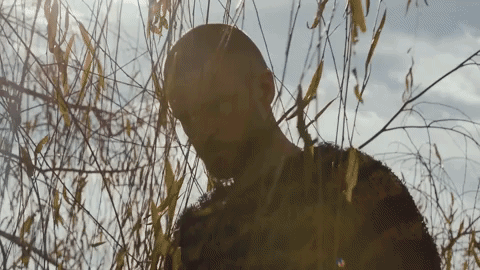 "It feels like mountains, trees, campfires, like the wild west, like now," Timberlake's wife Jessia Biel can be heard saying about the album in a voiceover. So, you can imagine everyone's surprise when the first music video to come off of the album looked like this: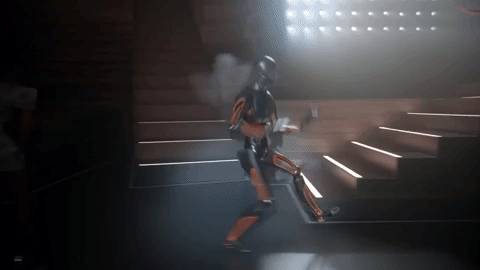 Fans were excepting Timberlake's first notch in his new album to solidify this genre shift and hint at what his new sound would be like on MOTW and now they are all sorts of confused.
Justin Timberlake teasing us with a country album and releasing a sex song for robots is why I have trust issues.

— Alex Goldschmidt (@alexandergold) January 5, 2018
Justin Timberlake trolled me. I was expecting some trash country music and he basically drops Future Sex/Love Sounds in the woods 😩👏🏾

— Gwent Stefani (@Tiffanyyyzz) January 5, 2018
Justin Timberlake: "This album is inspired by my wife, my son but mostly where I'm from. It's called MAN OF THE WOODS."…

World: Ahhh amazing! 1st single?

JT: I'm glad you asked! It's called FILTHY, a synthetic growl about a futuristic sex robot simulating an orgy.

World: pic.twitter.com/FCes1abYuZ

— Eoghan McDermott (@eoghanmcdermo) January 5, 2018
Justin Timberlake: I'm a Man of the Woods now.

Also Justin Timberlake:#Filthy pic.twitter.com/Xti1bTd3B6

— Avery Mills (@alynn422) January 5, 2018
Okay, but does anyone understand the theme/concept/point of Justin Timberlake's newest song and album? I'm just incredibly confused. #ManOfTheWoods

— Ashley Henson (@a_cleve) January 5, 2018
I am kind of mad about this new Justin Timberlake song. I thought we might finally getting the introduction to twangy, country JT. I feel betrayed.

— Jabba the Butt (@sugar_boogers) January 5, 2018
Mfw I thought Justin Timberlake was putting out a country album and the intro track is robot pop from 2028 pic.twitter.com/SyEw4VD7be

— Joel (@NobodyEpic) January 5, 2018
However, Timberlake also took today to announced the tracklist for the album, which definitely seems more on par with what he marketed. "Filthy" is actually the first track and as the album progresses songs like "Flannel", "Montana", "Breeze off the Pond", and "Livin' Off the Land" make the list, which could mean that he's taking a note from Taylor Swift and the album will transition from the old JT type of music to this new sound. Check out the tracks below!
MOTW https://t.co/oydnUMzBE8 pic.twitter.com/24vYbTachJ

— Justin Timberlake (@jtimberlake) January 5, 2018
What did you think of "Filthy"? Do you think that the album will be more of a blend or will it tell a story of moving from one genre to the next? Either way, we can all expect to hear some of these new tunes when he performs at the Super Bowl Halftime Show this February. Be sure to catch Man of the Woods when the album drops on February 2.
Related:
Justin Timberlake Announces New Tennessee-Inspired Album
Throwback Thursday: Justin Timberlake's "Like I Love You" Single
Justin Timberlake Announced as Super Bowl LII Halftime Show Headliner
Having studied Media & Writing at James Madison University, I always knew that I wanted to do some type of creative writing, but being able to write about zombies, Starks, and superheroes on a daily basis for Fan Fest is my actual dream. While I probably shouldn't be as proud as I am to be so similar to Nick Miller, I do hope to one day write my own "Pepperwood Chronicles'.