'Justice League': Ray Fisher Provides an Update on the Cyborg Solo Film
Published on September 9th, 2018 | Updated on September 9th, 2018 | By FanFest
Ray Fisher recently stepped onto the scene to play one of the most legendary and long-awaited comic book characters in Justice League. Despite its mixed reviews, audiences were raving about Fisher's performance as Victor Stone/ Cyborg. As an all-star athlete who fell from grace after a near-fatal accident and was transformed into the mechanically inclined creation, Fisher was able to bring a sincere level of humanity to a role that was primarily CGI.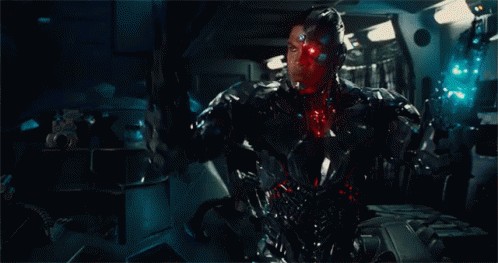 Since the film's release, fans have been wondering about the potential Cyborg stand-alone film in the DC pipeline and while attending Heroes and Villains Fan Fest in New Jersey this past weekend, Fisher commented on what the biggest challenge would be for the solo venture.
[row]"See, I don't know. I mean I can't comment on that specifically because they don't tell me anything until the very last minute. I will say there's a ton of people making those kinds of decisions behind the scenes and it would be a very costly movie to make because it's so CGI heavy with Cyborg. You're going to be looking at $200 million just to make it. It's one of those things you really have to take into consideration. It's a numbers game for some people." [/row]
Of course, to Fisher, the passion and voice of the fans hold far more weight to him.
[row]"Listen, if we keep making noise it could happen. It's about what the people want and that's what people understand and recognize. "[/row]
You can watch the full clip below!
https://www.facebook.com/FanFestNews/videos/337678056969170/?notif_id=1536419662573374&notif_t=live_video_explicit
One of the biggest talking points surrounding Justice League was the change in directors, which found Joss Whedon replacing Zack Snyder after he stepped down due to a family emergency. Whedon oversaw the remaining post-production, which included directing additional scenes written by himself. During his panel, Fisher touched on just what Zack's initial vision was for Cyborg.
[row]"Zack had very specific plans for Cyborg and a for his trajectory. Zack probably shot enough footage in the first move to make like two movies. He definitely a whole trilogy in mind with respect to Justice League and if his vision had come to fruition, Cyborg probably one of if not the most powerful metahuman in the entire canon, in the film of course. That's just one of the crazy things about Zack. He took someone who is such a newcomer and evolved his powers to the point where Cyborg is S-Tier." [/row]
Fisher will soon be appearing the third season of HBO's Emmy nominated miniseries True Detective alongside Academy Award winner Mahershala Alie, Sarah Gadon, Carmen Ejogo, and Mamie Gummer. He is rumored to appear in the untilted standalone Flash movie with Ezra Miller.
Would you want to see a Cyborg standalone movie?
For more HVFF New Jersey coverage, head to the Fan Fest official Facebook and Twitter pages!
Having studied Media & Writing at James Madison University, I always knew that I wanted to do some type of creative writing, but being able to write about zombies, Starks, and superheroes on a daily basis for Fan Fest is my actual dream. While I probably shouldn't be as proud as I am to be so similar to Nick Miller, I do hope to one day write my own "Pepperwood Chronicles'.