'Jumanji': The Rock Says That the Movie Won't Be a Reboot
Published on August 21st, 2016 | Updated on August 21st, 2016 | By FanFest
When the news came that a new movie of Jumanji was going to be made, we all immediately thought of a reboot. It's no shame, everyone thought it! But, if we have to believe the one and only Dwayne Johnson, we will have nothing to fear.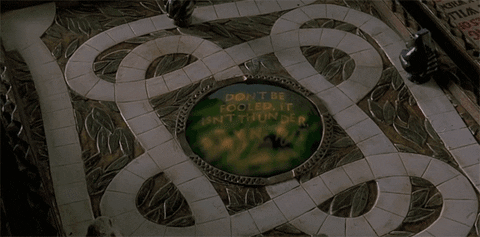 Take a look at the Instagram picture what Dwayne Johnson posted yesterday.
https://www.instagram.com/p/BJTMZqIDCCA/?taken-by=therock
"In the end, we all rallied, as great teams do, kicked ass and will deliver an amazing movie to the world. Proud of our entire FAST FAMILY. And now in two weeks I'll reunite with ol' friends Kevin Hart & Jack Black and we have the honor to introduce a whole new generation to the amazing world of #JUMANJI. *(for the record we are NOT making a reboot, but rather a continuation of the awesome JUMANJI story). It's also crazy to me how much me, Kev and Jack look like triplets when we're together. 👶🏽👶🏻👶🏿. Man this is gonna be FUN."
If we look back at his Instagram posts, he gives a lot of details for what the plans are for Jumanji. Take a look:
"An important thing that I want to be honest and bring up is Robin Williams. The love and respect I have for this man is boundless. You have my word, we will honor his name and the character of 'Alan Parrish' will stand alone and be forever immortalized in the world of JUMANJI in an earnest and cool way. I have an idea of what to do and I think his family will be proud. I also think Robin is somewhere lookin' down and laughing, remembering the first time we met backstage and I (for the first time ever) was a star struck bumbling idiot that couldn't even get my words out. Idiot. He literally calmed me down w/ that smile and laugh. But that's for another fun story down the road."
I am very happy they are taking this really serious. I'm also happy that it won't be a reboot. Because we really have enough of those already. I cannot wait with what will happen in this movie and how they are bringing Alan Parrish back!
Jumanji will be in theatres on July 28th, 2017.
Currently graduated with a B.A.
in music management. When she was a child you
would always see her with a piece of paper and a pencil,
drawing or writing the pages away. A daydreamer.