Judge Judy Let a Dog Decide who His Real Owner was and the Result Was Perfect
Published on August 17th, 2017 | Updated on August 17th, 2017 | By FanFest
Honestly, we are probably not worthy of the sharp-shooting deliverer of justice that is Judge Judy, but we are so happy to have her.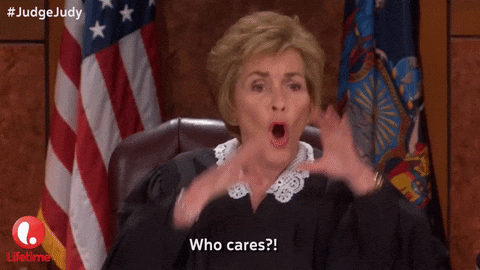 She recently had a case that involved a dog and two people who claimed the dog was theirs.
The woman on the left claimed that she purchased the dog for $50 from someone on the street. The man on the right claimed that the dog, named Baby Boy, was his before it was sold.
So, Judge Judy took this opportunity to put Baby Boy's fate in his own hands…paws?
Like something out of a Disney movie, Judge Judy orders a woman to put Baby Boy on the ground and just let the magic happen.
Baby Boy then immediately runs to the man who claimed that he had owned him before he was wrongfully sold.
The woman tried to claim that that reaction was common for the dog, even though the man was visibly emotional by the reunion.
Judge Judy was not having it.
So, it was a happy ending for Baby Boy and his rightful owner!
The video already has over 5 million views. Check it out below and watch Judge Judy slay yet again!
https://www.youtube.com/watch?v=uxubDE2PQ6g
Having studied Media & Writing at James Madison University, I always knew that I wanted to do some type of creative writing, but being able to write about zombies, Starks, and superheroes on a daily basis for Fan Fest is my actual dream. While I probably shouldn't be as proud as I am to be so similar to Nick Miller, I do hope to one day write my own "Pepperwood Chronicles'.