John Krasinski Reveals His Most Memorable Episode of 'The Office'
Published on September 5th, 2018 | Updated on September 5th, 2018 | By FanFest
These days we're getting pretty used to seeing John Krasinski in darker roles. From his groundbreaking turn in A Quiet Place as a father willing to do anything necessary to keep his family safe and silent in a terrifying world to his new role as Jack Ryan, an up-and-coming CIA analyst thrust into a game of cat and mouse in the Middle East, Krasinski is certainly turning heads. Of course, to us, he will always be Jim Halpert.
Krasinski starred as Jim, the adorable goof on NBC's beloved workplace sitcom The Office from 2005 to 2013. For over 180 he stole the hearts of everyone as he gifted us with thousands of glances to the camera, patiently pursued Pam, and endlessly pranked Dwight.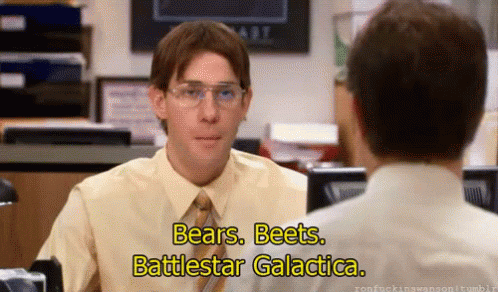 Well, he recently sat down with Stephen Colbert as part of 92Y Talks and while the two chatted about his recent ventures naturally, the conversation shifted to The Office as it tends to do when anyone from the series is being interviewed. Despite The Office being deemed as one of the greats of television, it didn't exactly start off that way for Krasinski.
[row]"If I'm honest, I remember the pilot of The Office was word-for-word the British show at the time," he said, reflecting on how similar the first episode was to Ricky Gervais's British comedy of the same name. "It made no sense to any of us because I think there are actually British jokes in there that don't even apply [to Americans]."[/row]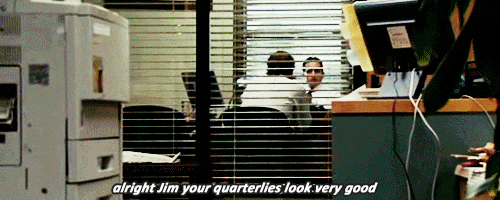 He did go on to clarify though that even though the show initially struggled to find its own way, he loved every second of it, claiming it "was amazing as a family and as a group and as a circus, and I'll never forget it." Thankfully, The Office did eventually figure things out, and pretty quickly, and there's one episode that stands out to Krasinski from its nearly 200 episode run – "Diversity Day".
[row]"B.J. Novak [who played Ryan on the show] wrote 'Diversity Day. I remember that day when [the diversity sensitivity counselor played by Larry Wilmore] comes in and says, 'My name is Mr. Brown,' and Michael says, 'I'm not gonna call you that.' It was that moment combo'd with Kelly slapping him [for his impression of a bodega owner] where I said, 'Oh my God, we're a part of something totally unique — and I don't think anyone will watch this. But I knew it was really good and I [remember thinking] we were a part of something special."[/row]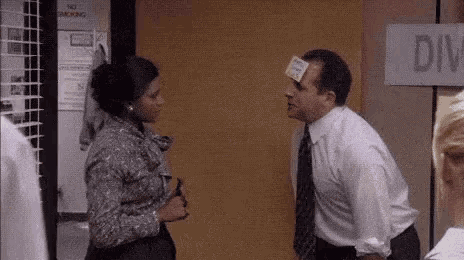 Side note – this also happened in "Diversity Day":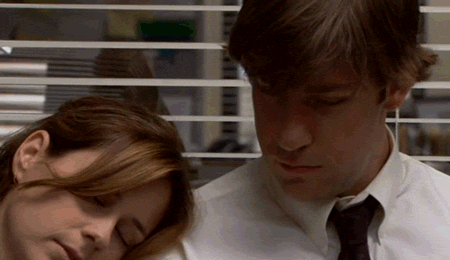 A part of something special he certainly was. Since then the cast has remained exceptionally close with Angela and Oscar recently recreating their iconic "SAVE BANDIT" scene and Pam's ban from Chili's was lifted mid-last year. Krasinski even told Entertainment Weekly in July that he would be up for a reboot at some point.
[row]"I think we should reboot it. I think it's hard obviously with everybody's schedule to do an Office reboot, but I would so be down. It wasn't just a show for us. It was a family…So all that to say [that] doing a reboot for us wouldn't just be about bringing the show back, it would be about getting back together with those people. They're my family, they're my first and only original business Hollywood-y family, so I'd be lucky to do it."[/row]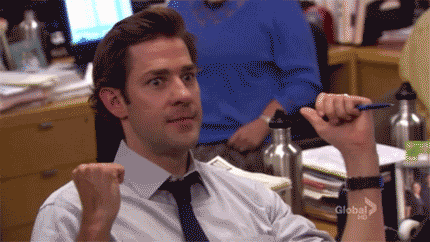 While we wait for that though, head on over to Netflix and re-watch The Office for the hundredth time (don't skip "Diversity Day"!!) and you catch Krasinski in Jack Ryan, which is streaming on Amazon Prime for subscribers!
What's your favorite episode of The Office?
Having studied Media & Writing at James Madison University, I always knew that I wanted to do some type of creative writing, but being able to write about zombies, Starks, and superheroes on a daily basis for Fan Fest is my actual dream. While I probably shouldn't be as proud as I am to be so similar to Nick Miller, I do hope to one day write my own "Pepperwood Chronicles'.