It's a Porg vs. Baby Dart in this Adorable Throwdown Thursday
Published on November 30th, 2017 | Updated on November 30th, 2017 | By FanFest
It all started when Netflix tweeted out this little number on Tuesday morning:
In one corner we've got Baby Dart, the Demogorgon Dustin found in the trashcan outside of his house in Stranger Things 2. He was an adorable little nougat-loving fella (well, before he turned evil and ate Dustin's cat, Mews).
In the other corner, we've got a Porg, a cute little seabird species native to the planet Ahch-To that will make its first appearance in Star Wars: Episode VIII The Last Jedi. Those eyes are not fair.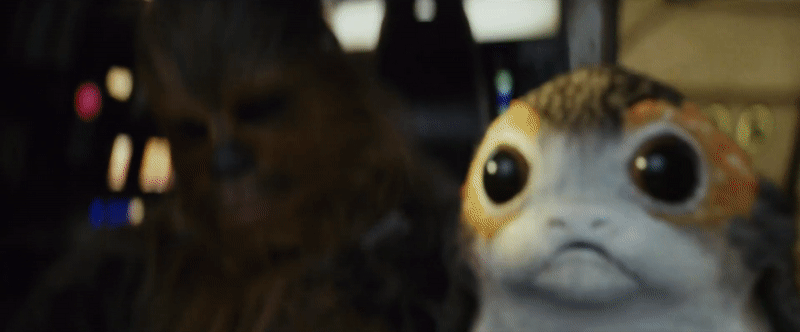 So when Netflix tweeted out "who would win?" it definitely was a thinker…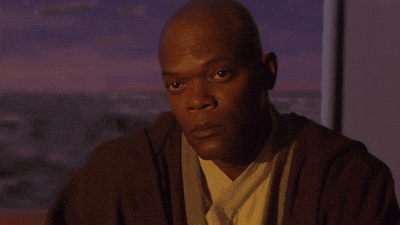 The marketing team behind the Stranger Things Twitter account wasted no time interjecting their thoughts.
look what you made us do pic.twitter.com/sSapvR15ht

— Stranger Things (@Stranger_Things) November 28, 2017
The people of Netflix were weighing in as well.
Unbelievable. That poor #Porg wouldn't stand a chance against Dart. 😢

— Devin MacKenzie (@DKenzie8) November 28, 2017
A demoporgon? pic.twitter.com/RRWbOcpZ4u

— Lauren Gallaway ✨ (@LaurenGallaway) November 28, 2017
It's a Fricking demogorgon Netflix

— Roisin (@Rorabella) November 28, 2017
I'm with the #Porg, as long as he scream kills the baby Demogorgon, he'll win (but if he eats more chocolate, I'd run, no chance tbh). Or at the very least get himself a Mama Steve and bat 😛 Then he's sorted. Chewy did slap the #Porg though, so maybe not… pic.twitter.com/HJ2oF0bHDA

— Nirat (@NiratAnop) November 28, 2017
The porg has the whole galaxy on their side

— Lindsey (@_lindseyc__) November 29, 2017
I mean, Dart is literally a Demogorgon so when it comes to an actual battle, he most likely has the upper hand.
Now if it would be who would win in a cuteness contest, I think it's safe to say the Porg would definitely take the cake.
But even after Dart had full on embraced the Demogorgon lifestyle, he still shared a special connection with Dustin, which was cute, right?
So, let's get your thoughts on the situation:
Sound off in the comments!
Related:
The Cookiegorgon Learns the Importance of Sharing in This Adorable Sesame Street Parody of 'Stranger Things'
Porgs, Chewbacca and More Now Available in Build-A-Bear's 'Star Wars: The Last Jedi' Collection
Hot Topic Reveals 'Star Wars' Clothing Line
Stephen King Issues His Stamp of Approval to 'Stranger Things' Season 2
Having studied Media & Writing at James Madison University, I always knew that I wanted to do some type of creative writing, but being able to write about zombies, Starks, and superheroes on a daily basis for Fan Fest is my actual dream. While I probably shouldn't be as proud as I am to be so similar to Nick Miller, I do hope to one day write my own "Pepperwood Chronicles'.