Hollywood Legend Burt Reynolds Dies at Age 82
Published on September 6th, 2018 | Updated on September 6th, 2018 | By FanFest
Hollywood legend Burt Reynolds, star of iconic films such as Boogie Nights, Deliverance, and Smokey and the Bandit, passed away at the age of 82 in a Florida hospital Thursday morning, his manager confirmed to The Hollywood Reporter.
[row]"My uncle was not just a movie icon; he was a generous, passionate and sensitive man who was dedicated to his family, friends, fans and acting students. He has had health issues, however, this was totally unexpected. He was tough. Anyone who breaks their tailbone on a river and finishes the movie is tough. And that's who he was", his niece said in a statement."[/row]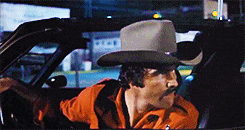 Few names leave behind quite the genre-defying footprint as Reynolds. Heralded for his performance in films like Boogie Nights, which earned him an Oscar nomination for his role as porn director Jack Horner, and Deliverance, Reynolds truly shined in lighthearted fanfare such as Bandit, The Longest Yard, and The Cannonball Run. He also reveled in the romantic-comedy genre with films like The Best Little Whorehouse in Texas with Dolly Parton, Best Friends with Goldie Hawn, and The Man Who Loved Women with Julie Andrew.
"I've gone through every single career phase of getting to this point. If they give the award for being old, not giving up and for loving acting almost as much as loving life, then it's definitely mine, he once said about which Oscar he would win based on his career."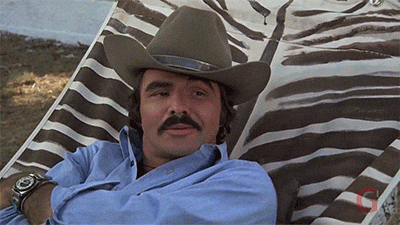 Born in Lansing, Michigan Reynolds excelled in athletics, attending Florida State University to play football before becoming an All-Star Southern Conference halfback. Midway through his FSU tenure, he received a career-ending injury that eventually led him to New York to pursue acting where he would dabble around in restaurants, clubs, and minor television roles before booking his first film role in 1961's Angel Baby.
Reynolds was set to appear alongside Brad Pitt and Leonardo DiCaprio in Quentin Tarantino's Once Upon a Time in Hollywood. He most recently made a special appearance in the film Shadow Fighter, which followed a homeless ex-boxer who forms an unlikely bond with an inner-city teen.
Celebrities took to Twitter in droves to remember the charismatic and beloved actor.
Burt Reynolds & Clint Eastwood were fired from GUNSMOKE & RAWHIDE at the same time. Burt was told he couldn't act and Clint his neck was too skinny. In the parking lot, Burt said to Clint, "I dunno what you're gonna do, but I'm gonna take acting lessons." #RIPBurtReynolds

— Patton Oswalt (@pattonoswalt) September 6, 2018
Burt Reynolds was one of my heroes. He was a trailblazer. He showed the way to transition from being an athlete to being the highest paid actor, and he always inspired me. He also had a great sense of humor – check out his Tonight Show clips. My thoughts are with his family.

— Arnold (@Schwarzenegger) September 6, 2018
Burt Reynolds was a friend of mine, sad to hear of his passing.

— Billy Dee Williams (@realbdw) September 6, 2018
Rest in peace to a legend and a friend. #BurtReynolds pic.twitter.com/HnmCCTv1d1

— Mark Wahlberg (@markwahlberg) September 6, 2018
This has broken my heart. I loved #BurtReynolds. #BestLittleWhoreHouseInTexas was my favorite of his films. Losing so many heroes. This sucks. It really sucks. https://t.co/5357j5B4op

— yvette nicole brown (@YNB) September 6, 2018
Sad to hear of the passing of legend, Burt Reynolds.

— Elijah Wood (@elijahwood) September 6, 2018
RIP to another legend. Grew up with my parents, my brothers and a worn out VHS copy of Cannon Ball Run, watched Deliverance on my first date with my wife (don't ask) & revisit Boogie Nights every few months to marvel at his performance. A very great loss. https://t.co/rmwoCHJcNM

— Josh Gad (@joshgad) September 6, 2018
As THE movie star of my childhood, the Bandit stole our hearts for decades. I always loved how Burt Reynolds worked with his friends as often as he could and then showcased the fun of movie-making in the end credits of his flicks. He was true American icon. Hate to see him go… https://t.co/jaMZjJA4e8

— KevinSmith (@ThatKevinSmith) September 6, 2018
Burt Reynolds, movie star who played it for grins, dies at 82.

Burt! Met him on Burn Notice. He was the real deal. It was an honor to work with him and get to know the man a little bit. Ride on, Bandit! https://t.co/oag9ZC3pqR

— Bruce Campbell (@GroovyBruce) September 6, 2018
RIP Burt Reynolds. Seems his whole career was tongue in cheek. Always warm and funny.

— Ricky Gervais (@rickygervais) September 6, 2018
Burt Reynolds was one of the kindest and most generous people I have ever worked with. He took me under his wing when I was first starting out as an actor and offered friendship, advice and guidance.
I'll never forget how much that meant to me.

— Paul Wesley (@paulwesley) September 6, 2018
R.I.P. Burt Reynolds, underrated as a dramatic actor (Deliverance), underrated as a director (Sharkey's Machine), but also a rare movie star that seemed to be just having an absolute ball onscreen. Nobody broke frame with a bigger gleam in his eye. "Just watch ol' Bandit run." pic.twitter.com/L4NlRyqahb

— edgarwright (@edgarwright) September 6, 2018
"Stroker Ace was born to race"
Much respect to you Burt Reynolds. RIP pic.twitter.com/w8FlIShmIR

— Dale Earnhardt Jr. (@DaleJr) September 6, 2018
My good friend has started a new journey. Rest in my peace my friend. I'll never forget the wonderful times we spent together. #BurtReynolds pic.twitter.com/DXzIchYDjl

— Reba (@reba) September 6, 2018
A sad day, my friend BURT REYNOLDS Has passed away. I remember him back in 1979, he always reminded me that I should've cast him as Colonel Trautman in FIRST BLOOD , I said that's… https://t.co/zlAEfpAiaP

— Sylvester Stallone (@TheSlyStallone) September 6, 2018
Reynolds will go down as one of the Hollywood greats and his films will forever be a staple in cinematic history.
Having studied Media & Writing at James Madison University, I always knew that I wanted to do some type of creative writing, but being able to write about zombies, Starks, and superheroes on a daily basis for Fan Fest is my actual dream. While I probably shouldn't be as proud as I am to be so similar to Nick Miller, I do hope to one day write my own "Pepperwood Chronicles'.