Here's How 'The Walking Dead' Cast Spent Andrew Lincoln's Last Day
Published on August 10th, 2018 | Updated on August 10th, 2018 | By FanFest
For the past eight seasons, cast members of The Walking Dead both past and present have spoken of "the last supper" dinners they all share when an actor is being killed off the show. It's a way for everyone to get together and say goodbye to their fallen comrade before they take off on a new adventure, but the question is, how did they say goodbye to the one actor they never thought they'd have to – Andrew Lincoln? While speaking with Comicbook.com Cooper Andrews, who plays the lovable Jerry on the show, revealed whether or not Andy got his own "Death Dinner".
[row]"We did. I hope that's not a secret, but we did. It was a nice pool party. We got to see cast imitating other cast! But it was just a nice farewell and a big 'thank you' day for him…It was rough, that last day. That last day was rough."[/row]
Perhaps they were imitating Negan?
We can't imagine how hard it must have been for everyone to say goodbye to their fearless leader, who will wrap up his turn as Rick Grimes midway through season 9, but for Andrews, his relationship with Andy goes way beyond working together in front of the camera. He actually worked on the crew as a boom pole operator before moving into the acting realm, so he was able to experience working with him from both sides.
[row]"From the crew side, he's the guy that would run up from where we're shooting to the 100 yards or 50 yards to where the props table is. And he would prop himself up, and then come back, instead of waiting for them to come to him. He was proactive, he was the one that got the day moving."[/row]
Throughout the thousands of interviews and conventions The Walking Dead cast has participated in, it's clear just how much of a Superman Lincoln is viewed as on set. From Austin Nichols' touching letter describing the pure dedication and heart he put into every scene, to new cast members always saying he was the first one to welcome them on set, Lincoln has left behind a legacy they're all hoping to carry on as the show continues without him.
[row]"He's the kind of actor that the first day, is super-happy to have as his number-one. So that means, for any new cast that comes in, we welcome them as he would. He just gave us all an example that we have to set. And as far as the story goes, I really feel like the characters are kind of in that same light, that they're all doing what … with him being gone from the set, these characters are trying to do, or trying to honor, what he's done," Andrews continued.[/row]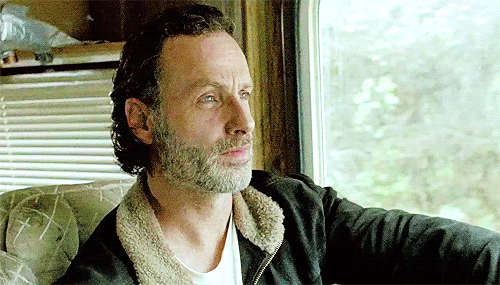 While no one knows just yet how Rick Grimes will leave the show, we are wishing that he leaves on his own accord and isn't killed off. Even though his family on the show wouldn't be able to throw him a pool party per se, we do hope that they would all get the chance to say goodbye and see him off much like the cast in real life.
The Walking Dead will return for season 9 on Sunday, October 7th on AMC.
Having studied Media & Writing at James Madison University, I always knew that I wanted to do some type of creative writing, but being able to write about zombies, Starks, and superheroes on a daily basis for Fan Fest is my actual dream. While I probably shouldn't be as proud as I am to be so similar to Nick Miller, I do hope to one day write my own "Pepperwood Chronicles'.