Here's How 'Shameless' Said Goodbye to Ian Gallagher
Published on October 16th, 2018 | Updated on October 16th, 2018 | By FanFest
Shameless said its first of two goodbyes to a Gallagher sibling this past Sunday as series regular Cameron Monaghan exited the long-running dramedy. While Emmy Rossum told fans at the beginning of the season that this would be her last, Monaghan's departure was only just revealed last week, giving fans only week to prepare themselves. While "Face It, Your Gorgeous" featured the usual Gallagher antics, Ian's farewell episode was a bundle of heartbreaking, frustrating, and satisfying moments.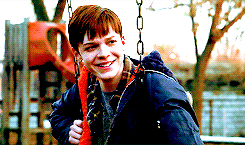 The episode kicked off on Ian's last day as a free man, putting all of his things up in the attic where they will stay for presumably the next two years, and even though his siblings are all trying to do something special with him, Ian insists that he just wants a normal day chilling at home. The only request he has is a Gallagher White Castle dinner. So, as Fiona, Lip, Debbie and Liam all take off to do their own things, Ian stays home and joins Carl and his girlfriend's Krav Maga training, realizing that he could probably use a few moves before heading to jail.
It's certainly was an interesting way to say goodbye to such a beloved main character. While fans were probably hoping for some more Gallagher interactions, callbacks and reminiscing, they were instead given the usual format with everyone essentially doing their own things – including Ian. It would have been touching for his character to at least share some sort of goodbye scenes with Mandy or his paramedic crew.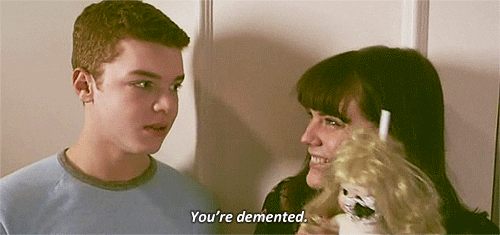 Ian does share two extremely touching scenes with Lip, the sibling that he has probably had the closest bond with over the show's run. One is on the front porch of the house and one is in the parking lot of the prison. "Thank you for being my brother," an emotional Ian says, "Like I had a choice," Lip replied, sending myself (and probably you too) into an emotional mess.
For me, the most moving part of the episode was the family dropping Ian off at the jail. Thankfully Kevin and V were there, making me realize how much I miss those two actually being a part of the Gallagher stories, but there was one character missing that is sure to irk some fans – Fiona. The eldest Gallagher was having some major issues with her recent investment and with Ford, resulting in her getting a car accident while driving drunk. This culminates in her breaking her promise to drive Ian to jail and later not even showing up at all. I think we all know that this is just going to be another weight dragging Fiona down to rock bottom in the forthcoming episodes, but her not being there or showing up at the last minute definitely stung.
Ian says a touching goodbye to the rest of his family and heads into the unknown. Monaghan absolutely kills the scene, making you feel as though he was saying goodbye to his family both as Ian and as Cameron. His powerful stance and expression as he walks into the prison to his cell were incredible. Monaghan is one of the strongest actors on the series and this scene further proved how commanding he is on camera and how much that Ian glare will be missed.
Of course, this brings me to the most exciting and rewarding moment in the episode for longtime Shameless fans. As Ian walks into his cell, his back is turned to the door and when he hears his cellmate walk in he turns around only to come face to face with his first love and soulmate – MICKEY MILKOVICH! It turns out that Mickey had struck a deal after turning in his Cartel informant that he would get to pick where he served time.
[row]"I rolled on the cartel I was working for, and in exchange, guess who gets to pick where he gets locked up?"[/row]
I don't even care that I have to suspend so much disbelief in order for this whole thing to make sense, because this is only happy ending that I would accept for Ian's character!!
Who knows if Monaghan will ever come back to the show, but if he doesn't this was the only loose end that needed to be tied. The way that the writers treated Mickey and Ian's relationship towards the end felt unnecessary and after they severed ties, Ian's story really failed to take off the way I'm sure they intended. Having Ian and Mickey get together was absolutely perfect and satisfying, seeing as it truly was the strongest relationship for Ian out of all the characters (family included).
You can rewatch the whole reunion below!
My only gripe is that on a series that is so determined to make you love and live for this crazy Gallagher bond we weren't treated to at least some more conversations, flashbacks or interactions about Ian's journey on the show. Perhaps they're saving that for Fiona/Rossum's departure. Overall, Monaghan's absence will certainly be felt. His portrayal of Ian has been an amazing (albeit sometimes frustrating) chapter in the LGBTQ and the mental illness world of television and we aren't losing hope that he will one day be back!!
What did you think of Ian's exit? Were you happy to see Gallovich officially become end game? Let us know!
Having studied Media & Writing at James Madison University, I always knew that I wanted to do some type of creative writing, but being able to write about zombies, Starks, and superheroes on a daily basis for Fan Fest is my actual dream. While I probably shouldn't be as proud as I am to be so similar to Nick Miller, I do hope to one day write my own "Pepperwood Chronicles'.