Here's 12 Photos from the 'This Is Us' Midseason Premiere to Fill Your Pearson Family Void
Published on January 2nd, 2018 | Updated on January 2nd, 2018 | By FanFest
When it comes to the midseason premiere of NBC's This Is Us and the trials and tribulations of the Pearson family one thing is for sure – New Year, New Tears. Everyone's favorite emotional family drama returns from hiatus next Tuesday with an episode titled "The Fifth Wheel" that will find the Pearson's coming together under unexpected circumstances in the present day while Jack surprises the family with a summer getaway in the past timeline. Thankfully, NBC just released 12 exclusive photos from the episode to hold us all over until next week! Check them out below!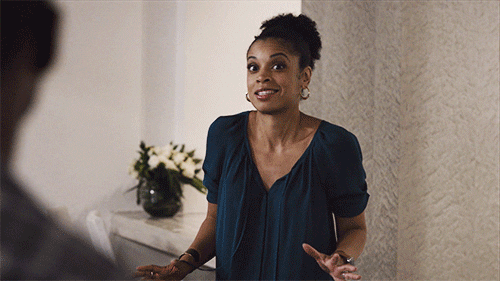 Jack and Kate's close relationship has always been one of the show's highlights and it looks like we will be digging into some more special scenes with the two.
Will Jack give another Superdad speech? We can only hope!
Young Kevin always has such an interesting dynamic when he's with Kate and Randall, who always shared a close relationship, so it will be interesting to see how he handles being on vacation with them. Could he be the fifth wheel the episode is named after?
Randall and Rebecca continue to be the most adorable Mom & Son duo as they take up some reading together. Rebecca seems to be enjoying Amy Tan's The Joy Luck Club while Randall is reading the classic kid's book George Washington's Socks from the Time Travel Adventures series.
Kevin is getting in on some reading as well with the Batman comics. Based on the photos so far it looks like the summer trip that Jack has planned is at the Pearson mountain cabin that we saw the present day Big Three go to in season 1.
One of the relationships that we have been really hoping the show would dig into more would be Kevin and Jack. We've gotten so many amazing scenes of Jack with Kate and Randall, so it's exciting to see the two getting some one-on-one time in the episode.
There's nothing better than Jack Pearson beaming with pride!
In Kate's episode of The Big Three trilogy, we watched her struggle to cope with her recent miscarriage and what it means for her future with Toby. It was also really touching to see her finally turning to Rebecca for comfort and we hope that the back half of the season has plenty of positive moments for Kate – girl deserves it.
Kevin is also going through the ringer and will have a lot of explaining to do. Last we saw of Kevin he was being arrested for drunk driving while one of Randall's daughters was hiding in the car. He is going to have to own up and open up about his addiction and get some help, which it looks like he is doing in the photo below.
Find someone who looks at you the way Randall Pearson looks at Beth.
There may be a lot going on with The Big Three but they will stick together through thick and thin. This picture makes me wonder if maybe The Big Three will all reunite at the mountain cabin again to regroup and gain some new perspectives?
Also, can we just mention how beautiful this photo is? Just look at the reflection of them in the water!
All photo credit goes to Ron Batzdorff/NBC.
Are you excited for This Is Us to come back? What are you most excited to see in the back half of the season? Sound off in the comments!
Related:
'This Is Us' Showrunner Hints at Meeting a "New Big Three"
Here's Where Our 'This Is Us' Theories Stand After the Midseason Finale
Justin Hartley says Chris Sullivan tries to say "This Is Us" in Every Episode
NBC Delays 'This Is Us' Midseason Premiere Date
Having studied Media & Writing at James Madison University, I always knew that I wanted to do some type of creative writing, but being able to write about zombies, Starks, and superheroes on a daily basis for Fan Fest is my actual dream. While I probably shouldn't be as proud as I am to be so similar to Nick Miller, I do hope to one day write my own "Pepperwood Chronicles'.