Have We Reached Peak James Corden?
Published on December 20th, 2017 | Updated on December 20th, 2017 | By FanFest
It feels like forever ago that CBS announced that British funnyman James Corden would be taking the place of Craig Ferguson on the Late Late Show and everyone was basically like:
However, Corden totally transformed the late night show formula, pulling the focus away from one on one interviews and instead opting for group interviews and honing in on skits and segments that could easily go viral, making him a household name and presence. The results?
Carpool Karaoke
Award Show Host Extraordinaire
Movie Star
Music Video Star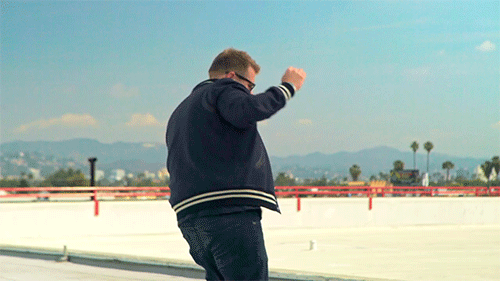 Long story short, James Corden is basically everywhere and people are starting to feel like they can't escape him. These feelings were only electrified when he randomly popped up in the long-anticipated Oceans 8 trailer.
Naturally, Twitter became the sounding board for the recent bout of Corden Overload and have made us ask the question, have we reached peak Corden?
1.
Why is he in everything. He gets where a draught wouldn't

— O Come The Fuck On, All Ye Faithful (@accid_pop) December 19, 2017
2.
James Corden, showing up in all the films and ruining it for everyone. When did America elect him to be the new Jar Jar Binks?

— James Felton (@JimMFelton) December 19, 2017
3.
James Corden, James Corden everywhere. #Oceans8 pic.twitter.com/TVkK6X43uM

— Scott W. (@Scott_W88) December 19, 2017
4.
James Corden's literally everywhere. I'm half expecting to walk in on him having a cup of tea in my kitchen.

— Sid (@StrictlySid) December 19, 2017
5.
JAMES CORDEN: Hi…where are you?
MOVIE PRODUCER: I'm in the kitchen.
JAMES CORDEN: Ooh. Can I be in it?!

— Scot Williams (@scotwilliams) December 19, 2017
6.
At the rate he's appearing, I'm expecting James Corden to be in this new box of Cornflakes I'm about to open.

— HughTopia (@HughTopia) December 19, 2017
7.
I was enjoying my soup until James Corden surfaced in the bowl

— Detective Pikachu (Ellen) (@incogellen) December 19, 2017
8.
today, we are all united by a single question: "why is james corden in this?"

— Gavia Baker-Whitelaw (@Hello_Tailor) December 19, 2017
9.
I'm genuinely fascinated by how famous and rich and successful and ubiquitous James Corden has become despite nobody seeming to like him

— Anita Singh (@anitathetweeter) December 19, 2017
10.
*Whispers* James Corden is a good actor. But one that should be comprehensively banned from playing characters that are written for James Corden.

— David Whitley (@mrdavidwhitley) December 19, 2017
However, despite the fact that he manages to wiggle his way into everything, Corden is an extremely likable and talented guy and deserves all of the recognition. He's worked hard to stand out in a packed lineup of legendary late-night hosts and has made his show, one that used to be a second thought or forgotten about all together, one of the highlights and most talked about of the week.
How about we like, you know, be pleased for James Corden…?#HotTake

— Emma Thrower (@iamnotwaynegale) December 19, 2017
He's out there living his best life and we can't wait to see what else 2018 has in store for him!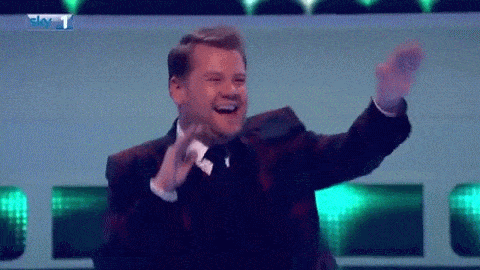 Where do you stand on the Corden scale?
Having studied Media & Writing at James Madison University, I always knew that I wanted to do some type of creative writing, but being able to write about zombies, Starks, and superheroes on a daily basis for Fan Fest is my actual dream. While I probably shouldn't be as proud as I am to be so similar to Nick Miller, I do hope to one day write my own "Pepperwood Chronicles'.