Happy Father's Day to Our Favorite Disney Dads
Published on June 17th, 2018 | Updated on June 17th, 2018 | By FanFest
Parents haven't always had the greatest presence in Disney movies, but there have certainly been a few standouts along the way. Whether they were a huge character throughout the movie or had fleeting moments to pass on their love and guidance to their kids, here are our favorite Disney dads to celebrate this Father's Day!
Mufasa
The Lion King
Mufasa is hands down the most iconic Disney Dad. From lessons about the land to family, he taught Simba so much both while he was alive and after his death. His playful spirit and majestic legacy always lived on in Simba and forever in our hearts!
Goofy
A Goofy Movie
Goofy is Disney's living version of a Dad joke. Despite totally embarrassing Max throughout the entire film and forcing him to go on a wild road trip, he does help Max get into the Powerline concert, which scores him some major cool points.
King Triton
The Little Mermaid
King Triton was certainly a tough cookie, but it was only because he cared so much for Ariel. Despite being King he always made sure to talk and treat to Ariel like his daughter and not one of his people. Plus, he even offered to take her place in Ursula's contract and then transformed Ariel back into a human at the end of the movie so she can be with Eric. He loved Ariel so much and it showed!
James
Princess and the Frog
Even though he was only in the movie for a short amount of time, James worked tirelessly and diligently in order to keep his family afloat while trying to one day open up his own restaurant. Unfortunately, he never was able to live out his dream, but Tiana carried his work ethic throughout her life and forever remembered his message that you have always try to make your dreams come true.
Marlin
Finding Nemo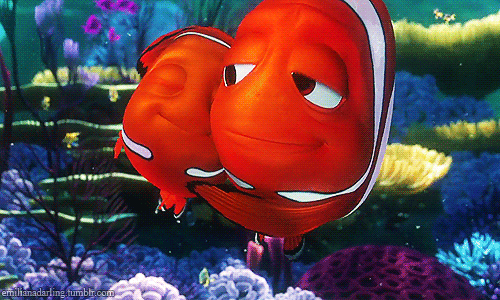 He goes to the ends of the world (well, the ocean) to find his son, and even though Nemo could have used a little bit of the independence it's still what we hope our Dads would do too.
Chief Powhatan
Pocahontas
Obviously, we weren't on board with the whole arranged marriage thing, but Cheif Powhatan only wanted what was best for his daughter. When she spoke up to him about becoming just another part of the hatred spirit, he listened to and respected what she had to say and freed John Smith.
Fa Zhou
Mulan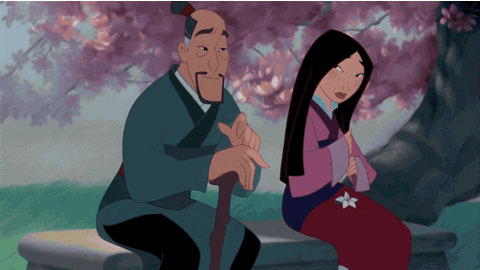 He calls Mulan his "greatest gift and honor" and always tries to give her the best advice he can. It took him a while to overcome his pride, but the fact that his daughter was willing to go to war in his place really proved just how amazing of a father he was to Mulan.
Zeus
Hercules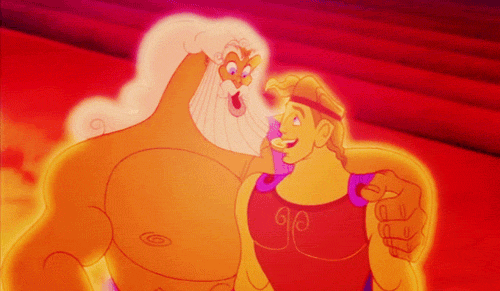 Remember that time Zeus told Hercules, "A true hero isn't measured by the size of his strength, but by the strength of his heart."? Yea, that was iconic.
Amphitryon
Hercules Although, we can't leave out Hercules' foster Dad Amphitryon,  the kind soul who picked a baby up on the side of the road and raised him to be a wonderful and brave young man despite knowing that one day he would have to leave to go find his real parents.
Timon and Puumba
The Lion King
Sure, they weren't biological dads to Simba, but they took the heartbroken lion in and raised him together well into his teenage years, which surely wasn't easy! They also stood by him when he decided it was time to go home to Pride Rock and helped him win his Kingdom back.
Pongo
101 Dalmations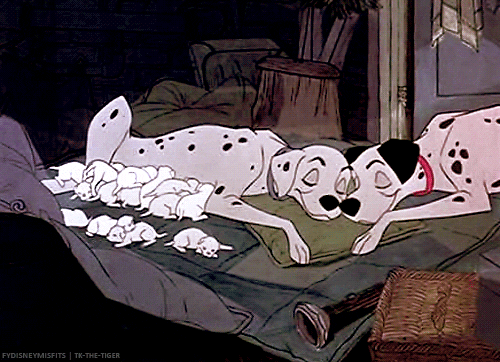 Not only did he have an adorable meet-cute with Perdita, but the two of them risk their lives to save their stolen puppies. Then when they learn there are 84 more puppies that a need a home, they adopt them all to become the coolest foster parents ever!
Of course there are so many honorable mentions! Who is your favorite Disney Dad? Let us know!
Having studied Media & Writing at James Madison University, I always knew that I wanted to do some type of creative writing, but being able to write about zombies, Starks, and superheroes on a daily basis for Fan Fest is my actual dream. While I probably shouldn't be as proud as I am to be so similar to Nick Miller, I do hope to one day write my own "Pepperwood Chronicles'.