Happy Birthday Sebastian Stan
Published on August 13th, 2017 | Updated on August 13th, 2017 | By FanFest
If you're scrolling through Instagram today, odds are you stopped at a photo of Sebastian Stan sitting on a lounge chair with his fist in the air. Did we mention he's showing off that killer superhero body? If the picture wasn't awesome enough, the caption below it is, and it shows the reason that he's celebrating today.
'I am extremely lucky. Beyond. I will do my best to always tell the truth about life, love and the pursuit of happiness. But also try to tell you about all the other that goes in between. Listen, life is fucking hard. But it's also good. We have to just BE. HERE. NOW. And then begin. Wherever you are right now is a good place. Me and my #casaAmigos salute you. Thank you for all my bday wishes. #HouseofFriends'
Sebastian turned 35 today and instead of reveling in a day that celebrates himself, he's sending thanks to everyone who sent him wishes but he's giving encouragement and positivity to his incredibly large fan base. Sebastian begins by saying that he'll always do his best to tell the truth about life, and he won't deny that it can be hard, but that it's also good. There's nothing like that reminder, especially right now.
Sebastian is an actor that probably came into your lives at different times. From The Covenant to The Apparition to The Bronze and Captain America films – he's brought characters to life that made us laugh and inspired us. He's also done those things in his own day to day life too, not in character, just in being himself.
From posts on his Instagram where he sees a fan who's down on their luck or feeling like they just can't be who they are to stories of fans meeting Sebastian and being wrapped up in his kindness; he's a guy that uses his platform for positivity. He frequently encourages his fans to love life and themselves, to fight against times that are hard and to try, even when trying seems impossible.
For those reasons and then some, we're celebrating Sebastian today too. It's been 35 years since the light in the world got a little bit brighter because of him, and we're lucky to get to see how that affects his fans all around the world. We're also quite blessed because let's be honest, he's a total babe – so we're putting together some of our favorite gifs in a celebration of our own.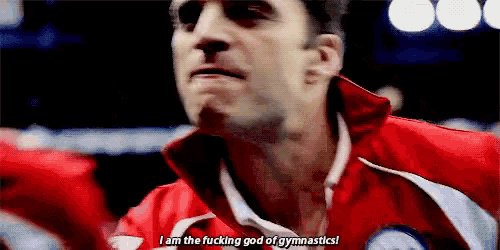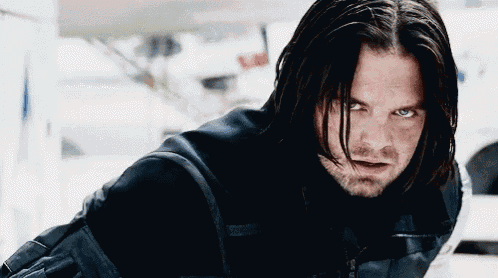 And of course, we can't forget this one.
So here's to you Sebastian and thanks for being more than an actor to so many of us.