Groundhog Day, Again?
Published on April 17th, 2017 | Updated on April 17th, 2017 | By FanFest
The season of reboots and remakes has us thinking we are living the same day over and over again… Coincidentally, Groundhog Day is amongst the lot.
Groundhog Day The Musical is based off of the 1993 film starring Bill Murray. Murray plays Phil Connors, a weatherman who relives the same day (Groundhog Day) over and over again.
Although this time, instead of Phil Connors being a dejected, sad, slob, he's a very slick and happy pretty boy. Andy Karl, playing Phil in the musical, plays him up as being more paranoid about his situation and the Murray version.
Music and songwriter, Tim Minchin, says there is nothing to worry about. "The movie is so successful because of the balance between romantic comedy and existential crisis and we didn't want to f—k that up."
Minchin composed and wrote Matilda The Musical in 2012 and it won multiple Olivier Awards, Tony Awards, Drama Desk Awards and Helpmann Awards among so many others.
"Phil goes through these musical phases as if he's going through maturation as a human being. The styles of music are meant to parallel his stages [of life] from solipsism through hedonism into self-loathing, and he learns all these lessons and eventually finds what we now call 'mindfulness.'"
.@timminchin is ready for Opening! #GroundhogDayBway pic.twitter.com/1hInZN20ae

— Groundhog Day (@Groundhogdaybwy) April 17, 2017
And to do that, the score is comprised of different styles: samba, jazz, polka, funk, and even a tap number!
The original cast recording will be available to download digitally on April 21 and physically on May 5. But you can hear Hope on Spotify and If I Had My Time Again and Seeing You are still up on Vevo.
The show began previews March 16 opens tonight (April 17)!
sources: playbill.com, broadway.com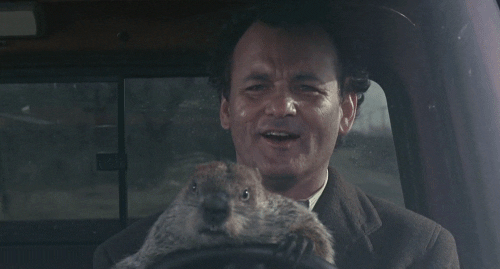 When Beth "grows up" she wants to see her creations appear on the screen and stage. In her free time, Beth blogs about her love of craft beer and writes screenplays. She received her bachelors in journalism from Youngstown State and received her masters in communication from The University of Akron. She is honored to be a part of the FanFest family.