Greg Nicotero Reveals Why Season 9 Is the Perfect Time For The Whisperers
Published on July 23rd, 2018 | Updated on July 24th, 2018 | By FanFest
AMC's first trailer for The Walking Dead season 9 was by far the best trailer that the series has ever unveiled at San Diego Comic-Con. With so much up in the air and on the line, including departures for Andrew Lincoln and Lauren Cohan, it managed to possess that familiarity and originality of the earlier seasons while preparing fans for the next phase of the series with introductions of new characters and a brief tease of the new big bad – The Whisperers.
Comic fans have been eagerly awaiting for The Whisperer's arrival for quite some time and those closing moments of the trailer, which found a herd of "walkers" communicating with each other, a resurgence of excitement was felt amongst the fandom.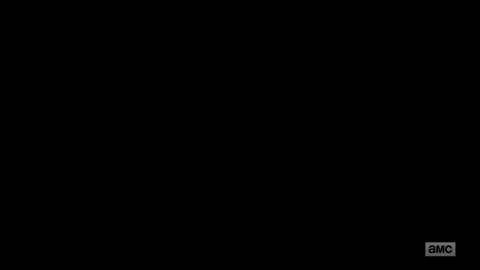 For those who are unfamiliar, The Whisperers is a group that has been surviving in the apocalypse by wearing skin suits of human flesh that allow them to blend in with the walkers. The only way that they can communicate with each other amongst the herds is by whispering. Led by Alpha, who will be played by Samantha Morton, The Whisperers believe that the apocalypse is just the next step in the evolution of society.
So, why now? While at a press conference for the series Executive Producer Greg Nicotero spoke about how the game-changing nature of season 9 allowed for the perfect opportunity to introduce them and give fans who may be having doubts about Andrew Lincoln's exit that the show is coming back with stronger stories than ever.
[row]"Well, listen, we're super proud of the trailer. I watched it as we were cutting it together numerous times, and we really wanted to come out of the gate this year showing you guys that the show has been reinvented. We get to see Washington, D.C. and that great shot of Rick on horseback riding through and bashing the head in of a walker. So, with the new characters that we saw in the trailer and just that little tease at the end, for me personally I think it's one of the most exciting times that has been on the show in a long time because we have this new threat. It was really well-introduced in the comic book and it was something really exciting. Knowing that we did that little bit of a tease, I love that that's where the show is headed. It's just different. It's something we've never done before."[/row]
Of course, while The Whisperers is one of the more beloved storylines in the comic books, in typical Walking Dead fashion it will undergo some changes seeing that Carl Grimes played a huge part in their story. Since he is no longer on the show, someone else will have to take his place, which will certainly add some extra intrigue. Fans certainly were feeling a bit of Negan fatigue this past couple of seasons, and while Jeffery Dean Morgan will be back in season 9, introducing The Whisperers and Washington D.C. and a new mystery group called "Toledo" seems to be a step in the right direction.
You can watch the full trailer below!
https://youtu.be/eBaKVC1wIW4
The Walking Dead returns for season 9 on October 7th, 2018 at 9:00 pm EST.
Having studied Media & Writing at James Madison University, I always knew that I wanted to do some type of creative writing, but being able to write about zombies, Starks, and superheroes on a daily basis for Fan Fest is my actual dream. While I probably shouldn't be as proud as I am to be so similar to Nick Miller, I do hope to one day write my own "Pepperwood Chronicles'.