Gaming: 10 Video Games you Should Absolutely Be Playing
Published on January 9th, 2018 | Updated on January 9th, 2018 | By FanFest
Greetings my fellow Gamers! If there is one thing I love spending my weekends doing (aside from catching up on sleep) is adventuring outdoors and… playing video games! I mean, if I really wanted to I could find myself lost in certain games for hours. Literally, hours.
Whether it is the intriguing story line, brilliant animation or determination to get past just one more level before your night is over, Video Games find a way to instantly draw us in.
Based off of my recent gaming adventures, I compiled a list of Video Games that I have laughed, cried, raged and lost myself in addiction over. What can I say? I'm a Gamer Girl! Special shout out to my fellow Fan Fest Writer Alyssa and my brother Joe for their inputs as well!
10. Resident Evil 7: Biohazard

There is no way of getting around this. This game is straight up creepy. However, it is also kind of fun in a twisted way. The first time I played this game was on my friends VR headset. I think I had nightmares for two weeks straight. However, it was totally worth it.
9. Titanfall 2
I was a little leary of this game at first, but now that they have added a Horde mode it has changed the dynamic of the game entirely. It almost makes me feel like I am in a Pacific Rim meets Transformers universe. If there is one game I am going to want to play online with a group of my friends, it is absolutely this one.
8. Super Mario Odyssey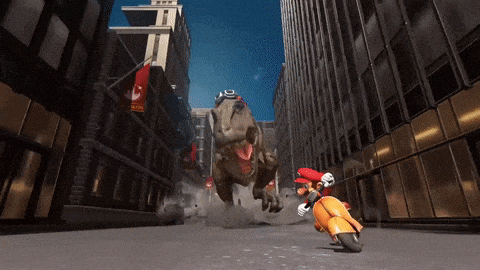 Mario games never lose their touch, and Super Mario Odyssey is certainly one of the best Mario games to date. It's fun to learn and it is absolutely addicting.
7. Injustice 2
Just like Injustice: Gods Among Us, it's sequel takes the cake on one of the best multiplayer games for the year. Not only can you play through your story mode and little missions, it is a lot of fun to have a night together with some of your fellow nerds and enjoy some one on one fighting!
6. Destiny 2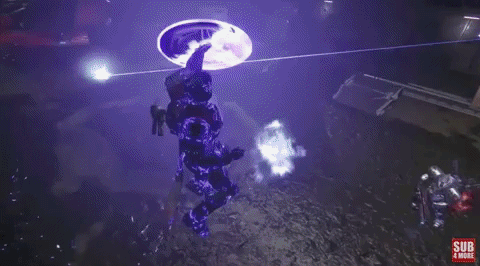 Even better than the first, Destiny 2 is a game for a player of all ages to enjoy. Not only is it visually breathtaking, it contains some extremely intriguing game play.
5. Assassins Creed: Origins
I have always been a long time fan of the Assassins Creed series, finding myself lost in the game play and playing this game for hours. Orgins, the latest chapter in the series, ranks in the top 3 for me.
4. Cuphead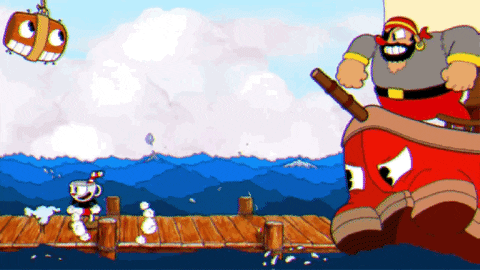 The first time I played this game, I couldn't stop laughing. Not only is it entertaining, amusing and cute… it is actually incredibly challenging, which had me determined to beat it. One of the first bosses was a crying onion (which I thought was going to be super easy) and it turned out to be quite hard! For sure, one of the best games of the year!
3. Friday the 13th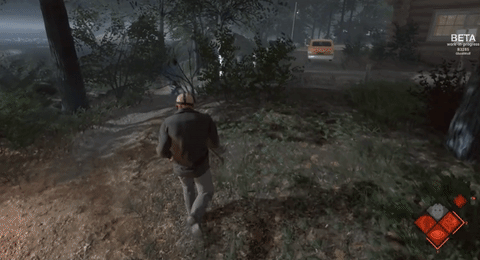 As a long time fan of the horror movie franchise, this game has really drew me in. If you are a fan of the series, or a challenging survival game in general then this game is for you. When I first downloaded this game, I played it for eight hours straight. It is really that much fun and addicting (especially since they did all of those bug fixes!)
2. Kingdom Hearts
With Kingdom Hearts 3 coming out this year, it is easy for me to find myself excited and lost in the series. It has to be one of the most visually appealing and spectacular games out there. I have never been more hype for another installment release.
1. Legend of Zelda: Breath of the Wild
 
The Zelda series is one of the largest, and best gaming franchises out there to date. To this day, people still talk about how incredible the original Ocarina of Time still is. If you have yet to play Breath of the Wild, I highly recommend it. As an OG Zelda fan, I promise you… this is so beyond worth it!
Related Articles:
My Year of Gaming: 'Batman: Arkham Asylum'
Gaming: 'Destiny 2' Candle Set released for the Holidays!
Gaming: 5 Online Computer Games that are Absolutely ADDICTING!
Gaming: Top 8 'Super Moves' in Injustice 2
Julia recently published her first novel, titled; Anomic. She is currently co-authoring a novel called 'Snow Falls'. She has a B.A in Communications with concentrations in Professional Writing and Public Relations. She is also in the United States Army Reserves as a Military Police Officer, and is currently in the process of going back to school for her Masters Degree in Business. When she isn't writing, she is co-owner of a film production studio called 'Valentine Productions LLC' and she frequently spends her weekends acting in films, or being a stuntwoman.