'Friends' Might Be Leaving Netflix and We Are Not Okay
Published on December 3rd, 2018 | Updated on December 3rd, 2018 | By FanFest
Welcome to the future of streaming television, people! It looks like Netflix and Friends may be going on a permanent break come the new year. Could we be any more upset about this news?
Over the weekend, viewers began noticing an unfortunate warning on the Friends episodes stating that it would only be available until 1/1/2019.
It's safe to say that fans were not too pleased with the news.
Friends is being taken off netflix.. this might be the worst news i've ever heard…

— Jenna Barrett (@jenna_barrett12) December 2, 2018
Friends is being taken off Netflix January first, which means it's almost time to cancel my subscription

— Vardges (@_Vardges) December 2, 2018
Me finding out that @netflix is really trying to get rid of #FRIENDS next year. pic.twitter.com/sHMsdDHPXx

— Monica Reynoso (@monicareynoso_) December 3, 2018
Me trying to pretend I'm not heartbroken over Netflix getting rid of Friends. pic.twitter.com/8X381oJkJv

— Chelsey Dodd (@chelsey_re) December 3, 2018
However, it looks like it may have all just been a bunch of unagi. According to The Hollywood Reporter, the "available until" date has been removed from Friends across the platform and Netflix's chief content officer Ted Sarandos has said that it's "departure is a rumor." Although, with Warner Bros. Television and WarnerMedia, which own the rights to Friends, set to create their own streaming service in 2019, it seems likely that the series would be a part of that venture. Removing Friends from Netflix and putting it on their new streaming service would be a huge pull to get users to subscribe to the new site.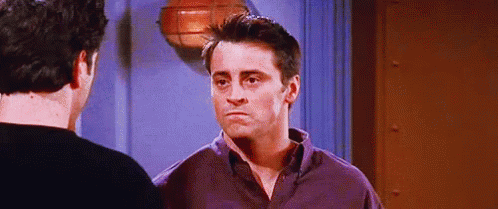 Friends has been one of Netflix's most lucrative, popular, and expensive acquisitions since it joined the Netflix catalog in 2015. Of course, the $118 million deal was worth it in the long run for the platform. It not only was a real treat for existing Friends fans, but it opened up the Emmy-award winning sitcom to a whole new generation of viewers.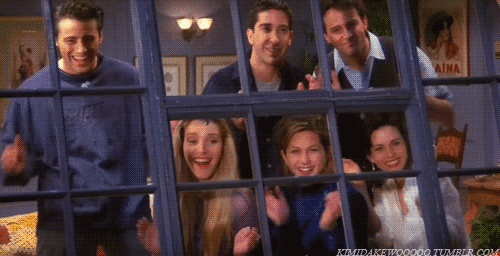 As Netflix begins to shift its focus to creating new original content, seeing fan-favorite titles leaving the service is something that subscribers should be preparing for. Just last month it was announced that Sons of Anarchy would be leaving Netflix as well, presumably heading to Disney/Fox's new streaming service. So, for now, get to binging or pony up and buy yourself the DVD boxset!
Friends ran on NBC for ten seasons, becoming one of the most favored sitcoms of all time. Throughout its ten-year journey, the series went on to receive an unbelievable 62 Emmy nominations, of which it won six. Jennifer Aniston walked away with Outstanding Lead Actress in a Comedy Series in 2002 and Lisa Kudrow won Outstanding Supporting Actress in 1998. In addition, the series took home the statue for Outstanding Comedy series in 2002.
We will keep you updated on the status of Friends when Netflix makes an official announcement!
*This post is not sponsored, but we may receive a portion of sales if you purchase anything linked in this article! Thank you for being a valued reader of Fan Fest News!
Having studied Media & Writing at James Madison University, I always knew that I wanted to do some type of creative writing, but being able to write about zombies, Starks, and superheroes on a daily basis for Fan Fest is my actual dream. While I probably shouldn't be as proud as I am to be so similar to Nick Miller, I do hope to one day write my own "Pepperwood Chronicles'.