Freeform Orders New Take on 'Party of Five' to Series
Published on February 5th, 2019 | Updated on February 5th, 2019 | By FanFest
It's official – Party of Five is returning to the small screen after nearly twenty years. Freeform has ordered its initial pilot to series for a ten-episode first season from original creators Christopher Keyser and Amy Lippman. While the premise will look familiar, the traumatic catalyst that forces five siblings to start fending for themselves in the Freeform version will be different than that of the '90s series. This new iteration will find the Acotsa children's parents being deported to Mexico as opposed to passing away, putting a timely twist on the beloved family drama.
Last year, Freeform made some casting announcements, which included 13 Reasons Why actor Brandon Larracuente playing the eldest Acosta sibling, Emilio, who has been enjoying life away from home and the freedom that came along with it. Mayans MC actress Emily Tosta will be playing Lucia, a straight-A student with lofty college ambitions who quickly becomes resistant to authority, politically radicalized and rebellious towards her sibling duties. Niko Guardado will be playing Beto Acosta, the second oldest brother of the family who steps up in the midst of turmoil with Elle Paris Legaspi stepping into the role of Valentina, the precocious and resourceful youngest sister. The fifth Acosta sibling will most likely be pretty young and therefore no formal casting has been announced yet.
The pilot episode was written by Keyser and Lippman in addition to Castle's Michal Zebede.
[row]"Twenty-five years ago, we imagined a story about five kids navigating the world after the untimely death of their parents. Today, stories of families being separated, children having to raise themselves in the wake of their parents' deportations, don't require any imagination; they are everywhere. This new iteration of Party of Five isn't a retread of the original; it's a whole new look at kids trying to parent each other in the wake of circumstances beyond their control, yet learning a similar lesson: that families persist no matter how great the obstacles," Lippman and Keyser said in a statement. [/row]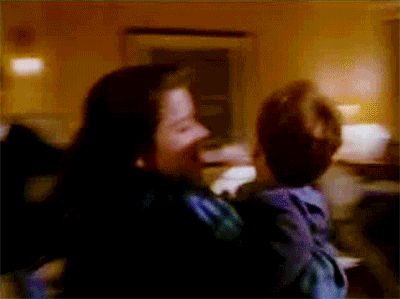 The original Party of Five was the starting point for a lot of popular Hollywood actors today including Lost's Matthew Fox, Scott Wolf, Neve Campbell, and Lacey Chabert. The series followed the Salinger siblings after their parents were killed in a drunk driving accident, leaving them to fend for themselves and figure out life together. It ran for ran for six seasons from 1994 to 2000 and won the Golden Globe for Best Television Series Drama in 1996.
Are you excited for this new twist on Party of Five? Let us know!
Having studied Media & Writing at James Madison University, I always knew that I wanted to do some type of creative writing, but being able to write about zombies, Starks, and superheroes on a daily basis for Fan Fest is my actual dream. While I probably shouldn't be as proud as I am to be so similar to Nick Miller, I do hope to one day write my own "Pepperwood Chronicles'.