For Everyone Who Fell in Love With Zach Dempsey in '13 Reasons Why'
Published on June 7th, 2018 | Updated on June 7th, 2018 | By FanFest
By now you've hopefully finished watching season 2 of 13 Reasons Why, and if you haven't please refer to the image below where I will be playing the role of Clay and you will be playing the role of Hannah.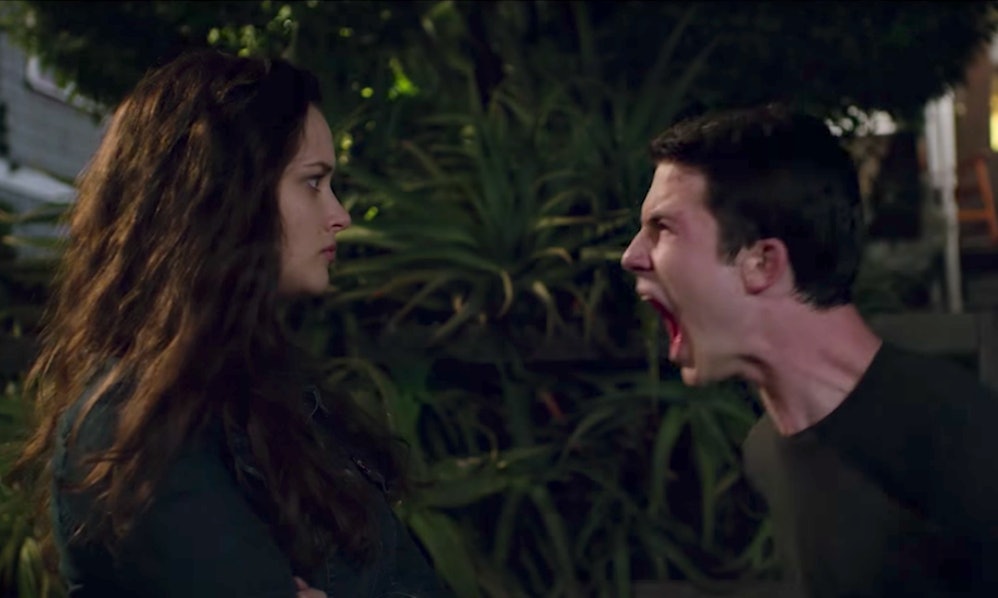 While the season was full of highs and lows, there is one high that we need to talk about…the evolution of Zach Freaking Dempsey (Ross Butler).
Before we dive into it though, let's do a quick season 1 recap. We first met Zach in the pilot when he shows up to the party with Justin. He spends a good deal of time orbiting around in Bryce and Justin's popular (and jerkish) social circle, but he comes back around later in the season after Marcus' terrible Dollar Valentine date with Hannah where he adorably tries to cheer her up. 
While often succumbing to peer pressure and wanting to keep the tapes a secret, we eventually came to find out that Zach was deeper than we all thought, admitting to Hannah that he wished he had gotten her on his Dollar Valentine survey and that he liked her. She didn't believe his intentions though and yelled at him in front of everyone, which resulted in his friends teasing him for talking to her in the first place. Humiliated, Zach gets really petty and takes all of Hannah's notes from the Brown Paper Bag Program, which could have really helped her with everything going on.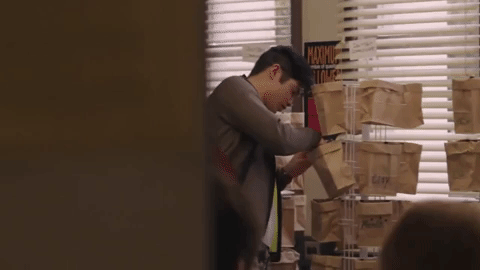 Angry, Hannah writes Zach a note that she claims on his tape he threw on the ground, although we later found out that he kept that note and always had it in his wallet. 
So, heading into season 2 I don't think anyone expected Zach's gratifying and complex character arc to be as important as it was, as well as Ross Butler's nuanced and likable performance. Let's dig in!
First, even though his feelings were hinted at in season 1, we learned that Zach and Hannah eventually embarked on a truly epic summer romance before junior year.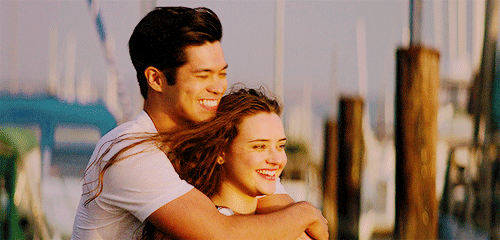 I will be the first to admit here – the timeline is confusing. Essentially their summer romance occurred after the incident with the note. Hannah chooses to not mention their relationship at all on Zach's tape in season 1.
It all started when Zach went to see a movie with some buddies and notices Hannah working there (Clay is out of town the whole summer). Zach then starts coming to more and more movies to see her until the day he finally apologizes for everything he did in season 1.
The two then had a full-on swoon-worthy relationship, which resulted in them both losing their virginities to each other. The summer they were together was also when Zach's dad passed away and he leaned on Hannah to get through it.
https://ludi-lin.tumblr.com/post/174096629191/we-really-cared-for-each-other
Even though their fling ended when Zach asked to keep things on the down low when school started back up, during his testimony, he was adamant that everyone knew their relationship was way more than physical and that they truly cared for one another. Hannah's decision to leave it off his tape also alluded to this as well.
Honestly, their romance was probably the best surprise to come out of season 2. I love Clay and Hannah's story, but there is something so special about the summer she spent with Zach. 
Zach's redemption arc didn't stop at just Hannah though. His friendship with a recovering Alex was another highlight. Despite, Alex constantly lashing out, Zach was always supportive and  often helped him with his physical therapy. 
Also we have to mention the scene where he helped him practice dancing without his cane. It was a wonderful bromance to watch and showed a much more tender side to Zach's character, especially since he never acted that way when hanging out with Bryce and Justin.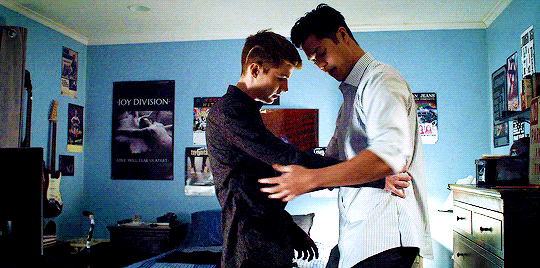 I mean, come on…he's just too presh.
https://robbieamell.tumblr.com/post/174051800879/it-was-a-group-project-i-made-the-design-clay
Romances and bromances aside, there was an even bigger story brewing for Zach throughout the season – his loyalty to Bryce. Zach's greatest struggle was finding the courage to break away from Bryce's toxic friendship, which was only made more difficult by the two both being on the baseball team and pressures from his mom. He knew that Bryce was a bad guy and tried to distance himself yet he still walked a fine line throughout the season from an outsider's perspective.
Eventually, though we learned that he had been the one giving Clay the polaroids of Bryce so that Clay could bring them all down. It was a moving moment as he admitted that he was a coward and could have done more, but at least he finally picked a side knowing that there would be  consequences from Bryce.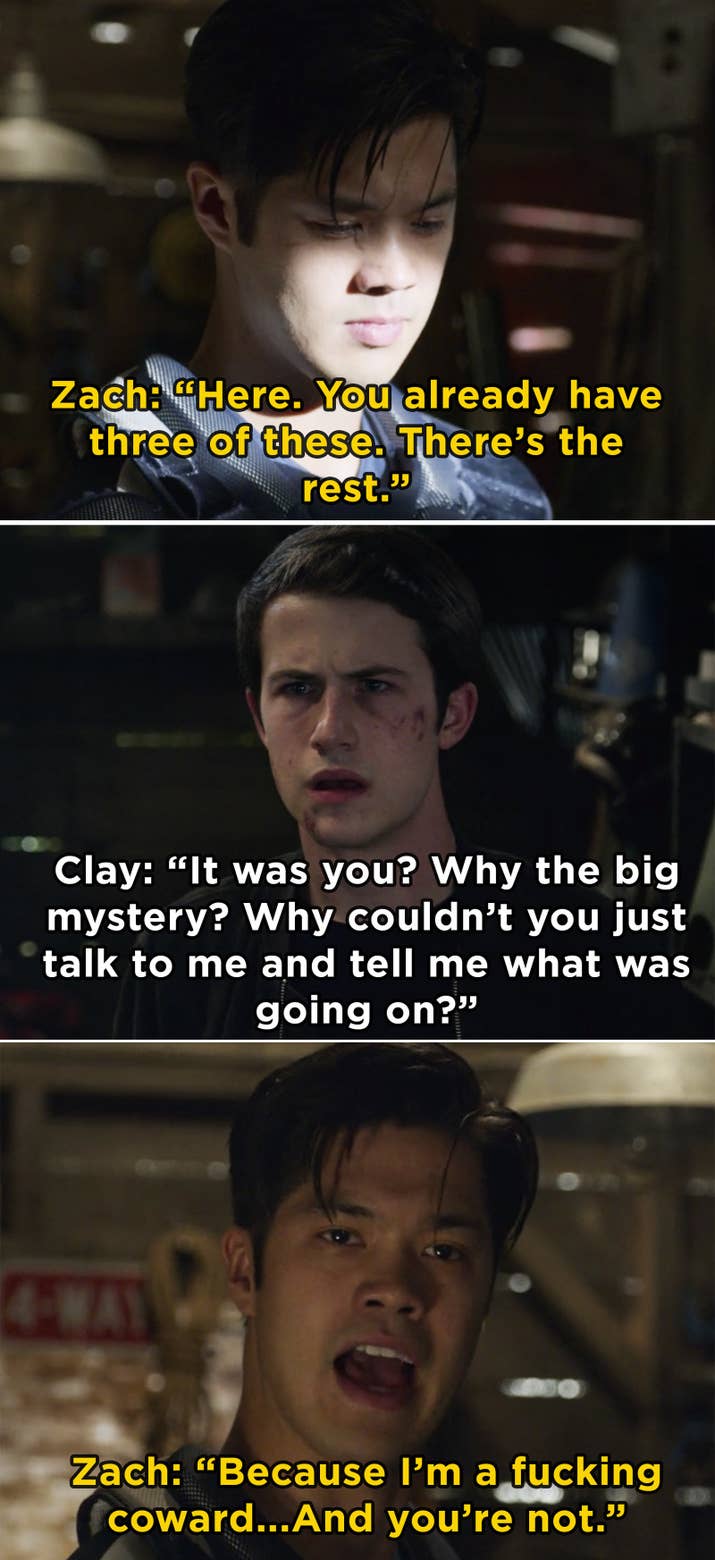 Zach Dempsey was truly a shining star throughout the season and quickly became a key player in the 13 Reasons Why universe and in the hearts of fans. To say that people are now obsessed with Zach Dempsey would be an understatement. 
zach dempsey. literal sunshine. an angel. deserved better. pic.twitter.com/a5MejEMKas

— gee 🎹 (@snatchedputh) May 20, 2018
ZACH DEMPSEY IS A PURE AND WHOLESOME SAINT #13ReasonsWhy2 pic.twitter.com/rZvGbIVtzO

— Jessica Bates (@Jbatez) May 18, 2018
This what happened to me in S2
Hannah and Zach deserved better#13ReasonsWhy2 pic.twitter.com/c80iDo8P8V

— Eva 🥀 (@xYoursKlausx) May 19, 2018
ZACH DEMPSEY DIDNT DESERVE A TAPE https://t.co/pZJY9MiLkp

— Bailey Ashley (@baileyxxashley) May 30, 2018
tbh zach dempsey & hannah bakers summer was the best thing in season 2 😔

— del (@_whitewoes) May 31, 2018
the one and only reason why u'll catch me watching 13rw season 3 is bc of Zach Dempsey and Zach Dempsey only.

— Vanessa ☾ (@VanessaLucija) June 6, 2018
Zach Dempsey could text me "wyd" at 2 AM and I'd answer by 1:58 pic.twitter.com/i9vTKbUvsT

— hope🌷 (@hopelizabeth15) June 2, 2018
If Zach isn't your favorite character from 13 reasons why then we need to have a discussion

— Erin DeSanti (@rindes18) June 2, 2018
Okay so I'm halfway through season 2 of 13 Reasons Why and here is my main thought: Zach Dempsey should never have been on the tapes in the first place and he is an angel

— Georgia 💀 (@georgiamariexo) May 18, 2018
Did you fall onto the Zach Dempsey train in season 2? Thank goodness there's going to be a season 3, right?!
Having studied Media & Writing at James Madison University, I always knew that I wanted to do some type of creative writing, but being able to write about zombies, Starks, and superheroes on a daily basis for Fan Fest is my actual dream. While I probably shouldn't be as proud as I am to be so similar to Nick Miller, I do hope to one day write my own "Pepperwood Chronicles'.