First Reviews for 'Extremely Wicked, Shockingly Evil and Vile' Say It's a "Career Best" For Zac Efron
Published on January 30th, 2019 | Updated on February 4th, 2019 | By FanFest
Since the first trailer for Zac Efron's upcoming film Extremely Wicked, Shockingly Evil and Vile dropped, there's been quite a lot of buzz surrounding it. A lot of folks felt that the trailer seemed to glamorize and humanize notorious serial killer Ted Bundy while others felt that it totally captured the "too handsome to be a killer" narrative that surrounded Bundy during his entire trial. Despite the varying views, there is one resounding opinion coming out of critics who were able to see the film at Sundance – Zac Efron is pretty darn good.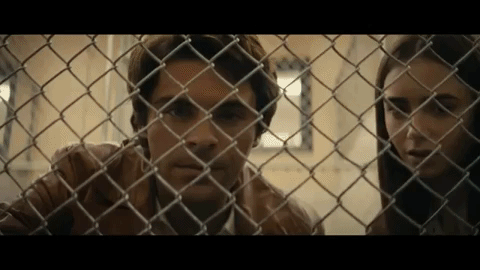 So, just how good is Efron? Here is a collection of reviews (both good and bad) pulled from some of the critics' who were able to see the film at Sundance this past weekend.
"He's [Efron] startlingly good: controlled, magnetic, audacious, committed, and eerily right. With his hair grown out into a sort of Bert Convy 'do, Efron looks the part just fine, and he uses his insidious charisma to grab us from the start." -Owen Gleiberman, Variety
"Efron is savagely convincing in the most psychologically-layered performance of his career…This is Efron's show, with all elements gravitating towards him for better or worse." -Carlos Aguilar, The Wrap
"The most shocking thing about the film is Efron's remarkably accomplished, fiercely committed performance. As Bundy, he ruthlessly weaponizes the boyish charm that's propelled much of his career, slyly convincing us of the spell he cast, not only on Liz but the many other women who were fighting his corner, sure of his innocence." -Benjamin Lee, The Guardian
"Efron is pretty pitch perfect here, delivering the best performance of his career thus far." -Adam Chitwood, Collider
"Not to say that Zac Efron was born to play Ted Bundy, but the former High School Musical teen heartthrob is more than a bit convincing as the seductive, prolific and diabolical serial killer of young women in Extremely Wicked, Shockingly Evil and Vile. -Todd McCarthy, The Hollywood Reporter
"It does the work of so many Sundance star turns, reframing an actor's profile at perhaps a crux point in their career." -Richard Lawson, Vanity Fair
"The star of the show is unquestionably Efron, who captures the charm and manipulative streak which enabled Bundy to murder over 30 women across seven states over a four-year timeframe. It's a theatrical, absorbing performance which works in part because of Efron's own cultish celebrity, but also because he manages to convey something dark and sinister lurking beneath the polished surface." -Hannah Woodhead, Little White Lies
"While the actor is a little too good-looking to be playing the character, he nails down the part in an absolutely eerie way. It's a transformative performance – Efron takes on Bundy's mannerisms perfectly, to the point where it no longer feels like we're watching Efron – we're watching Bundy resurrected from the grave. Efron has been doing good work in so-so films for a while now, but here, he gives the best performance of his career." -Chris Evangelista, SlashFilm
"Despite Efron's conviction and good looks, he gives us an inscrutable Bundy that never pulls us in." – Tim Grierson, Screen International
"A stunt casting move that somewhat works, but just doesn't always quite fit." – Rodrigo Perez, The Playlist
"If the narrative film only exists to give us the unsettling sliminess of Efron as Bundy, it won't be a total waste. But it's not much of a movie, either." -Emily Yoshina, Vulture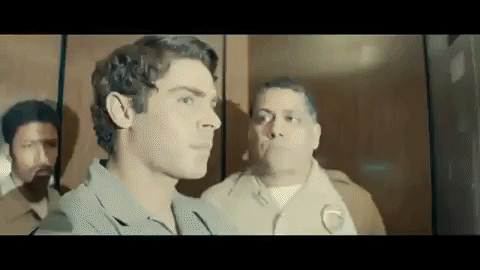 While Efron may be the lead, Extremely Wicked, Shockingly Evil and Vile is told from the perspective of Bundy's girlfriend Liz Kloepfer (Lily Collins), who was with him for years, living in constant denial of the gruesome accusations before she eventually turned him in. It was only towards the end of his trial that Bundy began speaking in detail about the heinous and grizzly crimes he committed, shocking both Kloepfer and the world.
In addition to Efron and Collins, Extremely Wicked will also star John Malkovich as Judge Edward Cowart, who presided over Bundy's highly televised murder trial in 1979, Jim Parsons as Larry Simpson -the lead prosecutor, and Maze Runner's Kaya Scodelario as Bundy's ex-wife Carole Anne Boone. It will be directed by Joe Berlinger, who also directed Netflix's latest Ted Bundy documentary.
Are you excited to see Efron's performance as Ted Bundy? The film is expected to hit theaters this year!
Having studied Media & Writing at James Madison University, I always knew that I wanted to do some type of creative writing, but being able to write about zombies, Starks, and superheroes on a daily basis for Fan Fest is my actual dream. While I probably shouldn't be as proud as I am to be so similar to Nick Miller, I do hope to one day write my own "Pepperwood Chronicles'.