First Look at Tyler Hoechlin as Superman
Published on July 28th, 2016 | Updated on July 28th, 2016 | By FanFest
First Look at Tyler Hoechlin as Superman
T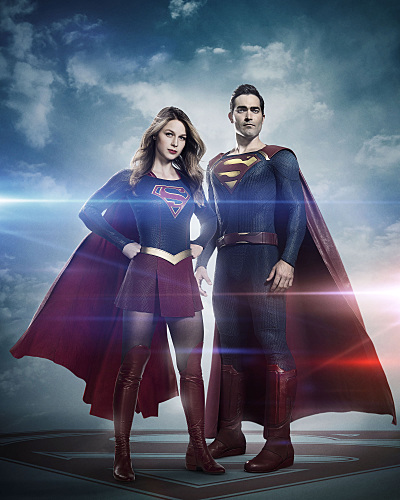 he CW released their first look at Tyler Hoechlin as Superman in the upcoming season of Supergirl.
The costume is similar to Henry Cavill's in that the red underwear is gone and it is a darker shade of blue. The costume design across all the DCTV shows has always been on point and this is no exception. I'm digging the suit and it perfectly compliments Supergirl's.
I am excited to see what's to come in the upcoming season, and hope that one more of the Supers joins this picture. I would love to see what they would do with Superboy.
Supergirl returns October 10 on The CW. You can also catch up on all of season one as The CW airs back to back episode starting August 1.
Covering superheroes, anything dark, horror, and more! Lead writer for Fan Fest