First 'Chilling Adventures of Sabrina' Clip Previews a "Familiar" Face
Published on October 11th, 2018 | Updated on October 11th, 2018 | By FanFest
We've told you time and time again that Netflix's Chilling Adventures of Sabrina was going to be dark. While the show's official trailer certainly hinted at that, a newly released clip teases even further just how spooky things are going to get in the town of Greendale come October 26th.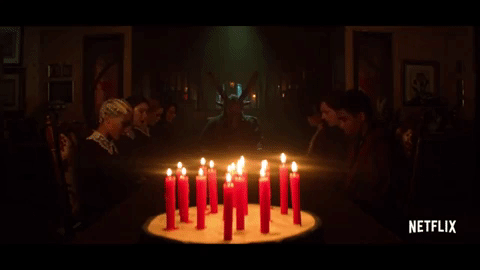 The clip finds Sabrina meeting her familiar for the first time. Fans of both the Archie Comic the series is based on and the Melissa Joan-Hart sitcom know that Salem the cat is Sabrina's familiar, but in Chilling Adventures of Sabrina, the teenage witch will meet her confidant and guide in a completely different form at first. Choosing to bypass the tradition of picking a familiar out of a book, Sabrina summons for one in the woods, which results in their first introduction below.
Sabrina sees that someone has gotten into her room and when she hears some rustling she demands whoever it is to show themselves. That's when a terrifying looking figure emerges and says "I heard you calling the woods…so I came."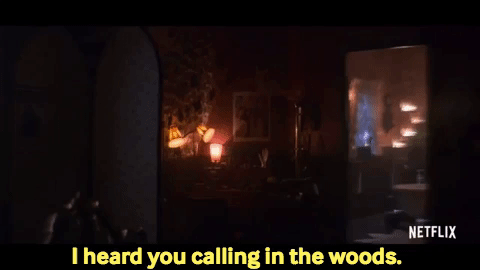 Fear not, though! The creature quickly turns into Sabrina's adorable right-hand feline before you know it!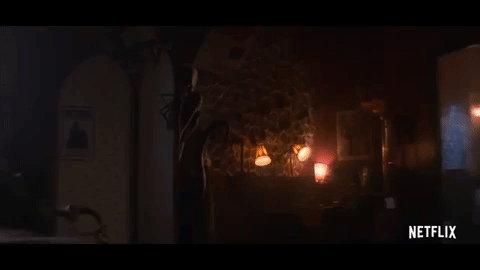 Name a more iconic duo.
Salem acts as a guide and protector for Sabrina as she enters her sixteenth year but despite the two's close bond on camera, things weren't as easy for the pair off camera.
[row]The cat is the one cast member I don't get along with," Shipka recently told Vulture.[/row]
It turns out the actress is actually allergic, a fact she learned after getting hives from picking up one of the five cats the series has on hand to play Salem.
[row]"The cats are like Bobby Draper," She joked, calling back to her days of playing Sally Draper on Mad Men when multiple actors played her younger brother. [/row]
Despite being portrayed as a talking cat with his eyes set on world domination in the Sabrina the Teenage Witch series, Salem was just an ordinary, non-speaking cat in the Netflix show's original Archie Comic source material. Over time, his comic book counterpart eventually began to evolve into a much darker version of the character, which seems fairly in line with the dark and angsty tone the upcoming Netflix adaption will have.
What do you think of the first clip of the new series? Are you ready for the show's darker and creepier vibe? Let us know!
Season one of Chilling Adventures of Sabrina will drop on Netflix on October 26th!
Having studied Media & Writing at James Madison University, I always knew that I wanted to do some type of creative writing, but being able to write about zombies, Starks, and superheroes on a daily basis for Fan Fest is my actual dream. While I probably shouldn't be as proud as I am to be so similar to Nick Miller, I do hope to one day write my own "Pepperwood Chronicles'.