Fan Fest Nashville: Stephen Amell Reveals His Favorite Olicity Scene and More!
Published on May 12th, 2018 | Updated on May 14th, 2018 | By FanFest
Heroes & Villains Fan Fest is currently taking over Nashville, TN in a fun-filled weekend where the stars of today's comic-inspired television shows & movies come together to interact with fans and give the scoop on all of our favorite pop-culture fandoms!
First up on the panel stage was Stephen Amell who has been starring as Oliver Queen on The CW's Arrow for six seasons. Oh captain, my captain!
Amell was feeling right at home on the stage as his wife Cassandra Jean joined him to serve as moderator! She kicked things off by asking him what his favorite moment has been on Arrow this season.
Who better to host his panel but @StephenAmell's beautiful wife, @CassandraPants! She kicks off his panel asking what his favorite moment has been this season on @CW_Arrow #FFNashville pic.twitter.com/eyO1HeE2df

— Fan Fest News (@FanFestNews) May 12, 2018
"My favorite moment this season was probably the crossover. Just that whole experience and getting to work with some people who I haven't worked with before…and that whole experience of people getting to watch that."
Despite the fact that his character is called the Green Arrow, that is surprisingly not actually Amell's favorite color. Listen for yourself in the clip below to see what it is!
What is Stephen's favorite color? Frozen fans will like his answer! #FFNashville#Arrowpic.twitter.com/04lNVjwYkJ

— Fan Fest News (@FanFestNews) May 12, 2018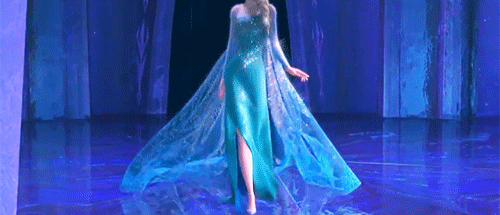 "Elsa blue…I had no choice."
When asked if he's ever borrowed anything from the Arrow set, Amell revealed that he "accidentally" brought something home from the pilot episode way back in 2012, and it's a pretty iconic swipe if you ask us.
Has Stephen ever "borrowed" anything from the #Arrow set? #FFNashvillepic.twitter.com/vzaIkjjYUR

— Fan Fest News (@FanFestNews) May 12, 2018
"…And I'll remember to bring it back any day now."
What's the key to being your best-prepared self? 8 hours of sleep, of course!
.@StephenAmell says sleep is key to being your best you! #FFNashvillepic.twitter.com/c5FCrukZeo

— Fan Fest News (@FanFestNews) May 12, 2018
"Being able to be of sound mind and body, and to be on set and to feel rested has a trickle-down effect for everything else."
Of course, it wouldn't be a Stephen Amell/Arrow panel without some Olicity chat! When asked what his favorite couple moment has been so far he took a trip down memory lane to the "will they/won't they?" days of Season 2 to the season 5 moment when Oliver asks Felicity to not go out into the field. However, there is a beautiful scene coming up in the finale that meant so much to him and to Emily Bett Rickards (Felicity) that he is really looking forward to fans seeing.
Stephen shares that his favorite Olicity moment is coming, and that it's beautiful! #FFNashville#Arrow@EmilyBett@StephenAmellpic.twitter.com/Knnj6KqHVn

— Fan Fest News (@FanFestNews) May 12, 2018
"Emily came up to me afterward and said 'if there was no other scene throughout season 6, that scene would have made it worth it.' That meant a lot to me because clearly, it meant a lot to her, so I think people will enjoy that scene."
He also reflected on the serendipitous timing that led him to become the Green Arrow.
Stephen recalls the process and timing that led him to the role of the Green #Arrow! #FFNashvillepic.twitter.com/Cjp9SQsVL4

— Fan Fest News (@FanFestNews) May 12, 2018
"I don't think you can ignore that kind of timing. I think that everything was lined up for this to be the role that really defined the first part of my career."
Never one to leave the fans without a hint as to what's to come, Amell offered some insight on what we can expect in the upcoming season 6 finale.
"It's really cool. It's unapologetic, and leaves everyone with a great deal of certainty on where each character is. But, you may not like where they are."
He also revealed that he would be making an announcement next weeks during The CW's Upfronts so keep an eye out for that!
A final highlight from Stephen's panel was when a fan approached the mic just to say "You have not failed this city!" It was just too cute not to share.
For more of our HVFF Nashville coverage head to our Twitter account for live updates and be sure to check back here throughout the weekend for all of the amazing panels and behind-the-scenes action you may have missed!
Having studied Media & Writing at James Madison University, I always knew that I wanted to do some type of creative writing, but being able to write about zombies, Starks, and superheroes on a daily basis for Fan Fest is my actual dream. While I probably shouldn't be as proud as I am to be so similar to Nick Miller, I do hope to one day write my own "Pepperwood Chronicles'.