Fan Fest '31 Days of Slashers': 5 Facts you Probably Didn't know about Chucky
Published on October 17th, 2017 | Updated on October 17th, 2017 | By FanFest
Happy October, my fellow geeklings! Now that October has finally stumbled upon us, we can officially begin our haunting season. For the month of October, we will be doing '31 Days of Slashers', which will feature facts, spotlights and even some interviews from some of our favorite iconic horror villains.
Are you ready for Halloween?! We sure are!
Today we will be covering 5 Facts You Probably Didn't know about Chucky!
1. Chucky's Name is Comprised of 3 Serial Killer Names
Chucky's full name, Charles Lee Ray, is a combination of 3 notorious serial killers: Charles Manson, Lee Harvey Oswald, and James Earl Ray.
2. He's Crashed SNL
Long before he invaded our favorite horror movies, way back in 1998, Chucky crashed Episode 449 of Saturday Night Live, where he attempted to kill newscaster Colin Quinn. It was part of a promotional tour in advance of Bride of Chucky.
3. He was played by Isaac from Children of the Corn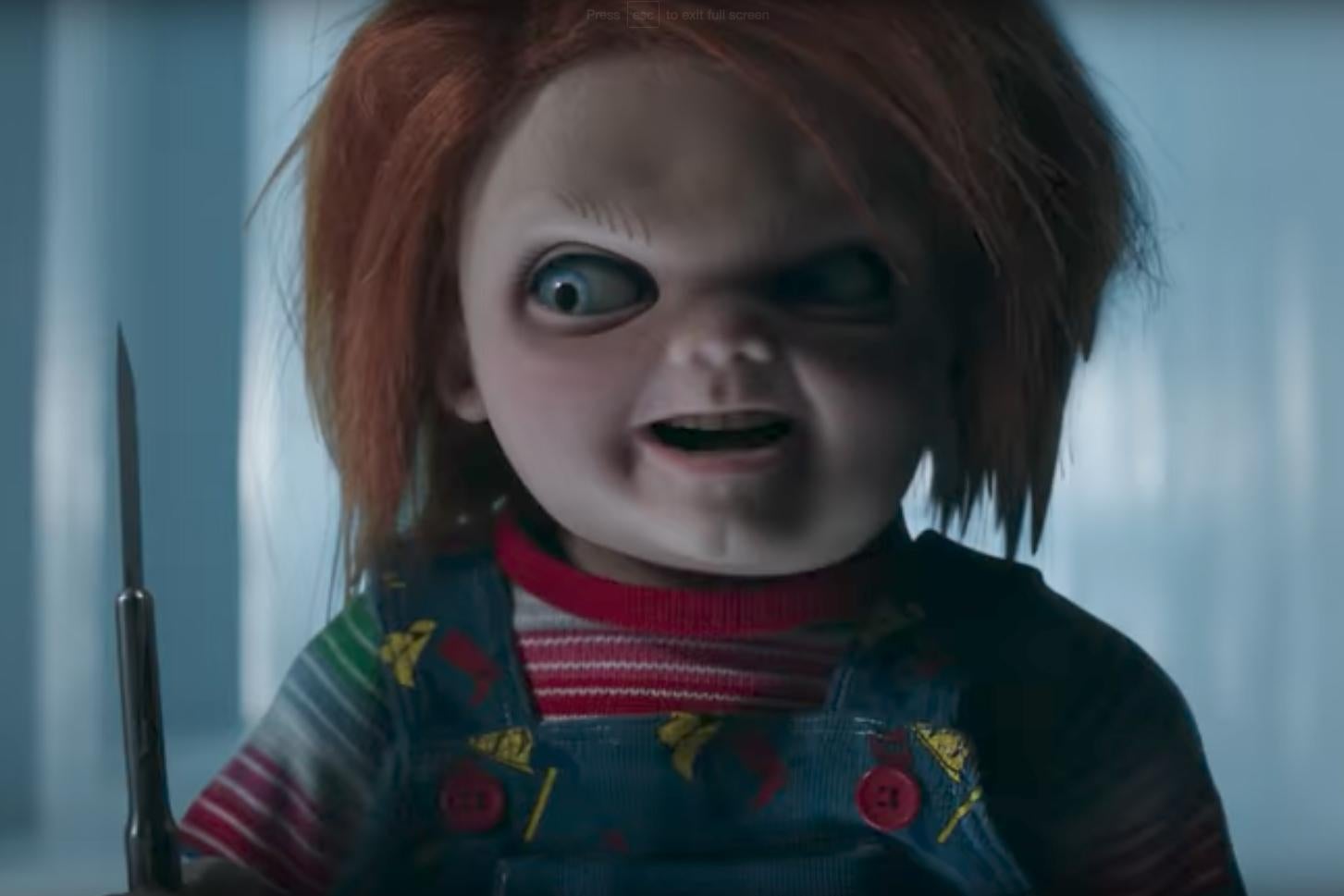 John Franklin, who played the part of Isaac in Stephen King's Children of the Corn, plays a part of Chucky in Child's Play. Whenever Chucky runs or walks, that was John Franklin. He is credited as 'Walkabout Chucky'.
4. His Theme Song was Rejected
Composer Joe Renzetti and singer/songwriter Simon Stokes got together to make a theme song for the movie, Child's Play. The theme song wound up not being used in the film, claiming it would have been way too cheesy and it didn't match what the team was looking for.
5. He's hated by Britney Spears (and Fans)

In the film The Seed of Chucky, Chucky runs a Spears look-a-like while evilly giggling 'oops I did it again'! The scene was actually cut down, only showing the Britney doppelganger for a brief few seconds. Focus Films actually released an official statement saying that the pop star wasn't actually in the film, and she was done no harm.
Sources: Horror Freak News, Bloody Disgusting News
Julia recently published her first novel, titled; Anomic. She is currently co-authoring a novel called 'Snow Falls'. She has a B.A in Communications with concentrations in Professional Writing and Public Relations. She is also in the United States Army Reserves as a Military Police Officer, and is currently in the process of going back to school for her Masters Degree in Business. When she isn't writing, she is co-owner of a film production studio called 'Valentine Productions LLC' and she frequently spends her weekends acting in films, or being a stuntwoman.