Every 'Harry Potter' Movie Will Soon Be Available to Stream on HBO
Published on November 10th, 2017 | Updated on November 10th, 2017 | By FanFest
You're not going to be needing a Freeform (but really, ABC Family) movie marathon anymore Potterheads because all eight Harry Potter films are heading to HBO Go and Now on January 1, 2018.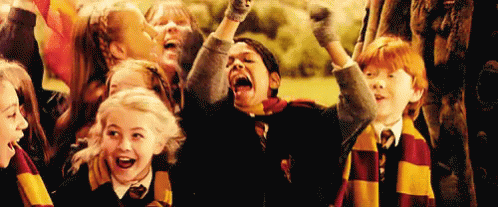 This marks the first time that the movies will be available on a major streaming service in the United States and to commemorate the occasion HBO will be having their own marathon of all eight films followed by Fantastic Beasts and Where to Find Them.
HBO is finally putting all of the Harry Potter movies on their apps n stuff on Jan 1 so don't tell me 2018 isn't about to be the best year ever.

— grash (@grashleyaint) November 10, 2017
All the Harry Potter movies are being added to HBO and it's marathon time baby! #bye pic.twitter.com/9rVgfUVWeV

— Alyssa Tigue (@AlysTigue) November 10, 2017
All 8 movies coming to HBO on 01/01/18! I may never leave my house again!!!!#HarryPotter #HBO… https://t.co/TdAOD2wAf7

— Jack Wineman Salseda (@HowardSternJnky) November 10, 2017
After a shift in the basic cable rights, the Potter films will be moving from Disney to NBCUniversal, which will begin airing the films on SyFy and USA network in 2018 as well. The move makes logical sense seeing as the Harry Potter franchise belongs to Warner Bros. and both HBO and Warner Bros. are owned by Time Warner Cable.
So, you will have to update all your looming New Years resolutions to start on January 2nd because New Years Day officially needs to be spent at Hogwarts!
Related:
Portkey Games is Launching a 'Harry Potter' Mobile Game in 2018
Read J.K. Rowling's Original Pitch for 'Harry Potter' that 12 Publishers Turned Down
'Harry Potter' Film Memorabilia to be Sold at Auction
Having studied Media & Writing at James Madison University, I always knew that I wanted to do some type of creative writing, but being able to write about zombies, Starks, and superheroes on a daily basis for Fan Fest is my actual dream. While I probably shouldn't be as proud as I am to be so similar to Nick Miller, I do hope to one day write my own "Pepperwood Chronicles'.