Evan Peters Confirmed for 'Dark Phoenix'
Published on June 30th, 2017 | Updated on June 30th, 2017 | By FanFest
Guess who's back? Back again?
Yes, it's true: The Hollywood Reporter has confirmed that Evan Peters is joining the cast of X-Men: Dark Phoenix as our favorite Marvel speedster, Quicksilver! Peters first joined the franchise in 2014's X-Men: Days of Future Past, followed by last year's X-Men: Apocalypse, and needless to say he stole the show on both occasions.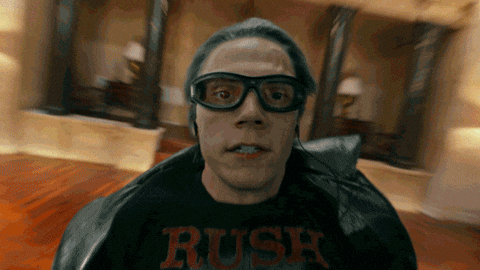 The film has also added Lamar Johnson, one of the stars of BAFTA Award-winning series The Next Step in an as of yet unnamed role. Along with Peters and Johnson, the Dark Phoenix cast includes Sophie Turner, Alexandra Shipp, Tye Sheridan, Kodi Smit-McPhee, Jennifer Lawrence, Nicholas Hoult, James McAvoy, and Michael Fassbender. It's set to start production this week with a November 2nd, 2018 release date.
Are you excited for Evan Peters return in Dark Phoenix?
When she is not
studying to receive her B.A. in
Communications, Jessenika loves to spend her
free time going to the movies, tweeting, and reading all the
latest fandom news
on her timeline. She hopes to one day become an entertainment journalist so that
she
may meet and/or interview her favorite celebrities.