Did You Catch This Musical Easter Egg in Rick's Last 'Walking Dead' Episode?
Published on November 6th, 2018 | Updated on November 6th, 2018 | By FanFest
When it comes to Rick Grimes' final episode of The Walking Dead, which aired this past Sunday on AMC, there were so many callbacks and Easter Eggs from his nine-season run scattered throughout that it was almost impossible to keep up.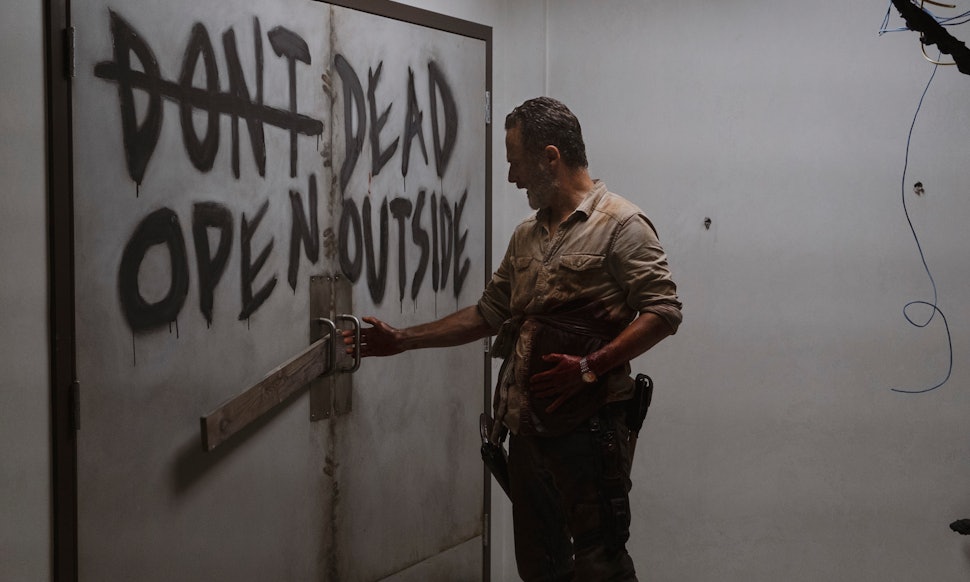 While we loved Shane, Hershel, Sasha, and Rick's roaming through the hospital moments as much as the next person – there was one Easter Egg that brought us way back to that iconic Halloween in 2008 when the pilot episode aired and we got this fantastic shot: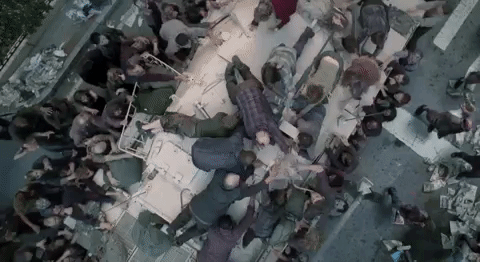 When Rick opens his eyes on the helicopter with Ann/Jadis, "Space Junk" by Wang Chung begins to play. You may or may not remember, but this is the exact same song that played right after Glenn radioed into the tank Rick was trapped in at the end of the pilot. We've added both of the YouTube clips below (FYI – they're set to play right when the song starts) in case you wanted to hear for yourself!
Season 1:
Season 9:
The Walking Dead's decision to reuse "Space Junk" was a fantastic tribute for Rick's goodbye for a couple of reasons. Not only did it allow his final moments from the show's beginning to come full circle with his final moments on the series, but the story that's taking place is almost the exact same. In season 1, Rick was in a pretty dire situation until Glenn came on that radio and saved him. By doing so, Rick's life was able to continue and he would soon embark on an entirely new journey in a brand new world.
In the final scene of "What Comes After", Rick is once again in a pretty dire situation on the verge of death. Then Anne/Jadis decides to use her radio to save him, much like Glenn did. Her decision to save Rick's life means that he's starting all over again, embarking on an entirely new journey in a brand new world as Andrew Lincoln boards his AMC film trilogy.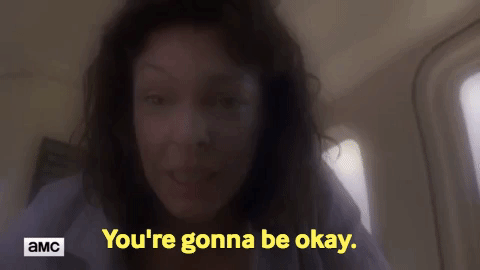 Pretty poetic, huh?
If the bop is totally stuck in your head now, you can listen to on Spotify below!
Did you catch the "Space Junk" reference? What was your favorite callback from the episode? The Walking Dead returns on AMC this Sunday at 9/8c! 
Having studied Media & Writing at James Madison University, I always knew that I wanted to do some type of creative writing, but being able to write about zombies, Starks, and superheroes on a daily basis for Fan Fest is my actual dream. While I probably shouldn't be as proud as I am to be so similar to Nick Miller, I do hope to one day write my own "Pepperwood Chronicles'.