December is the Official Month of 'Walking Dead' Birthdays!
Published on December 21st, 2018 | Updated on December 21st, 2018 | By FanFest
Yes, yes, Christmas may be right around the corner, but it's going to have to step aside for just a minute so that we can celebrate some Walking Dead birthdays! Check out all the Walking Dead alums celebrating another year this month below.
🎈December 12 – Michael Traynor🎈
Walking Dead fans will surely remember Michael Traynor as the one who was essentially to blame for Glenn's Dumpster-gate, however, since his days on The Walking Dead, he has appeared on series such as Ten Days in the Valley, The Fosters, and the Logan Paul thriller The Thinning. Traynor is also a staple at Walker Stalker Conventions where has hosted parties such as "Outbreak in Orlando".
🎂December 16 – Xander Berkeley🎂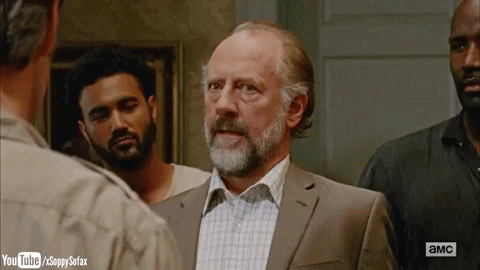 Whether you loved, hated or simply tolerated Gregory on The Walking Dead, I think we can all agree that Xander Berkeley played the weasely character perfectly throughout his four-season run. Berkeley's career has lasted well over 35 years where he has appeared in films such as Terminator 2: Judgement Day, A Few Good Men, Apollo 13, and Air Force One. He also has a quite impressive small screen roster with recurring roles on Nikita, 24, CSI, Being Human, and The Mentalist. Most recently he appeared in an episode of Supergirl on The CW.
🎈December 17 – Laurie Holden and Emma Bell🎈
It's perfect that Laurie Holden and Emma Bell share the same birthday seeing as they played sisters on The Walking Dead. They may have both been gone for quite some time, but the two ladies are still making waves in Hollywood.
Bell went on to have a recurring role in seasons 2 and 3 of TNT's Dallas as well as guest-starring roles in Rizzoli & Isles, American Horror Story, Kevin (Probably) Saves the World, and Designated Survivor. Holden recently joined the cast of Fox's upcoming legal series Proven Innocent alongside Rachelle Lefevre and Kelsey Grammar and is fresh off a recurring role on the Emmy-award winning series The Americans. Last year, she starred in IFC Films' Pyewacket and is soon set to lend her voice to the upcoming animated film Arctic Justice alongside James Franco, Jeremy Renner, and Alec Baldwin.
🎂December 21 – Steven Yeun and Tom Payne🎂
Also sharing a birthday is Steven Yeun, who played Glenn from seasons 1-7, and Tom Payne who joined The Walking Dead in season six and was, unfortunately, killed in the most recent midseason finale.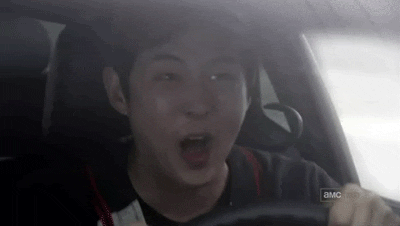 Since wrapping The Walking Dead, Yeun has been quite busy. He starred in the critically raved about Netflix film Okja and has continued to lend his voice to series such as Robot Chicken and Voltron. He also voice-starred in 2017's The Star. Yeun is currently in theaters in the film Burning, which has been receiving a lot of love at film festivals and is set to appear in Jordan Peele's upcoming Twilight Zone series.
Payne may have recently closed his Walking Dead chapter, but he recently started a new one as he and his longtime girlfriend Jennifer Akerman got engaged! Before joining the zombie drama, Payne had appeared in seasons 2 and 3 of Waterloo Road. Other credits include Inheritance, My Funny Valentine, The Task, The Physician, Winter, and Mindgamers. We can't wait to see what he does next!
🎈December 27 – Tovah Feldshuh🎈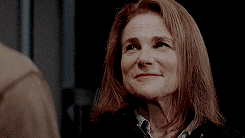 Fans will remember Tovah Feldshuh as Deanna Monroe, the leader of Alexandria before one Rick Grimes came to town. While she always wanted what was best for the community, the loss of her husband and sons proved to be too much for her to handle, which led to her untimely death. After departing the zombie series, Feldshuh found her way to a much lighter show with The CW's Crazy Ex-Girlfriend where she has guest-starred throughout the show's four seasons. Other credits for her include Flesh and Bone, Blue Bloods, Covert Affairs, and Law & Order.
🎂December 29 – Michael Cudlitz🎂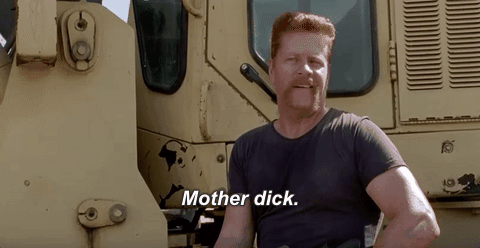 Happy (early) Birthday to the Cudlitz! After playing the King of one-liners, Abraham Ford, on The Walking Dead for four seasons until his unfortunate death at the hands of Negan, Michael Cudlitz has continued to find much success. He recently returned to The Walking Dead to direct an episode of season nine and is currently starring on ABC's comedy The Kids are Alright. Prior to that, Cudlitz was best known for his role on TNT's police drama Southland. Over the years, Cudlitz has also appeared on Ballers, House of Lies, Kings of Con, Young Sheldon, and has voiced multiple Call of Duty video games.
Happy Birthday to all of our Walking Dead December birthdays!!
Having studied Media & Writing at James Madison University, I always knew that I wanted to do some type of creative writing, but being able to write about zombies, Starks, and superheroes on a daily basis for Fan Fest is my actual dream. While I probably shouldn't be as proud as I am to be so similar to Nick Miller, I do hope to one day write my own "Pepperwood Chronicles'.