Here Are the DC Comics Movies That Are Happening
Published on September 20th, 2018 | Updated on September 20th, 2018 | By FanFest
Some might say that DC Comics and Warner Bros. is a hot mess right now, but there are a lot of movies that we can be very excited about that are going in production pretty soon. Or, some of them even already started the production, which is a fantastic step forward. It's also good to remember that DC Comics and Warner Bros. began a new extended universe, which they are naming DC Dark or the DC Extended Universe. Here they are greenlighting more movies with a smaller budget, where the directors have more creative freedom for the film. In my opinion, this could make the DC Universe, if done correctly.
First, let's start with the movies that will be out in the theaters pretty soon.
1. Aquaman
This movie is no secret, and we've been waiting from 2017 to see something about this movie. The amount of special effects that are going into this movie sure takes a lot of time to perfect it. At San Diego Comic-Con, we got our first look at the film, and a lot of fans were pleasantly surprised. The movie will come out on December 21 of this year. Not long to go!
2. Shazam! 
Shazam is for me, and for many others, one of the movies I'm desperately looking forward too. He hasn't been on screen since the 40s, even though he has been around just as long as the legendary pair Batman and Superman. Zachary Levi will bring Captain Marvel a.k.a. Shazam to life on the screen on April 4, 2019.
3. Wonder Woman 1984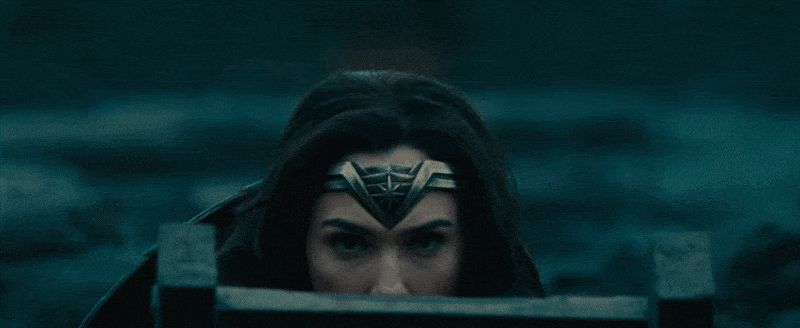 After its success of the first movie, Gal Gadot and Patty Jenkins are returning for a second round. Wonder Woman 1984 will return Diana Prince and, in some way Steve Trevor (Chris Pine) in the 80s. The storyline is still under wraps, we didn't even get a trailer yet at SDCC, but we do know that our favorite heroine is going up against Cheetah (Kristin Wiig). Wonder Woman 1984 will hit the theaters on November 1, 2019.
4. Joker
The production of Joker recently started, and also for this movie, not a lot is known about the plot. We do know that we have a fantastic cast that was recently announced by Warner Bros. in a press release. The origin movie is rumored to follow the storyline of  Alan Moore's The Killing Joke.  Joker will hit the theaters on October 4, 2019.
The following movies are the ones we don't know a lot about them. We aren't even sure if they're EVER going to to get greenlit and if they are going to ever get to the production stages.
5. Birds Of Prey
This movie had a lot of talks already. It has a script, and it has a synopsis, which makes us think that they're going through with it, especially because they added the villain Black Mask to the list of characters to join the film. Many sources report that productions will start at the beginning of 2019. We've seen it before, and we'll have to wait patiently to get the right information. I hope they'll go through with this movie; we need a girl gang movie!
6. Black Adam
We previously already mentioned that Black Adam is just way too awesome, and has an intriguing storyline. We're still hoping on a post-credit scene where Black Adam appears. Dwayne Johnson was announced as Black Adam YEARS ago. Now that we're getting a Shazam, I feel like they're putting more effort in making a full Black Adam movie.
7.  Blackhawk
Not a lot of information is out about this World War II hero movie, and we'll probably have to wait another few months to see what this movie will bring us. There is no release date announced for this movie. The director, however, will be none other than Steven Spielberg. That's right; he'll be partnering up with Amblin Entertainment. He's also bringing David Koepp to write the script for the movie. Sadly, that's all we know. For now.
8. Suicide Squad 2
The first Suicide Squad film was for many a hot mess; a lot could have been done better for the movie. All in all, it wasn't the worst movie, they just cut away way too many scenes that we needed in the storyline. Although many felt like everything could go better, a lot also liked this movie, and it was pretty much a success in the box office. Because of this, Warner Bros. is pushing the second Suicide Squad movie forward. Sadly, we still didn't get any details about the second movie.
9. The rest
This part of the list is for the films that had a lot of rumors, but DC and Warner slowly pushed them backward. Like the Nightwing movie, that one is reported to be pushed back for five years, which is sad, I know many fans that would have loved to see a Nightwing movie. I can understand it though; there is no lead in the DCU to have a Nightwing right now. Why don't they make one in the DC Dark/ Extended Universe?
As part of the DCU, we still have The Flash, Cyborg, Deathstroke, and The Batman. These movies had a lot of rumors in the beginning, but they slowly disappeared. We only know that The Batman movie's production is pushed back towards the summer of 2019. Honestly, we don't know what's happening to the DCU, and what's going to get a green light in the end. It's going to be a waiting game.
It's an incredible list of movies that are happening according to DC Comics and Warner Bros. Please, do know that DC Comics and or Warner Bros. can always stop something going further than the writing stages. Movies like The Batman, Deathstroke, Cyborg, and Flashpoint are on hold, and I think they will only go through with it if they have a solid plan to put these movies out.
What do you think about the movies DC Comics and Warner Bros. are planning on making? Is there a movie you're looking forward to the most? Let us know in the comments below.
Currently graduated with a B.A.
in music management. When she was a child you
would always see her with a piece of paper and a pencil,
drawing or writing the pages away. A daydreamer.