Danai Gurira's Audition for 'The Walking Dead' Almost Didn't Happen!
Published on June 28th, 2018 | Updated on June 29th, 2018 | By FanFest
I think we can all admit that seasons one and two of The Walking Dead were fantastic. They introduced us to some phenomenal characters and a world that was unlike anything we'd seen on television. They also gave us the early years Daryl Dixon, which were a true sight to see.
We're not here to talk about seasons one and two though. We're here to talk about season three, more specifically the season when we were introduced to the badass katana-wielding Michonne, otherwise known as the true queen of the apocalypse.
As we all know, Michonne is played by the insanely talented Danai Gurira, who casually spends her free time starting nonprofits, advocating for women and young girls, oh, and also kicking more ass on the big screen in Black Panther. In short, we do not deserve her.
Danai recently sat down to discuss her career on the new PBS profile series Breaking Big where she revealed some news about her journey to becoming Michonne that truly had me shook.
[row]"When it came [the role of Michonne], it became the role that I really felt called to, but a year before, I had a TV job being offered to me that wasn't where my heart was. If I had taken it, I never would have been available to audition for Michonne."[/row]
I'm sorry, what?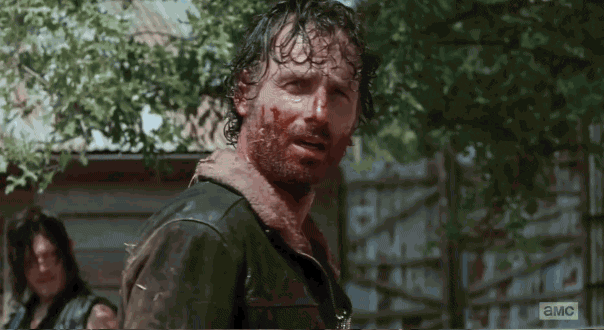 Let's digest that. The year is sometime around 2011 and Danai Gurira is a relatively unknown actress with few acting credits to her name. She's offered a job to be on a television series and turns it down because she didn't feel it was right in her heart. Then a year later she was able to audition for the role of Michonne and the television world instantly became a better and brighter place. This is a genuine, real-life example of fate at work and we are truly blessed.
Gurira didn't stop there though. She went on to explain just how moved she was by Michonne's character and the similarities she shared with the Liberian women Gurira had researched while writing her Tony Award-nominated play Eclipsed, which told the story of five women during the Liberian civil war.
"When I watched it and read the graphic novel and started to research Michonne, she felt like one of the women I'd researched during my time creating Eclipsed and it felt like what I researched when I was looking at Libera."

Eclipsed on Broadway

"She felt like a woman of war, who like some women in the Liberian war, turned themselves into their own weapon, into their own army, and found a whole different kind of strength in themselves, as a result."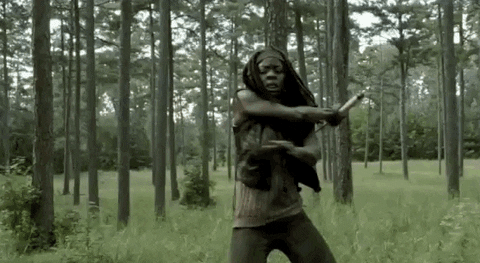 We can't even imagine The Walking Dead without Danai and can't thank her beautiful soul enough for following her heart and turning down whatever that role was so that she could fulfill her true destiny as Michonne. Check out the full clip below and be sure to tune into Danai's full Breaking Big episode on PBS this Friday (6/29).
Having studied Media & Writing at James Madison University, I always knew that I wanted to do some type of creative writing, but being able to write about zombies, Starks, and superheroes on a daily basis for Fan Fest is my actual dream. While I probably shouldn't be as proud as I am to be so similar to Nick Miller, I do hope to one day write my own "Pepperwood Chronicles'.