Dan Fogelman Drops Three Hints About the Upcoming 'This Is Us' Episodes
Published on February 25th, 2018 | Updated on February 25th, 2018 | By FanFest
As the Olympics come to a close, it's time to start preparing for the return of everyone's favorite tear-jerking family – the Pearson's! With This Is Us returning this week to finish the final three episodes of its incredible sophomore season, creator Dan Fogelman spoke with EW about some of the things that fans can expect in the coming weeks.
"We have three episodes left in the season, and we wanted to show a bunch of things. We wanted to live in a regular episode of the series and show you, 'Here's how the show could exist as it did before and be really fulfilling — hopefully also have some lightness and some fun.' We feel like fans almost deserve a break, because it's been really heavy."
He also dropped three hints for us all to mull over until Tuesday. Check them out below!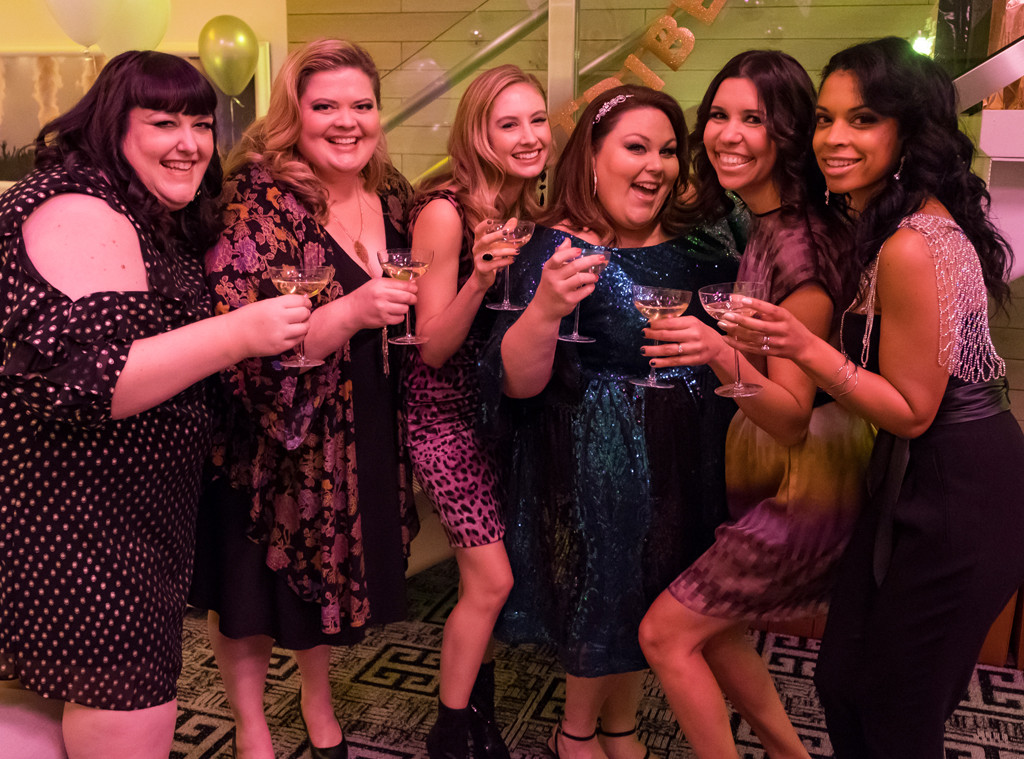 Giving Us More to the Story:
Remember when This Is Us featured a whole episode on Dr. K and the fireman who found baby Randall? Well, get ready for another one because the following installment will be "one of our special episodes" that highlights a character that "we really don't know that well," according to Fogelman. Just how that episode helped shine a light on the side characters that played pivotal roles in the Pearson's story, this one will focus on Deja (Lyric Ross), Randall and Beth's foster daughter who came back at the end of "The Car."
Will we see Kate's wedding?
The season 1 finale found a struggling Jack and Rebecca deciding to take some time apart, so what can we expect from the season 2 finale? "Ultimately, we're culminating at a big, moving family event," says Fogelman, "which would presumably be Kate's wedding." We know that things are coming together for Kate and Toby, who will be celebrating their bachelor and bachelorette parties in Vegas this week, so the wedding isn't too far off. Of course, on This Is Us, the word "presumably" could mean so many things. Kate and Toby deserve a happy wedding day so they better get it!
Jack Isn't Going Anywhere:
After the reveal of Jack's fate, a lot of fans figured that after learning about his death the character wouldn't really need to be around as much. In reality, it's quite the opposite actually. There's still so much we have to learn about Jack and the show is absolutely going to dig into his past in the coming episodes and seasons. "In many ways, Jack might be the character we still have the most to learn about, because he's kept so many secrets in this period before we've really known him," Fogelman told EW. In the latest promo we saw a quick glimpse of Jack in Vietnam, and with the story of his brother still remaining a glaring mystery, Fogelman can confirm that "Vietnam is going to be a big part of where we're heading."
This Is Us returns this Tuesday at 9:00 pm EST on NBC!
Related:
'This Is Us' Is Back and Heading To "Vegas, Baby!"
Sterling K. Brown is Hosting 'SNL' So We May Finally Get a 'This Is Us' Parody
'This Is Us' Recap "The Car" (aka The One Where a Jeep Made You Cry)
'This Is Us' Recap "Super Bowl Sunday" (Otherwise Known as The Super Bawl)
Having studied Media & Writing at James Madison University, I always knew that I wanted to do some type of creative writing, but being able to write about zombies, Starks, and superheroes on a daily basis for Fan Fest is my actual dream. While I probably shouldn't be as proud as I am to be so similar to Nick Miller, I do hope to one day write my own "Pepperwood Chronicles'.