Damon Wayans to Exit 'Lethal Weapon' After Season 3
Published on October 3rd, 2018 | Updated on October 3rd, 2018 | By FanFest
Just when things looked like they were starting to level out, another shake-up is looming over Lethal Weapon. The series has just begun its third season, the first to air after Clayne Crawford's firing and Seann William Scott's debut, is going to be losing series star Damon Wayans after it's thirteen episode run.
[row]"I'm going to be quitting the show in December after we finish the initial 13," Wayans said in a video interview with Eurweb.com. "So I really don't know what they're planning, but that's what I'm planning. I'm a 58-year-old diabetic and I'm working 16-hour days."[/row]
Wayans has been playing veteran detective and family man Roger Murtagh since the show's premiere in 2016.
[row] "I'm done. Like Murtaugh said, I'm too old for this."[/row]
You can check out the interview below!
The news will certainly come as a shock to fans who were just getting used to a new face on the series. Back in May, Fox announced that they would not be renewing Clayne Crawford's contract after he had exhibited "a pattern of toxic behavior on the set," according to EW. Crawford had starred on the series as Martin Riggs since the pilot and did issue an apology statement, but it was too little, too late as Fox had already settled on Scott. So, now that the show's other original star will be leaving, fans are surely going to have a hard time adjusting should Fox choose to order more episodes for season three or renew it for a fourth season.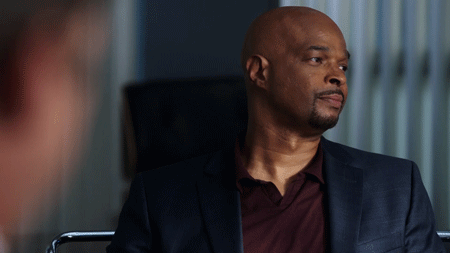 Wayans may not want to continue his residency on the Fox drama but he is already planning the next chapter of career, which is to head back to his stand-up comedy roots.
[row]"I'm going to return to the stage and try to find my smile again."[/row]
What do you think about Wayans departure? Do you think that Lethal Weapon has a future once he exits? Let us know!
Leathal Weapon is currently airing its third season on Fox Tuesdays at 9/8c!
Having studied Media & Writing at James Madison University, I always knew that I wanted to do some type of creative writing, but being able to write about zombies, Starks, and superheroes on a daily basis for Fan Fest is my actual dream. While I probably shouldn't be as proud as I am to be so similar to Nick Miller, I do hope to one day write my own "Pepperwood Chronicles'.