Clayne Crawford Will Appear in 'Lethal Weapon' Season 3 Premiere
Published on September 6th, 2018 | Updated on September 6th, 2018 | By FanFest
Clayne Crawford may not be returning for season 3 of Lethal Weapons, but FOX is making sure that fans will get some closure when it comes to Martin Riggs. Fans will recall that the season 2 finale found Riggs being shot by his half-brother, giving the series an easy way to write his character out. Well, thanks to some leftover season 2 footage fans will able to see that "Riggs is bleeding and dying in the cemetery," according to Executive Producer Matt Miller.
While it's not the most pleasant of goodbyes, having the opportunity to see his story come to a close will hopefully sit well with fans. Riggs' story won't move past that cemetery though. There won't be any goodbyes or a funeral. Instead, the series will jump forward six months where Roger is "in a bit of a rut" and investigating Riggs' shooting. This leads him to cross paths with Wesley Cole [new series regular Seann William Scott] who is moving back to LA after nearly a decade to be closer to his daughter and ex-girlfriend. Psych's Maggie Lawson will be joining the series as well, playing Wesley's ex Natalie Flynn.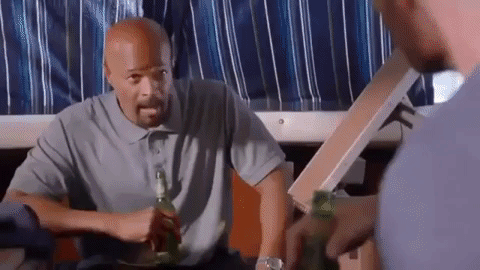 Back in May, Fox announced that they would not be renewing Clayne Crawford's contract after he had exhibited "a pattern of toxic behavior on the set," according to EW. Crawford had starred on the series as Martin Riggs since the show's premiere in 2016 and did issue an apology statement, but Fox had already settled on Scott.
[row]"Seann is a fantastic addition to this already amazing cast. Lethal Weapon is packed with action, drama and pure fun and we can't wait to see Damon and Seann together on screen. Matt Miller, his incredible team and everyone at Warner Bros. have been tremendous partners, and we're thrilled to bring this show back for another season," Fox entertainment president Michael Thorn said in a statement.[/row]
What are your thoughts on Riggs making a final appearance in the season 3 premiere? Are you still planning on watching the show? Let us know!
Season 3 of Lethal Weapon premieres on September 25th on Fox!
Having studied Media & Writing at James Madison University, I always knew that I wanted to do some type of creative writing, but being able to write about zombies, Starks, and superheroes on a daily basis for Fan Fest is my actual dream. While I probably shouldn't be as proud as I am to be so similar to Nick Miller, I do hope to one day write my own "Pepperwood Chronicles'.