Chris Evans Served Chris Pratt a Perfect Birthday Burn
Published on June 22nd, 2018 | Updated on June 22nd, 2018 | By FanFest
While Captain America is all seriousness and brooding in the MCU, Chris Evans would never let an opportunity to troll one of his co-stars pass him by.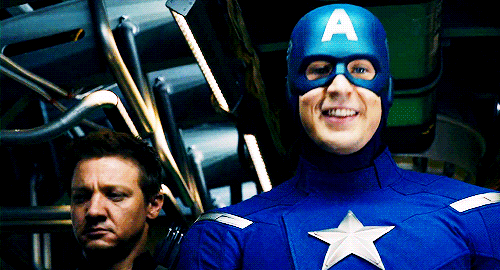 Well, the perfect moment popped up on Thursday, which happened to be on one Chris Pratt's birthday while, Evans and his dog Dodger were out on the town. Check out his birthday post below!
Happy birthday @prattprattpratt from me and this giver of zero f*cks. We hope you're getting showered with affection today. pic.twitter.com/irSSeVfA09

— Chris Evans (@ChrisEvans) June 21, 2018
For those who have been living under a Marvel rock these past 10 years, Star-Lord is the Guardians of the Galaxy character Pratt plays in the MCU. The two actors recently appeared in Avengers: Infinity War together. So, it seems Dodger found a rather convenient place to do his business and Evans managed to find the perfect caption to go along with it.
Happy birthday @prattprattpratt from me and this giver of zero f*cks. We hope you're getting showered with affection today.
The two have always had a fun friendship over social media throughout the years. Last year, Pratt tweeted out this quiz result that he had received for which famous Chris he was – he captioned it "Dude, I suck at quizzes."
Dude I suck at quizzes pic.twitter.com/9n2P2ayIH8

— chris pratt (@prattprattpratt) September 25, 2017
Evans, of course, hit him back with a quippy retort.
What do you mean? You aced it. https://t.co/wWPPUgaKwK

— Chris Evans (@ChrisEvans) September 25, 2017
The pair also reached a new level of cyber-friendship when Evans' favorite football team, the New England Patriots, and Pratt's favorite team, the Seattle Seahawks, played each other in the 2015 Super Bowl. The two made a bet on Twitter that whoever's team lost would visit a Children's Hospital in the winning city, dressed as their respective Marvel character.
The Patriot's ended up taking the win and Pratt held up his end of the bargain and visited a Boston Children's hospital dressed as Star- Lord, and being that Chris Evans basically IS Captain America in real life, he also visited a children's hospital in Seattle.
https://www.facebook.com/PrattPrattPratt/posts/922199474478549
While Chris Pratt has yet to respond online to Evans' post we wouldn't be surprised if some snarky reply is coming soon. The two will team up once again on the big screen for Avengers 4 next year! Happy Birthday, Chris Pratt!
Having studied Media & Writing at James Madison University, I always knew that I wanted to do some type of creative writing, but being able to write about zombies, Starks, and superheroes on a daily basis for Fan Fest is my actual dream. While I probably shouldn't be as proud as I am to be so similar to Nick Miller, I do hope to one day write my own "Pepperwood Chronicles'.