Celebrate Thanksgiving With a Cup of Coffee and UPtv's 'Gilmore Girls' Marathon
Published on October 3rd, 2018 | Updated on October 3rd, 2018 | By FanFest
Is there any better TV town to spend Autumn in than Stars Hollow with the Gilmore Girls? The answer is no and this year, thanks to UPtv, we get to spend a whole week there during Thanksgiving when the network once again airs their GilMore the Merrier Marathon!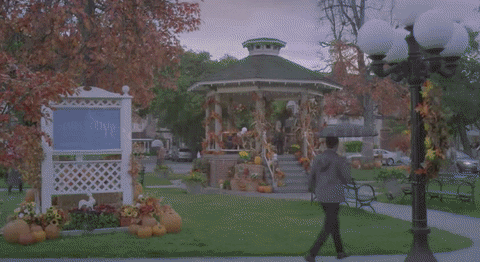 Staring on Monday, Nov. 19 at 3 p.m., Gilmore Girls fans can sit down on their couches with ample amounts of unhealthy takeout and junk food to watch Lorelai and Rory Gilmore learn lessons of love, friendship and family all while talking a mile a minute for 24 hours a day and 153 hours straight! The marathon will conclude on Sunday, Nov. 25 at midnight.
Even better? Stars Hollows' very own Luke Danes will be hosting the event! Scott Patterson, who played everyone's favorite hat and flannel-wearing diner owner, will lead viewers through days of trivia questions, watch & win contests, and of course, lots of coffee!
Created by Amy Sherman Palladino, Gilmore Girls became a beloved heartwarming dramedy throughout its eight-season run on the WB/CW. It starred the brilliant Lauren Graham as Lorelai Gilmore, a single mother doing her best to raise her teenage daughter Rory (Alexis Bledel) amongst the backdrop of a small and quirky Connecticut town. It was praised by critics for its sharp and witty dialogue and overall charm.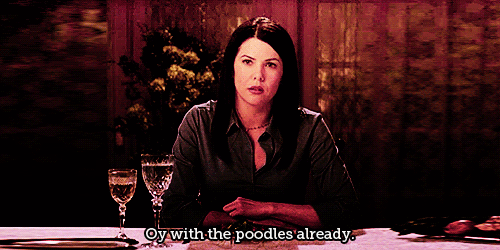 Not to mention, the series was filled with a fantastic cast throughout it's run including Mellisa McCarthy, Jared Padalecki, Milo Ventimiglia, Matt Czuchry, Kelly Bishop, Edward Hermann, Sean Gunn, and Liza Weil.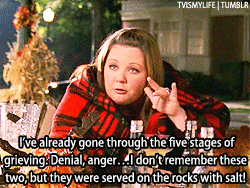 Plus, after you've watched all 153 hours on UPtv, you can head over to Netflix for 2016's four-part revival, Gilmore Girls: A Year in the Life, to see what the Gilmore's are all up to today!
So, will you be tuning in for the GilMORE the Merrier marathon? We just hope it works out that season 3's "A Deep Fried Korean Thanksgiving" airs on actual Thanksgiving!
The marathon kicks off on Monday, November 19th on UPtv!
Having studied Media & Writing at James Madison University, I always knew that I wanted to do some type of creative writing, but being able to write about zombies, Starks, and superheroes on a daily basis for Fan Fest is my actual dream. While I probably shouldn't be as proud as I am to be so similar to Nick Miller, I do hope to one day write my own "Pepperwood Chronicles'.