"Catalyst (Star Wars): A Rogue One Novel" – Review
Published on November 30th, 2016 | Updated on December 1st, 2016 | By FanFest
Ok, I will admit: I am super pumped for Rogue One: A Star Wars Story. Not as much as I did for The Force Awakens, but maybe….75% of the hype that I had for Force Awakens can be attributed to the amount of hype I have for Rogue One. However, outside of the awesome trailers we have seen (like those shown here), there is not much else known of the background of the characters, worlds, and goings on in the galaxy far, far away, other than it takes place close to the events of Star Wars: Episode IV-A New Hope. Oh yes, and that it has to do with the rebels stealing the plans to the Death Star. And Darth Vader.
Fair warning, minor spoilers ahead.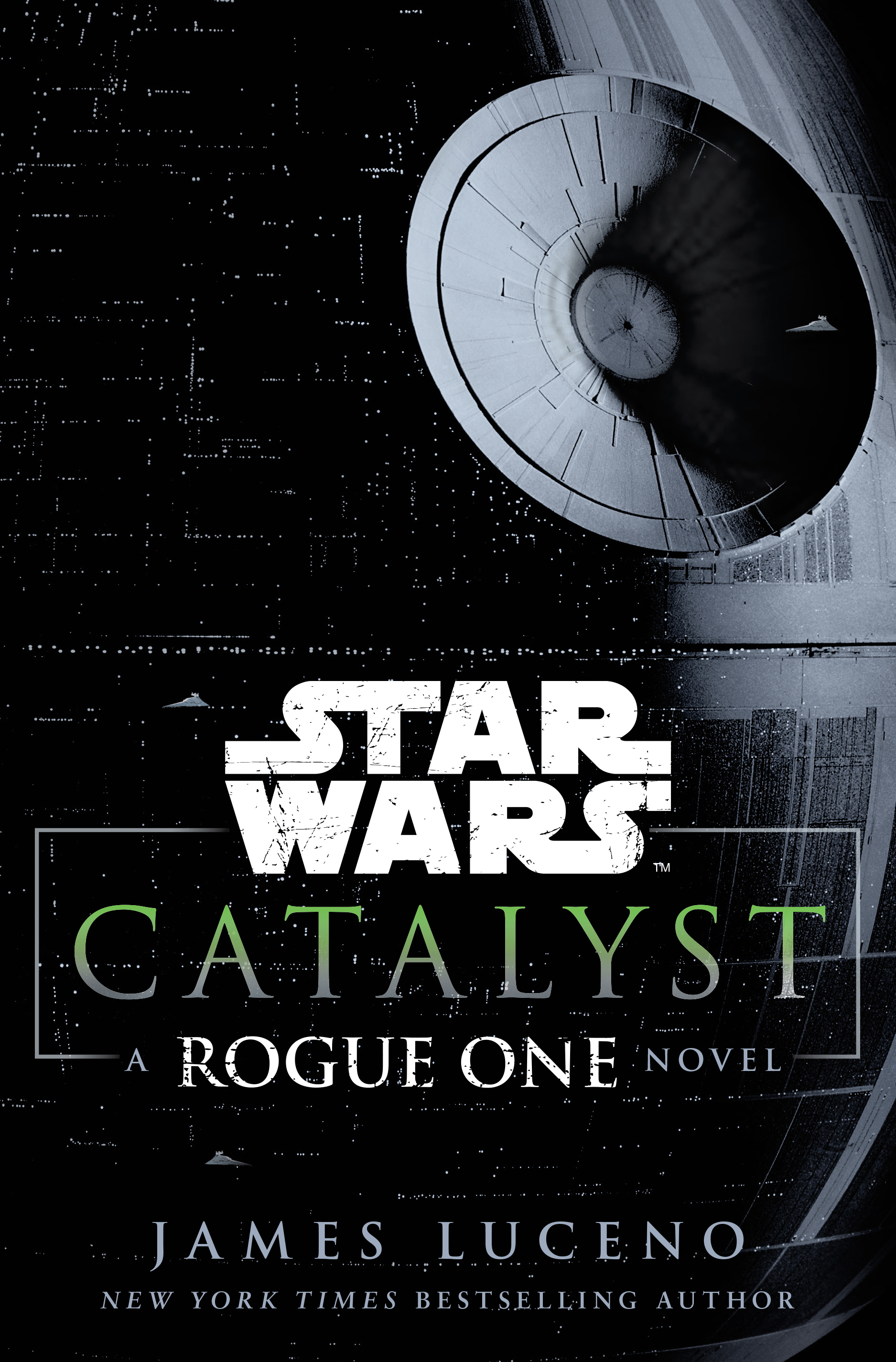 Well, now we have a book that tells us a background story that sets us Star Wars fans up for the first (of hopefully many) standalone films. Written by James Luceno (Star Wars: Tarkin), Catalyst (Star Wars): A Rogue One Novel starts approximately a year after the start of the Clone Wars and we're introduced to the Erso family: Galen, a brilliant scientists who studies kyber crystals and the potential energy benefits of these crystals, and his wife, and fellow scientist, Lyra, and their daughter Jyn, are saved from a Seperatist occupied planet by Galen's long time friend and public servant to the Republic (and then the Galatic Empire), Orson Krennic. The Erso's, in debt to Orson, are offered an opportunity to continue their research, which they believe will be used for altruistic reasons. However, as the official description states, "Krennic has other plans that will finally make the Death Star a reality. Trapped in their benefactor's tightening grasp, the Ersos must untangle Krennic's web of deception to save themselves and the galaxy itself."
Personally, my favorite parts of this book was everything related to Orson Krennic and his interactions with Galen, fellow servants in the Empire, and how he understood how to weild the power he has in the Republic/Empire. With Galen, we see a man who only wants to do what he feels is right for the galaxy, but break once he learns the truth about his research. With Lyra, we see a woman who believes in what Galen is doing, but also believes in the Force and its place in the Galaxy.
While admittingly the books starts off a little slow, this has become one of my favorite books in the new cannon and a must read for any Star Wars fan. I give this book 4.5/5 Death Stars and recommend you pick up Catalyst (Star Wars): A Rogue One Novel, available now in your local bookshop or any online book retailer.
Side note: although this review is 100% my own thoughts (no Jedi mind tricks), I do want to thank the people at Del Rey for sending me a copy of the book for review.
Star Wars is back!
Greg was born and
raised with a love for wanting to
understand how life, the universe and
everything worked, so you can say his mind would always want to be in
a galaxy
far, far away. He also has a love for most things nerdy, including Ghostbusters,
Lord of the
Rings, Marvel, DC Comics and Harry Potter. He is very excited to
have found a "home" to express his various
views on Star Wars and everything
else that can be found on Jakku. Hope it earns him more than one quarter
portion. Darn you Unkar Plutt!