We Didn't Need a 'Brooklyn Nine-Nine' & 'Avengers' Mashup But It's Fantastic
Published on August 6th, 2018 | Updated on August 6th, 2018 | By FanFest
It's an uncertain time right in the Marvel fandom right now. We may have had the charming Ant-Man and the Wasp hit theaters, but a lot of us are still reeling from that heart-breaking finale of Infinity War, which found half of humanity, including our favorite heroes, vanishing into thin air.
Brooklyn Nine-Nine fans had a wild year as well when the show was abruptly canceled by Fox after its fifth season. Fans went into a tailspin begging for someone to save the series and thankfully NBC answered the call.
So, why are we talking about Infinity War and Brooklyn Nine-Nine? Well, there's a glorious video making its rounds on social media that mashes up the Avengers with the Nine-Nine theme song and let me just say that it is absolute perfection.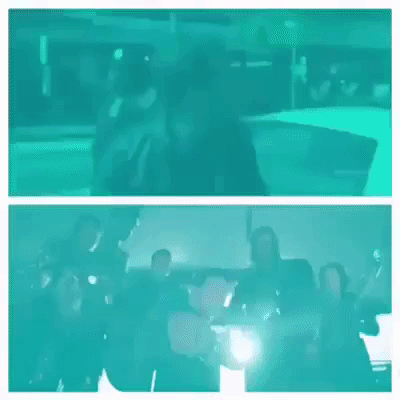 The video matches an Avenger with their Brooklyn Nine-Nine counterpart and the results are uncanny. There's Steve Rogers as our fearless leader Jake Peralta and the fiercely badass Natasha Romanoff as Rosa Diaz.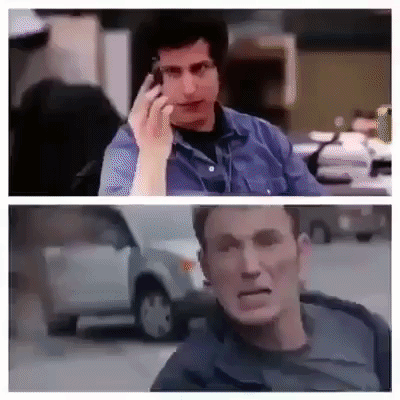 Gentle giant Thor is Terry Jeffords and the meek yet ferocious Bruce Banner is Amy Santiago.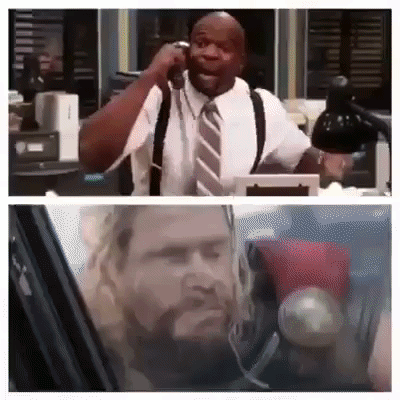 Clint Barton may not have been in Infinity War but he makes for a perfect Charles and once you realize that Tony Stark is actually the male Gina Linetti, everything makes sense in the world.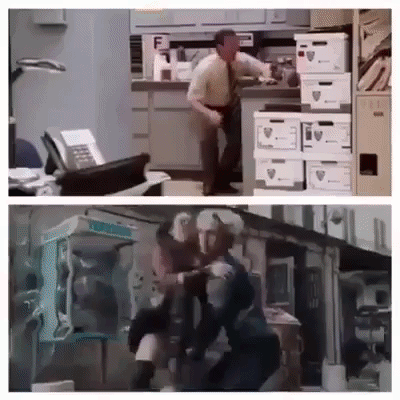 And last but certainly not least: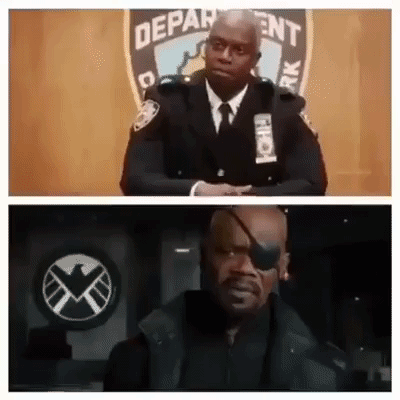 So, to echo myself, it's absolute perfection and I 100% approve and would watch.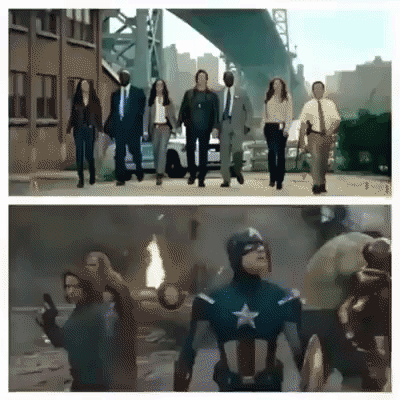 If the heroes that are still left come Avengers 4 have some trouble saving Spider-Man, Star-Lord, Bucky and more we think this motley crew would be up for the job.
They've even got the uniform thing down. Thanos wouldn't even know what hit him!
You can watch the full video below!
https://www.facebook.com/MarvelousVideoss/videos/2106047122991142/
Avengers 4 hits theaters next April and Brooklyn Nine-Nine makes its grand premiere on NBC as a midseason entry. To read about everything that happened at the Nine-Nine San-Diego Comic-Con panel head here!
Having studied Media & Writing at James Madison University, I always knew that I wanted to do some type of creative writing, but being able to write about zombies, Starks, and superheroes on a daily basis for Fan Fest is my actual dream. While I probably shouldn't be as proud as I am to be so similar to Nick Miller, I do hope to one day write my own "Pepperwood Chronicles'.