I Just Watched the 'Beautiful Boy' Trailer and Now I'm Crying
Published on June 27th, 2018 | Updated on July 17th, 2018 | By FanFest
Well, I was certainly not prepared for the Beautiful Boy trailer. I mean, yes, the movie stars Academy Award nominees Steve Carrell and Timothée Chalamet, so I should have known that I was definitely about to feel something upon clicking play, but I was not ready for the extremely moving and emotional journey the trailer took me on. Just from having only watched three minutes of clips, I feel confident saying that there will absolutely be a second round of Oscar nominations on the table for Chalamet and Carrell.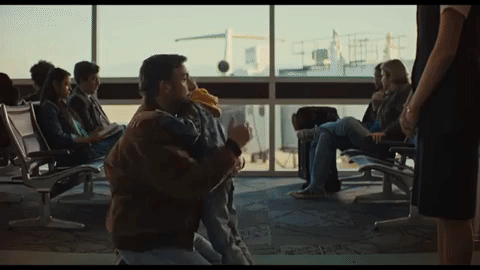 Beautiful Boy tells the true story of a young man named Nic Sheff (Call Me By Your Name's Timothée Chalamet) who struggles with a meth addiction and his journey to recovery.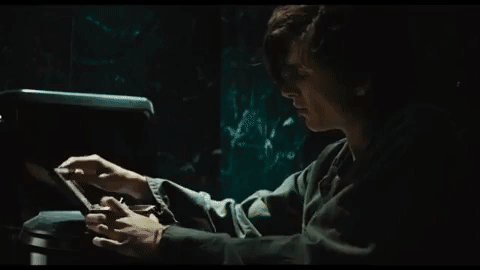 " I don't feel like I have a disease. This isn't like cancer. This is my choice. I put myself here."
Steve Carrell plays Nic's dad David Sheff who is forced to watch as his son's addiction consumes him and grapples with the emotional toll it takes on their family.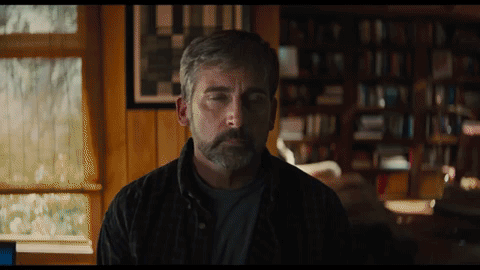 "There are moments that I look at him, this kid that I raised, who I thought that I knew inside and out, and I wonder who he is."
The trailer is full of incredible dialogue and heartbreaking moments as the pair fight to recover the uncommonly close bond they shared growing up. The opening scene of the trailer features a haunting argument between the two at a diner, which honestly had me shook right off the bat.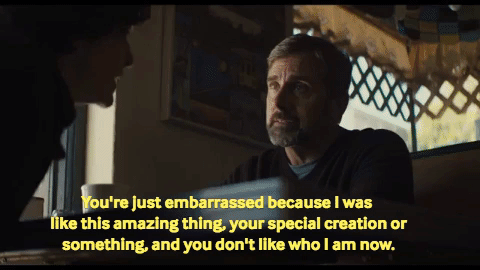 Of course, after it's moved you to tears, the trailer does highlight some more touching moments within the Sheff family.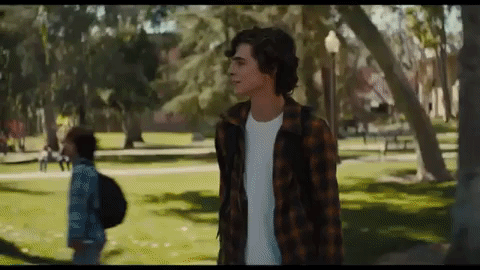 "I need to find a way to fill this black hole in me. I still have a family. I want them to be proud of me," Nic says.
And just when you've reached the end of the trailer, they hit you with one more feel.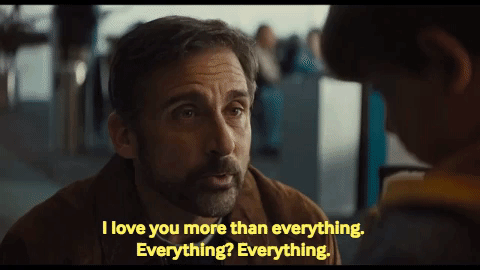 Beautiful Boy also stars Maura Tierney and reunites Carrell with his Office co-star Amy Ryan, who played Holly Flax on the series.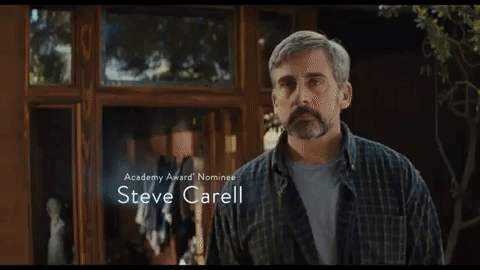 After the release of the trailer, David Sheff posted a heartfelt letter on Facebook, dedicating the movie to all of the people and families who lives have been affected by addiction and thanked the brilliant team that helped bring their story to the screen, including director Felix Van Groeningen and screenwriter Luke Davies.
A heartfelt message from #BeautifulBoy author @david_sheff: https://t.co/UJvolnyNSs pic.twitter.com/nYUKU3Gqr3

— Beautiful Boy (@beautifulboymov) June 27, 2018
Twitter has already turned into a sounding board for people's strong emotional reactions to the trailer.
I started crying in the first minute of this trailer. #BeautifulBoy is going to be a guaranteed gut-punch. https://t.co/tVbrojgqWY

— Courtney Howard (@Lulamaybelle) June 27, 2018
One of the best books I've ever read. I'm ready for Carell and Chalamet to break my soul and destroy my whole being. #BeautifulBoyhttps://t.co/3Eg97NlRKm

— Louis Lundgreen (@loed_wig) June 27, 2018
I cannot think of a better combination of two actors than @RealChalamet and @SteveCarell to portray such chemistry, empathy, and the heartbreaking relationship between father and son #BeautifulBoy pic.twitter.com/YmNvmuTrCZ

— Haley 🍑✨ stan level 368483 (@oliversandelios) June 27, 2018
so much credit to @SteveCarell in that two minute trailer he split my heart apart showing the raw, emotional desperation of a father fighting for their son #BeautifulBoy

— Haley 🍑✨ stan level 368483 (@oliversandelios) June 27, 2018
why is it that every movie timothée chalamet stars in makes me want to call the police and then my mother and then @ tag god #BeautifulBoy pic.twitter.com/GvpFWiiJFW

— emma lord (@dilemmalord) June 27, 2018
Based on this trailer alone and the fact that the film was adapted from the real-life memoirs written by Nic and David Sheff, Beautiful Boy is sure to be a huge Oscar contender this year. The film comes out on October 12, which means they've given us plenty of time to emotionally prepare for the actual movie and the inevitable crying. Check out the whole trailer and movie poster below!
Having studied Media & Writing at James Madison University, I always knew that I wanted to do some type of creative writing, but being able to write about zombies, Starks, and superheroes on a daily basis for Fan Fest is my actual dream. While I probably shouldn't be as proud as I am to be so similar to Nick Miller, I do hope to one day write my own "Pepperwood Chronicles'.