Bea Arthur's LGBT shelter to open in 2017!
Published on August 30th, 2016 | Updated on August 30th, 2016 | By FanFest
Bea Arthur truly was and still is a friend.
When this Golden Girl passed away in 2009, she left $300,000 to New York City's Ali Forney Center for homeless LGBT youth. She had been a long time supporter of the LGBT community and a new shelter is going to be completed in her name.
"These kids at the Ali Forney Center are literally dumped by their families because of the fact that they are lesbian, gay or transgender," Arthur said before she died. "This organization really is saving lives."
When finished, the facility will also offer on-site counseling and case management services. The project has also been funded by the city for $3.3 million.
The Bea Arthur Residence is a 18 bed shelter that will open in February 2017.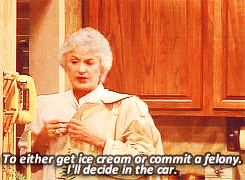 Source: lgbtqnation.com
When Beth "grows up" she wants to see her creations appear on the screen and stage. In her free time, Beth blogs about her love of craft beer and writes screenplays. She received her bachelors in journalism from Youngstown State and received her masters in communication from The University of Akron. She is honored to be a part of the FanFest family.