'Arrow': Are we headed for the Star City 2046 Timeline?
Published on December 4th, 2017 | Updated on December 5th, 2017 | By FanFest
This year Arrow has definitely thrown a lot of surprising twists and turns at us. In addition to a few cliff hangers, character returns and some surprise weddings, we certainly have an incredible plot line set up.
Speaking of plot lines, one has to wonder where the future of Star City is headed. One in question, is that of the TV Show DC's Legends of Tomorrow which would be the Star City 20146 timeline.
I have to wonder if the show is showing signs of it possibility heading in this direction. So far we've been dropped with quite a few clues supporting this ideal.
1. Felicity and Curtis's Start-Up
In 'Star City 2046' one of the things that the Legends immediately noticed was the fact that what was once called 'Palmer Tech' had been renamed to 'Smoak Technologies'. After his 'death', Ray left Felicity in charge of Palmer Technologies. Due to her lack of work commitment, the company was taken from her by a very angry group of board members. Seemingly, it was the end for Felicity Smoak as a CEO. This season, things seemed to turn around for our beloved I.T girl. Together, she and Curtis elected to create their own start-up company. Perhaps this could be the sign of things to change for her. Since both she and Curtis have toyed around with the idea of recreating the chip that allowed her to walk again, it could be the exact product they need to get their names out there… and maybe on the top of a building?
2. John Jr. AKA Connor Hawke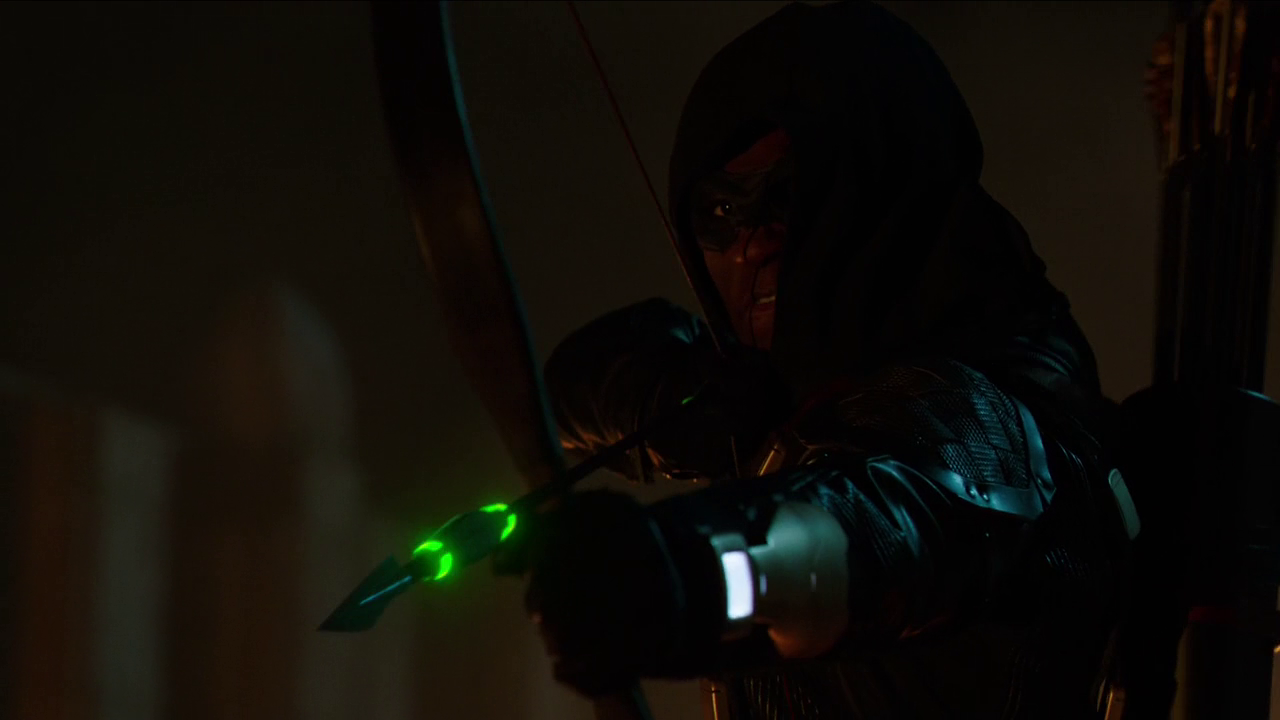 Currently on Arrow, Baby Sara no longer exists in Diggle's life. Now, Diggle and Lyla have John Jr. In the Star City 2046 timeline the team encountered John Jr, who told the team that he went by the name of Connor Hawke. This was because in the Star City 2046 timeline, Diggle had passed on and JJ blamed himself saying that he didn't deserve his fathers name – so he wanted to be called Connor Hawke. Connor Hawke, of course, is the son of Oliver Queen in the comics and the second Green Arrow. While Oliver Queen may not be JJ's father, Diggle was filling the shoes of The Emerald Archer for quite some time while Oliver got his personal life on track. Since JJ has made his appearance in the Arrowverse, does that mean a future Connor Hawke is on the rise?
3. Grant Wilson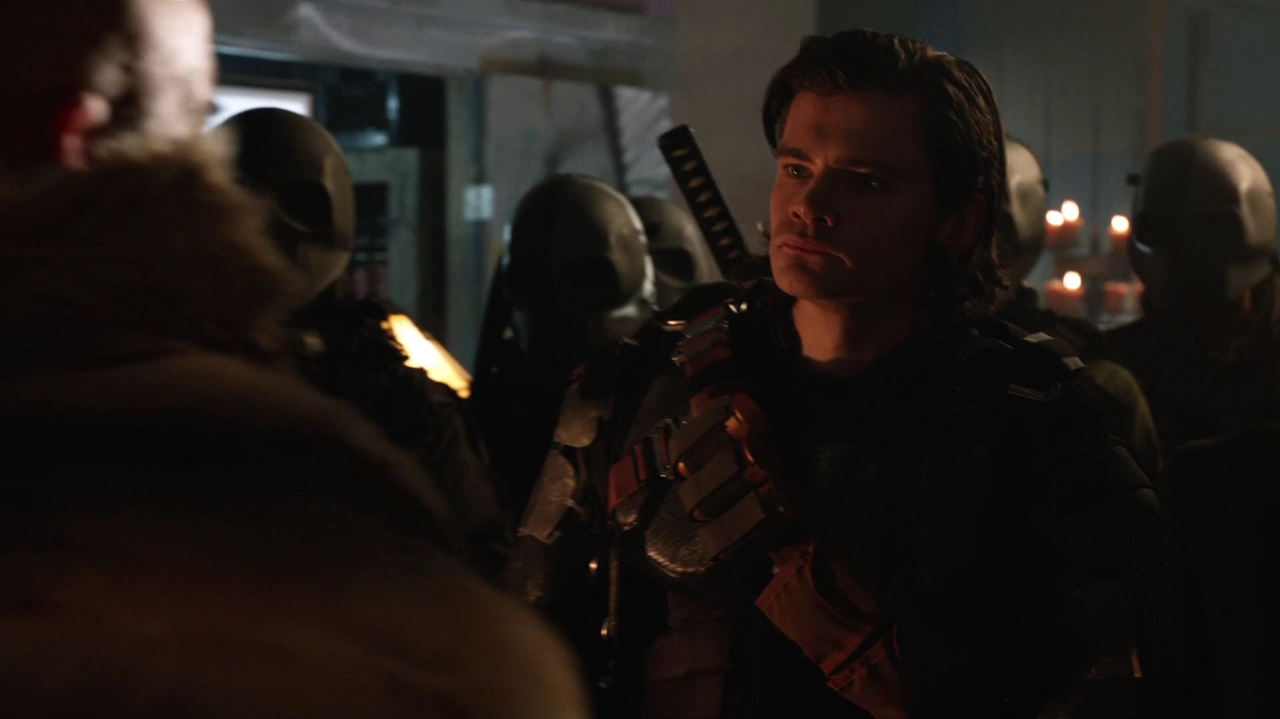 In the recent Arrow episode titled 'Promises Kept' Slade Wilson learned that he had fathered another son by the name of Grant Wilson. Grant in the Star City 2046 timeline, had taken up his fathers mantle as the infamous Deathstroke. While we have yet to see Grant make another appearance in the CW Arrowverse, the reference is something that cannot be ignored.
4. Oliver 'Turning In' The Hood
Earlier this season, Oliver asked Diggle to put on the hood and take on the identity of the Green Arrow. Oliver elected to back out of his hood and bow wielding days so that he could spend more time with his son. In Star City 2046, Oliver turned in the hood because he had lost hope and he had lost everything he ever held dear to him. If he could give it all away so easily before, who is to say that it won't happen a second time?
Arrow will return on Thursday, December 7th at 9PM/EST on The CW.
Related Articles:
'Arrow' Preview 'Irreconcilable Differences'
Fan Fest Picks: Top 5 Favorite Moments in 'Crisis on Earth-X'
Fan Fest 'Arrowverse' Experts' Reactions to 'Crisis on Earth-X'
'Arrow' Recap 'Crisis on Earth-X, Part 2'
Julia recently published her first novel, titled; Anomic. She is currently co-authoring a novel called 'Snow Falls'. She has a B.A in Communications with concentrations in Professional Writing and Public Relations. She is also in the United States Army Reserves as a Military Police Officer, and is currently in the process of going back to school for her Masters Degree in Business. When she isn't writing, she is co-owner of a film production studio called 'Valentine Productions LLC' and she frequently spends her weekends acting in films, or being a stuntwoman.