An A-Z List of Throwback Shows For Your Daily Dose of Nostalgia
Published on August 6th, 2017 | Updated on August 7th, 2017 | By FanFest
A – As Told By Ginger
2000-2006
The TV cartoon follows a preteen girl named Ginger Foutley, along with two friends, as they try to fit in social life as well in school and try to avoid any embarrassments.
B – Braceface
2001-2006
An 8th grader with teenage problems on her mind and magical braces in her mouth tries to survive 8th grade and later, high school.
C – CatDog
1998-2005
The comic misadventures of a tidy, refined Cat and a goofy, uncouth Dog joined at the abdomen.
D – Doug
1991-1994
The life of a young boy as he meets friends, falls in love, maneuvers his way through grade 6 and writes all about it in his journal.
E – Ed, Edd n Eddy
1999-2009
The off-the-wall, day-to-day life of three friends who have exactly the same name.
F – Freakazoid
1995-1997
Washington, D.C. has a new defender: Freakazoid. The comedy and insanity never stop when he's around, and he's only one of the weird heroes of the series. It's better than a nice tub of good things.
G – Guts
1992-1995
Three kids dawning the different colors blue, red, and purple compete in relatively cool-looking olympic-style games to achieve as many points as they can.
H – Hey Arnold!
1994-2004
The everyday life of Arnold, a 4th-grader in a nameless city that resembles Brooklyn, New York, who lives in a multi-racial boarding house with his grandparents and a motley assortment of neighbors and friends.
I – Invader ZIM
2001-2004
An alien from the planet Irk is sent to Earth, not realising that his leaders were fooling him and didn't think a planet was there. He manages to fit in with school children but one boy sees through his disguise.
J – Johnny Bravo
1997-2004
The misadventures of a dumb blond egomanaic who is deluded about his own manliness.
K – Kenan and Kel
1996-2000
Kenan and Kel. Two best friends who live in Chicago are always dragged down by Kenan's get rich quick schemes while orange soda loving buddy Kel is dragged along but tends to mess things up
L – Legends of the Hidden Temple
1993-1995
Six teams compete through a series of physical and mental challenges as it narrows down to only one team given the privilege to enter a mysterious temple in order to retrieve an artifact from a well known figure in a limited amount of time.
M – The Magic School Bus
1994-1997
An eccentric school-teacher takes her class on wondrous educational field trips with the help of a magical school bus.
N – New Adventures of Winnie the Pooh
1988-1991
Followed Winnie the Pooh's adventures in the hundred acre wood with his closest pals.
O – Ozzy and Drix
2002-2003
The further adventures of Osmosis Jones and Drix as they defend the body of a young boy.
P – Pepper Ann
1997-2000
Follows awkward teenager Pepper Ann, who only really has 2 friends, and manages to put other kids off by her slightly-nerdy behavior, constant bad timing and insistence on trying to be cool.
Q – Quack Pack
1996-1997
The misadventures of Donald Duck and his rebellious teenage nephews with attitude, Huey, Dewey, and Louie.
R – Rocket Power
1999-2004
Four friends and their daily lives of playing extreme sports, surfing, and getting into some crazy situations.
S – Slimetime Live
2001-2004
T – Taina
2001-2002
Taina Morales is a Latina teenage girl who wants to be a famous singer and actress. Tiana goes to the Manhattan High School of the Performing Arts. The show is based on her school and home life and her constant daydreams about being a super star.
U – Underdog
1964-1973
The adventures of a rhyming canine superhero.
V – Voltron: Defender of the Universe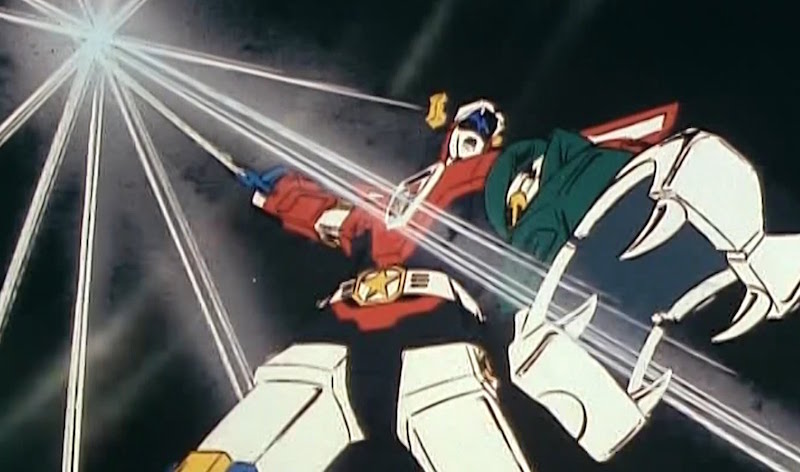 1984-1985
This series focuses on five lion robots and their pilots as they fight the evil forces of King Zarkon and Prince Lotor.
W – The Wild Thornberrys
1998-2004
Eliza Thornberry is not your ordinary kid. It's not just because she travels the world in an RV with her parents Nigel and Marrianne, famous nature show hosts. Eliza is doubly unique because she was granted the magical ability to talk with and understand animals.
X – X-Men
1992-1997
A team of mutant superheroes fight for justice and human acceptance in the Marvel Comics universe.
Y – Yakkity Yak
2003
Yakkity is a teenager who aspires to be a stand-up comedian and is so serious about his career that he's already gotten himself an agent, Mr. Trilobyte, a small but gruff insect.
Z – Zaboomafoo
1999-2001
*All show synopses courtesy of IMDB*
Having studied Media & Writing at James Madison University, I always knew that I wanted to do some type of creative writing, but being able to write about zombies, Starks, and superheroes on a daily basis for Fan Fest is my actual dream. While I probably shouldn't be as proud as I am to be so similar to Nick Miller, I do hope to one day write my own "Pepperwood Chronicles'.