AMC Announces 2 Hour Talking Dead Episode after The Walking Dead's Season 8 Premiere
Published on October 4th, 2017 | Updated on October 5th, 2017 | By FanFest
Fans of The Walking Dead have been anticipating an extended runtime for the premiere of season 8. Not only is it promised to be an action-packed and incredible season, it's the 100th episode which is reason in itself to celebrate. The series, which has turned viewers across the world into a family, isn't just rejoicing over the first 100 episodes, it's laying the groundwork for the next 100, too.
There will obviously be a lot to talk about when we watch the season 8 premiere, so Talking Dead has received an extended run time of 2 hours.
We love hearing what the cast and crew have to say about the series and the episodes they put so much of themselves into.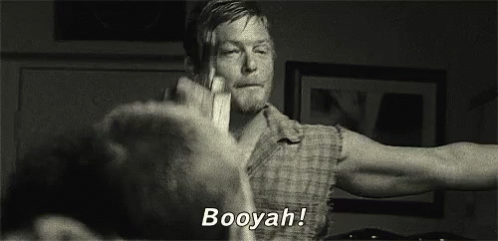 Some lucky fans will be enjoying the season premiere at The Greek Theater in Los Angeles with the cast, and immediately after the 2-hour Talking Dead episode with Chris Hardwick will air as well. So fans at home won't miss out on anything at all.
We're still hoping we'll see something huge in the 100th episode, maybe something like Negan facing the fact that he may not be as untouchable as he thought or Daryl having a killer scene on his motorcycle or Morgan sending viewers some sign that he isn't actually going to be a character that gets killed off this season.
Honestly, as long as no one we love dies, we'll be happy no matter what happens. It'll be nice to have a season premiere where we aren't anticipating calling into work the next day because we're too sad to get out of bed.
The Walking Dead will air on AMC on October 22nd.
Rick Grimes PUMPS us up in New Teaser Trailer
Lennie James on Season 8 Moment that 'Won't Be Forgotten'
The Walking Dead Producer Defends Series Violence