Abby Lee Miller has already been Replaced on 'Dance Moms'
Published on March 31st, 2017 | Updated on March 31st, 2017 | By FanFest
It seems like one of Abby Lee Miller's catchphrases has come back to bite her.
Everyone's replaceable
After her public resignation via Instagram on Sunday, it seems like Abby's mantra is true. Everyone is, in fact, replaceable. And thank the dance Lords it isn't with Cathy from Candy Apples!
Choreographer Laurieann Gibson had already stepped in for Abby in recently filmed episodes, and Cheryl Burke is said to fully take over for the remainder of season 7.
There is no doubt that Burke will bring amazing choreography to the ALDC (will it still be called that?) Elite team. She has participated in 19 seasons of Dancing with the Stars. Burke has a huge legacy to uphold.
Here's a clip of her dancing (with Ryan Lochte) on last season's DWTS. The dancing starts at 2:50.
Burke seems excited to take on the project saying "I grew up with a tiger mom! I know how to motivate these girls from within."
It sounds like she has a plan for the girls, but we'll have to see if she can hang with the catty dance moms.
When Miller heard the news, she thought that it was great but thinks that Burke might have a hard time adjusting to the lifestyle of the show.
"Wait until Cheryl Burke deals with [no costume budget]. At Dancing With the Stars, they have two floors — and entire building of seamstresses sewing, rhinestoning, fringe — she's going to have to run downtown to [L.A. flee market] Santee Alley and buy something off the street in her own car, at 4:30 in rush hour traffic after we wrap, when everything is closing, because that's what I did for six years."
I guess that's the Abby Lee Miller version of good luck!
source: usmagazine.com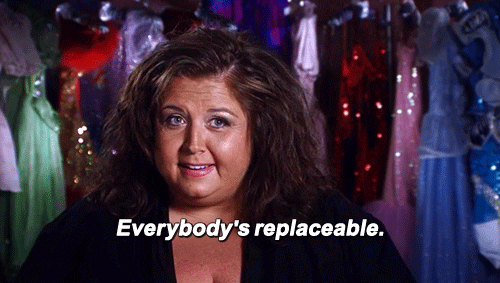 When Beth "grows up" she wants to see her creations appear on the screen and stage. In her free time, Beth blogs about her love of craft beer and writes screenplays. She received her bachelors in journalism from Youngstown State and received her masters in communication from The University of Akron. She is honored to be a part of the FanFest family.